Patented solutions driving smart fleets of tomorrow.

Fleet Optimization
Vehicle tracking, asset utilization, route optimization and more.
Safe and Fuel Efficient Driving
Speeding, hard-braking, engine idling alerts, driving efficiency and more.
Driver Productivity
In-cab driver tablets and applications to assist with every aspect of a driver's job responsibilities.
Compliance
Solutions to answer nearly every state and federal requirement including the Electronic Logging Device (ELD) mandate.
Verified Pre- and Post-Trip Inspections
Patented technology which promotes accountability and consistency for inspections.
Systems Integration
Integrate data with existing software programs your business already uses.
Every inspection can save a life.
Make sure each one is done, right.
Traditional inspection reporting doesn't prevent pencil whipping. Defects are overlooked, and unsafe vehicles and assets are put to work. Skipping inspections is also illegal. Learn about the limitations of DVIR and eDVIR, and how electronic verified inspection reporting ensures each inspection is performed properly.
Safety is our bottom line. What's yours?
Companies like yours are already using Zonar and experiencing decreased downtime, decreased fuel costs, enhanced safety and improved compliance.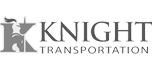 See how our customers are doing it.
Customer Testimonials
Recent Press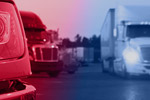 Zonar and Eleos Selected By Knight-Swift As Preferred Smart Fleet Management Solution Provider For Expanded Truck Fleet
.
North America's largest truckload transportation company, has selected Zonar as its preferred fleet management solution.
Complementary White Paper

Best practices for implementing fleet telematics
.
Having performed thousands of telematics implementations, we captured best practices so you can avoid costly missteps.
Featured Content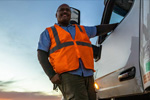 Change truck driver turnover into retention.
If your company doesn't provide what drivers what they need, other benefits may not be enough reason to stay, especially long term. Explore other methods of retaining drivers and operators, especially your top performers.