Innovations in Driver Training: The Shift to a Coaching Approach

When outward-facing cameras are combined with fleet management solutions, fleets gain greater power to monitor and, more importantly, coach drivers to improve safety and overall operations. Some drivers push back because they perceive it as 'big brother' technology, but they oft en learn to embrace it when they see how it can benefit them.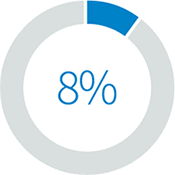 Fatal crashes: In 2015, a total of 4,311 large trucks and buses were involved in fatal crashes, an 8% increase from 2014 and a 26% increase from 2009.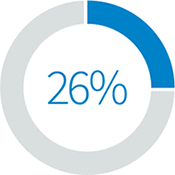 In the decades since its inception, telematics technology has evolved significantly from dots on a map. Many transportation providers already have telematics solutions in place that tell them where drivers are, but with the evolution of telematics technology, providers can now know so much more about what drivers are actually doing—and even what is happening around them at the time of an event.
Beyond driver location, telematics reveal insights about driver behavior, including hard braking, cornering and acceleration. The latest development in telematics technology, integrated video cams, takes the technology further by providing an unblinking eye witness that can give an objective report of a driver's behavior. Integrating video technology with telematics combines outward-facing dash cams with a fleet management solution to create a powerful telematics solution; one that provides benefits beyond basic monitoring.
With a fuller, more objective picture of driver behavior, fleets can begin to shift away from a perceived 'big brother' monitoring to coaching—by using telematics in a way that engages drivers, helps them embrace the technolog and ultimately results in benefits for those behind the wheel and the fleet as a whole.
Q. How do you make the switch from monitoring to a more productive coaching method?
A. Integrate video with your telematics.
Innovations in Driver Training: The Shift to a Coaching Approach
Download the full white paper to learn more about:
7 key indicators of unsafe driver behavior
The latest in safe driving technology
Measuring and rewarding safe driving