The fleet regulatory to-do list for 2016 and Beyond
The trucking industry is experiencing big changes in regulations and there's a lot to know in order to stay in compliance.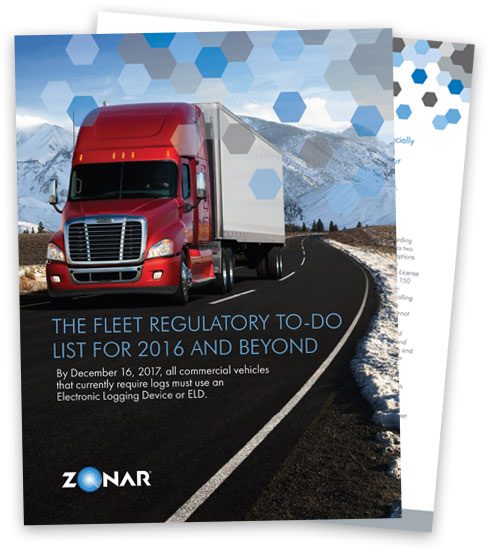 What you will Learn in this white paper
The ELD Mandate
Safety Fitness Determination Rules
Heavy Vehicle Speed Limiters
Drug Testing Rules
New Entry-Level Driver Training Requirements
Uniform Registration System
Greenhouse Gas Emissions
Underride Rules
How Zonar Can Help
Keeping up on the changing regulations is not always easy, especially when the regulations are complex or confusing.

Download the fleet regulatory to-do list to learn more and get ahead of changing trucking industry regulations.