What are customers saying?
"Zonar offers our drivers cutting-edge, next-generation technology," says Knight Transportation CEO, David Jackson. "We wanted a flexible and portable system that could help our drivers stay in touch, be more productive and operate safer trucks. We also wanted a system that could grow with our needs, advance as technology develops and be affordable for our bottom line."

Knight is one of many satisfied Zonar customers. The smart fleet management solutions we provide span across industries and vehicles including commercial/private trucking, pupil transportation (school buses), law enforcement, construction, waste and recycling and more.
We encourage you to ask around and do your own word of mouth research. We're confident if you research our solutions and service, here's what you'll hear: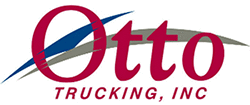 We've saved so many man-hours and elapsed time in just payroll and locating equipment alone. I've personally used live GPS systems, and Zonar is by far the best." Mike Wirth, Marketing Executive, Otto Trucking

If I ever have a problem, Zonar's customer service is phenomenal. One of the biggest things when you work with a company is how fast you can get them to deal with an issue."  Doug Legg, Manager of Street Maintenance, Denver Public Works

"I have been in maintenance for 35 years and have not seen anything like Zonar. It is a dream come true. Zonar has taken us to a whole new level." John Stump, Equipment Manager, Goodfellow Brothers