The AOBRD Phaseout: Is Your Fleet Prepared?
This half hour podcast hosted by Transport Topics covers what you need to know to plan your ELD transition.
You've done everything required of your business to make sure your fleet is compliant with driver-logging regulations through Automatic On-Board Recording Devices (AOBRDs), and now a new mandate requires you to switch to Electronic Logging Devices (ELDs) by December 16th, 2019. Take this expert advice from Zonar's Vice President of Compliance into consideration when making the transition to ELDs – plan ahead without missing a step.
Learn what the major differences are in requirements for ELD vs. AOBRD
Schedule the transition with your provider in advance to avoid delays
Allow time for your dispatchers, maintenance, and IT to learn how business processes will change
Make sure drivers have the proper training to use the new device
Maintain access to historical data when the new device is activated
About the Author - Fred Fakkema, VP of Compliance at Zonar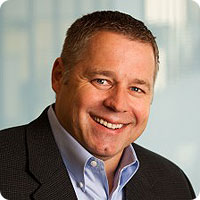 Fred is currently Vice President of Compliance for Zonar, where he leads product development to meet the safety and compliance needs of customers today and tomorrow. Prior to joining Zonar in 2010, enjoyed a successful a 25-year career with the Washington State Patrol (WSP). During his career, he commanded the WSP Academy, Government and Relations Division and the Commercial Vehicle Division.