Don't get fleeced when purchasing fleet telematics
An easy guide to make your case for student transportation technology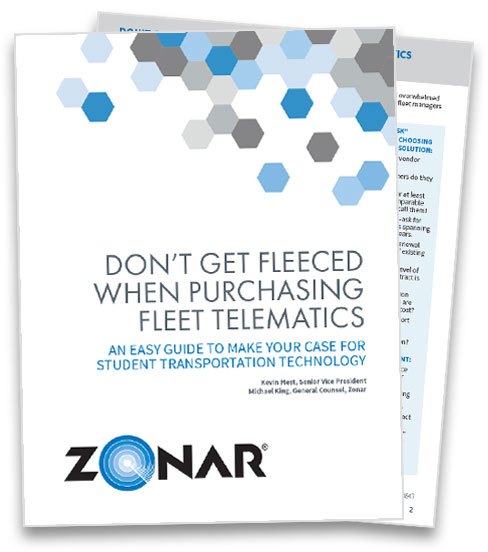 THE TOP "MUST-ASK" QUESTIONS WHEN CHOOSING YOUR TELEMATICS SOLUTION:
How long has the vendor been in business?
How many customers do they have?
References—ask for at least two districts of comparable size to yours—and call them!
Financial solvency—ask for financial statements spanning over the last three years.
What is the annual renewal rate of each vendors' existing customer base?
What is the ongoing level of support once the contract is signed?
What level of installation and training resources are provided and at what cost?
What compliance support is offered to assist with adherence to federal mandates on the horizon?
Download the White Paper
Read all the "must-ask" questions when choosing your telematics provider.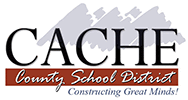 "It's been wonderful working with Zonar – whether it's our bus shop requesting help with an EVIR or our team with questions on new programs, what comes across is that they are very interested in helping us succeed."
- Wayne Reese, Transportation and Logistics Administrator, Cache County School District

"The most important benefits we have received from using the Zonar System are increased driver accountability and improved customer service. Now we can answer parents' questions precisely and in real-time. Where is my bus? Where is my child?"
– Steve Simmons Director of Transportation Services Columbus City Schools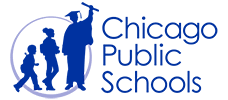 "Zonar's telematics equipment and Electronic Verified Inspection Reporting (EVIR®) system found on the Zonar 2010, greatly contributed to the success of our transportation initiatives."
- Paul Osland, chief of facilities of Chicago Public Schools.

Founded in 2001, Zonar had one simple idea: That electronically verified inspections could revolutionize the way pre- and post-trip inspections are conducted. By doing so, we could increase safety for everyone on the road and minimize the risk of on-the-road breakdowns.

Since its inception, Zonar has grown in size and scope to become a leading provider of complete technology solutions for smart fleet management. We've achieved that status by consistently innovating on technology that helps our customers and partners operate more efficiently across industries and verticals.
Now Over 450,000 Zonar Installations and Counting