Visit Zonar at the NAPT 42nd Annual Summit
November 4 - 8, 2016 / Kansas City, MO

The NAPT Annual Summit is consistently recognized as the premier school transportation conference in the nation. NAPT will be November 4-8 in Kansas City, Missouri. at the Downtown Marriott.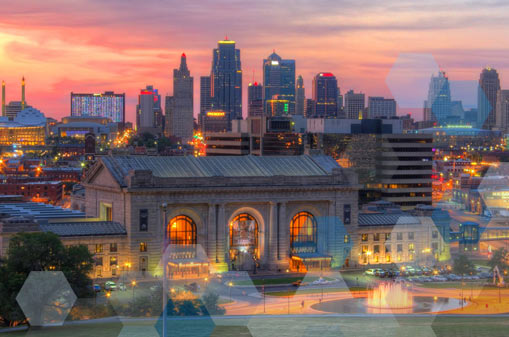 Zonar is ramping up for the NAPT Annual Summit, November 4 - 8, Kansas City, Missouri. If you're attending the trade show, please join us at booth #529 at the Kansas City Marriott Downtown and learn how our smart fleet management solutions can help improve safety, improve compliance and increase fleet uptime.
Events you don't want to miss
Are you ready for some competition? Wear your favorite team jersey and join us Monday night on 11/7 at 9pm in our new NAPT After Dark event: Zonar Tailgate. Show your team spirit and we'll have all the tailgating fixins: snacks, drinks, swag and a room full of sports themed activities. And pick up your Z Pass™ card at the door for a chance to win great prizes.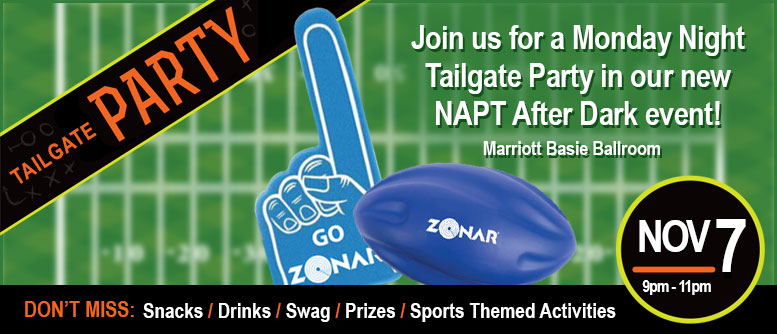 Zonar gives back
The 2016 NAPT/Don Carnahan Memorial Grant program is designed to support and promote the improved safety and efficiency of pupil transportation programs in the U.S. and Canada. Grant recipients will be awarded up to $50,000 of the latest bus safety, security, and efficiency technology hardware. The rolling grant opportunity enables more school districts in the U.S. and Canada access to Zonar's industry-leading smart fleet technologies with inspection, tracking, and reporting capabilities that will enable school districts to manage their bus fleet operations more effectively. This year's recipients will be announced and presented at the NAPT Summit in Kansas City, Missouri November 4-8, 2016.
NAPT Summit floor plan - Kansas City Marriott Downtown
About NAPT
Founded in 1977, the National Association for Pupil Transportation (NAPT) supports a $17+ billion industry of over 600,000 people who transport more than 25 million children every school day. Through communication, leadership, education, advocacy, and resources, NAPT is dedicated to supporting and developing world-class professionals who provide safe and efficient pupil transportation for our nation's children.
NAPT is the school transportation industry's largest and most diverse membership organization with members throughout the United States and Canada, as well as several countries in Europe, Asia and the Middle East. NAPT is headquartered in Albany, NY.
To learn more about NAPT and the NAPT Annual Summit,
visit the NAPT Summit website
.

White Paper
Don't get fleeced when purchasing fleet telematics
Download this easy guide and read the top "must ask" questions when choosing your telematics solution.
Did You Know...
All C2
Thomas Built Buses
, as well as other select models, are already line-installed with Zonar tracking, inspection and diagnostics. Call to activate yours today!