Zonar Packages
Freight and Vocational Fleets
Zonar packages make it easy to select the hardware and services that meet your specific needs. Browse each package via the tabs for a combination of safety, compliance and efficiency solutions that will elevate your smart fleet performance. Or, simply complete the Contact Us form and we'll consult with you to ensure the best selection for your business objectives.
Ignition Package
Access Zonar's Ground Traffic Control® for complete fleet visibility and diagnostics in real-time - includes accurate asset location, driver accountability, increased safety and savings.
Ignition Package Includes:

Ground Traffic Control® Track, Trace & Idle
Complete visibility into your fleet's location including engine-idle reporting

Ground Traffic Control® Diagnostics
Transmit fault codes from vehicle to maintenance in real-time
Add-On Solutions Available:
(Mix &amp Match to Meet Your Unique Needs)
Communication
Two-Way Messaging
Simple two-way messaging application improves communication between drivers and fleet management
Zonar Forms™
Forms-based messaging application with automated data fields improves communication between dispatchers and drivers
Driver Tools
ZFuel™
Maximize MPG and control hard dollar fuel costs by monitoring driver performance
Fuel Transaction Matching
Integrate fuel card data, track driving events and location, reduce risk of fuel theft, save money
Zonar Docs™
App for capturing and sending pictures of documents electronically
OperatorID™
Know which driver is operating an asset to gain insight a number of powerful performance and behavior reports
Navigation
Turn-by-turn GPS navigation for commercial vehicles
EVIR®
Our patented EVIR® application verifies the pre- and post-trip inspection process while eliminating paper reports
Zonar Workflow™
Integrated driver load and delivery for Transportation Management Systems (TMS)
Maintenance
Advanced Diagnostics
Detailed fault codes and analysis to help improve maintenance efficiency
ContiPressureCheck™
Receive text and email alerts for low tire pressure or view reports in Ground Traffic Control
Hardware Options - Traditional / Purchase or Bundled / Monthly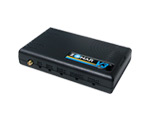 V3™ Telematics Control Unit
The V3™ telematics control units provide GPS fleet tracking, vehicle performance, subsystem and diagnostic information.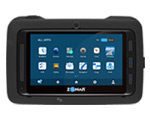 Zonar Connect™ Tablet
Zonar Connect™ is the next-generation, always-connected device built to meet driver and fleet needs for today and into the future.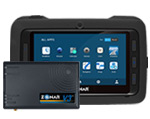 Zonar Connect™ & V3™ Combo
Combine the power of the V3™ telematics unit and Connect™ tablet for vehicle tracking, performance, and driver productivity tools.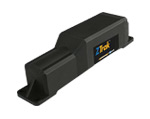 ZTrack GPS Asset Tracking
ZTrak is the most reliable and easy-to-use equipment tracker available. ZTrak helps you locate all of your assets instantly.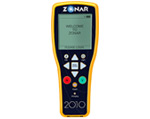 2010™ Inspection Device
Drivers utilize Zonar's 2010 inspection device to scan and indicate the condition of vehicle components within each zone.
Contact Us for Pricing Information
A Zonar specialist will help you with any of your questions