Violators fund BusPatrol and Zonar technology, not you.
During the 2018-2019 school year, more than 17 million stop-arm violations occurred throughout the U.S.—an increase of 2 million violations over the previous year. With a shared mission to protect student riders, BusPatrol and Zonar have partnered to offer an exclusive, comprehensive school bus safety technology package to safeguard your entire fleet and enhance its operations. Plus, funds to pay for it come from stop-arm violators, not you.

Comprehensive stop-arm enforcement program

Fleet health and insights

Truly verifiable electronic inspection reporting

Smart fleet management
Two industry leaders, one exclusive package.
Comprehensive stop-arm enforcement
As part of its seamless stop-arm enforcement program, BusPatrol handles every aspect of running a successful stop-arm camera safety program for you, including:
equipment procurement
deployment
maintenance
evidence retrieval and review
coordination with law enforcement
collections
support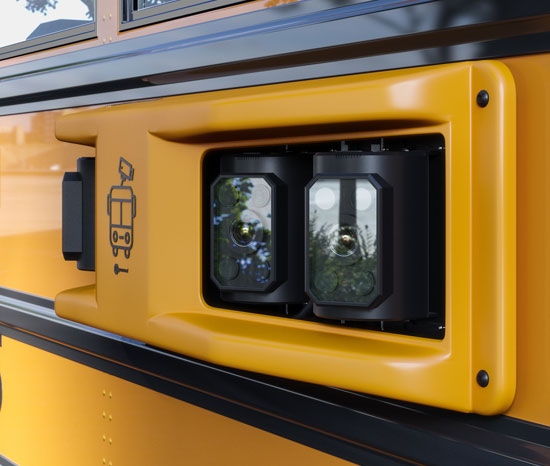 Your choice of smart fleet management packages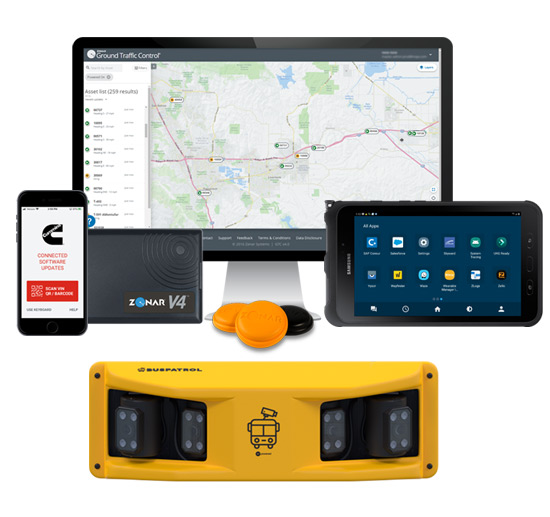 Your choice of smart fleet management packages
Student rider safety depends on having a safe, efficient fleet. In addition to BusPatrol's stop-arm enforcement program, you have a choice between two custom Zonar school bus fleet management packages. Fleet management packages include:
high-definition GPS fleet tracking
fleet management mobile app and alerts
truly verifiable electronic inspection reporting
ruggedized driver tablets
over-the-air Cummins engine updates
advanced diagnostics and reporting
Premium upgrades also available: parent-facing mobile app, real-time dashcam driver coaching, student ridership visibility and verification, employee time and task management, and fleet health and predictive maintenance tools.
Let's change the culture of driving.
Fines for stop-arm violations prevent repeat offenses and reduce the risk to student riders—but issuing fines isn't enough. We need to change how drivers think and behave. Through stop-arm enforcement programs, we can work together to create a culture of awareness and responsibility.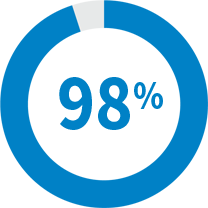 98%
of violators who receive a ticket because they were caught by a stop-arm camera don't do it again.
BusPatrol handles violation ticket processing, maintenance and program management. When stop-arm violators pay their fines, BusPatrol uses that money to cover the hardware, installation and service costs of BusPatrol's and Zonar's solutions. The entire comprehensive bus safety technology package is made possible through BusPatrol's violator-funded school bus safety program.

Stop-arm camera records violation.

BusPatrol processes the violation.

Violators pay their fines.
Fines cover the technology.
Is our offer available in your area yet?
This comprehensive package features a stop-arm enforcement program that uses automated stop-arm cameras, which require state-approved legislation. With that in mind, this package is currently available in the following states and provinces.
United States
Connecticut Georgia Florida Illinois Maryland *New York Michigan North Carolina Pennsylvania Virginia Washington
Canada
Ontario
*New York laws prohibit BusPatrol paying directly for Zonar tech. Package not inclusive of Zonar technology.
Coming Soon
Massachusetts
Minnesota
Ohio
Rhode Island
Wisconsin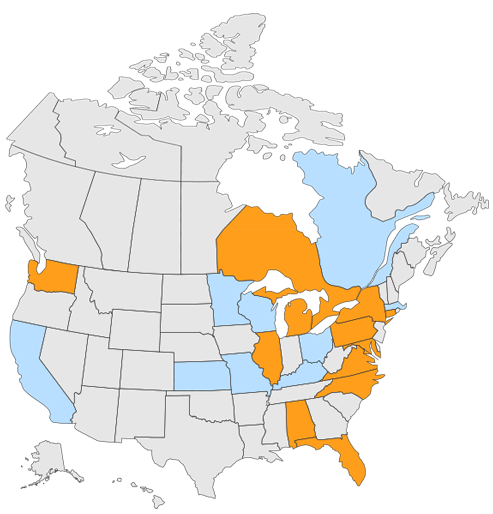 BusPatrol package is currently available in these states and provinces.
BusPatrol active pilots and pursuing new pilots in these states and provinces.
Don't see your area? Get notified.
More states are rapidly responding to the rise in stop-arm violations. Even if your state or area isn't listed above, you may still be able to participate now (look for states with pilots on the map) or in the near future. Sign up for our advocacy newsletter. You'll be notified and put at the top of the list to work with BusPatrol once your area has approved stop-arm camera legislation. You'll also receive a legislative toolkit, including pilot program information, FAQ and sample letters of support.