Vocational Industries
Smart Fleet Management Solutions
Construction

•

Delivery

•

Utility

•

State & Local

•

Rail
We do it all
Zonar's fleet management system lets you access essential information easily, accurately and instantly. Zonar gives you a clear picture of every asset's location, fuel efficiency, speed, stops, idling, maintenance needs and more. Dramatically minimize total cost of ownership by knowing where every vehicle and piece of equipment is at all times, as well as with how they are operating and when service is needed.
Our solutions are affordable, easy to implement and easy to access from any computer or smart device. Plus, our customer care team is available 24/7/365 to answer any questions. From onboarding to installation, we make sure you're set up for success from the start, and we stay with you for the entire journey.
Ongoing visibility of all assets and how well they're running
Replace manual meter reading with automated meter collection
Avoid unnecessary rental costs with verified utilization reporting
Prevent serious problems before they happen with real-time engine diagnostics
Reduce down time with automated integration of inspection data into maintenance software
Manage fuel by decreasing idle times, monitoring speed, and automating IFTA filings and reimbursement
Ensure required inspections are performed properly
Digitally screen drivers' and operators' health before each shift
Optimize your driver's time with efficient dispatching
24/7/365 Customer Care by Zonar employees
Easy to implement and use

Light Duty Vehicle Brochure
Zonar's comprehensive fleet management platform puts real-time data at your fingertips, helping you make informed decisions more quickly and efficiently.
The only telematics provider to serve every market
Our solutions deliver return on investment across all industries, fleet sizes and vehicles types. We can help improve your daily operations, whether your fleet is large or small.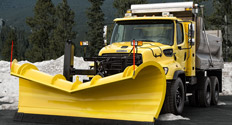 State & Local
Time management, cost-savings, CSA compliance and operational efficiencies are key elements in successfully running your state or local municipal fleet. Let us help you turn your operation into a "smart" one.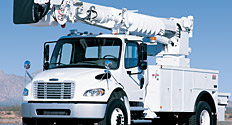 Utility
Safe, efficient driving reduces liability and improves response time. We can help you increase driving performance with real-time, visual operator feedback and robust historical reporting.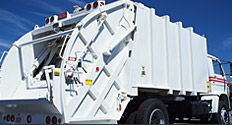 Waste Management
Waste and recycling sanitation is a demanding business with expectations requiring near perfection. Reduce equipment breakdowns, excess fuel consumption, risky driver behaviors and more.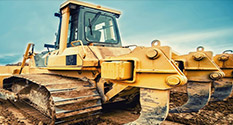 Construction
Know the location and status of each and every asset in the field to optimize usage, so that you can focus on meeting deadlines and worry less about the status of your fleet.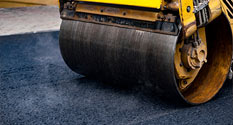 Asphalt
Our systems are affordable by design and easily integrate with other back-end systems. Let us help verify compliance for your asphalt operations, schedule proactive maintenance and reduce fuel costs and tax exposure.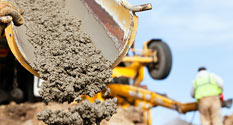 Concrete
Aging truck fleets and strict emissions requirements are some of the many challenges in the concrete industry today. We empower you with real-time data in order to make informed, proactive decisions.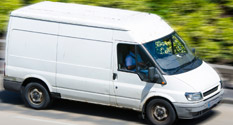 Delivery
With features like electronic signature capture and automated delivery confirmation, we let you focus on what matters most—on time delivery and keeping your customers satisfied.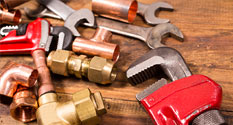 Field Services
Manage driver routes, assignments and work orders from the comfort of your desk. Our solutions give you real-time visibility into job status and what's happening in the field.
Railway
Improve safety, increase visibility and automate processes between operators and dispatch. We can help your railway operation run more smoothly, efficiently and within compliance.
Zonar's solutions are innovative and cost-saving

White Paper
See inside your vocational fleet with telematics.
Learn how vocational fleets are using telematics to reduce costs and improve their operations.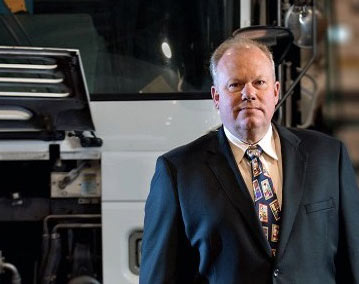 "After implementing Zonar, we started seeing dramatic improvements in workflow coordination with more streamlined diagnostics and fewer downed vehicles in the daytime. The integration with our fleet maintenance system plays an integral part in helping our fleet operations save money while being more efficient and responsive to our clients."
Keith Leech, fleet manager, City of Sacramento