Why Work at Zonar
At Zonar, we take pride knowing the innovative devices and services we're developing make the roads safer for everyone. Our technology offers real-time vehicle data and mobile communications platforms to enhance driving habits, improve fleet management, and streamline maintenance operations for public and private fleets across North America.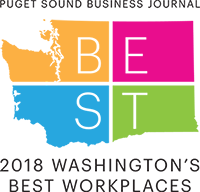 Drive Impact
Your Work Matters

With 30%+ annual growth over the last three years you can make an impact.

You Can Lead

Take risks, drive change, and deliver real value.

You Are Part of a Team

You will join an empowering, inclusive team that drives results.

Connect the Future
Cutting Edge Innovation

Work with Big Data, Enterprise SaaS and our App Platform Ecosystem.

Complexity and Scale

Deliver solutions that affect millions of drivers each day.

Thought Leadership

With 150+ patents, join a team that is innovating the future.

Enjoy the Ride
Great Culture

We strive to be a great place to work.

Change and Growth

Fast growth and innovation means multiple opportunities for personal and professional growth.

Customer Passion

We truly enjoy what we do.

Have Fun
Join the Team
Benefits and Perks
Taking Care of You
We offer a robust and flexible medical, dental and vision plan, that's designed for today's growing families. Our employer-paid life insurance plan assures you and your family are protected.
Your Friends
We offer an employee referral bonus program because we want your friends working here, too!
On-Site Beverages
Of course we can't call Seattle our birthplace and not offer free coffee! However, if you aren't a coffee drinker, we won't judge—all Zonar employees have access to a full beverage selection of tea, soda, juice and water.
Staying Healthy
Staying healthy and active is encouraged at Zonar! We offer an onsite gym, company softball and a running club.
Your Future
Helping you plan for your future is important. We offer a 401K with a competitive corporate matching policy.
Helping You Grow
Nothing is more important to Zonar than empowerment. We offer tuition reimbursement and a free license to use Lynda.com.
Fun
Whether it's an unplanned half day off to celebrate the first sunny day of a Seattle summer, taco trucks and salsa contests for our annual Cinco de Mayo celebration, or the annual Zonar Turkey Fry around Thanksgiving—our culture is one that always looks for ways to kick back and enjoy some time together!
Giving Back
We encourage and support the charitable activities of our individual employees within the Zonar community. Each employee is eligible for a Zonar corporate matching contribution in support of their favorite charity. Donate to a charity close to your heart, and we'll match it!
Our People
Our Values
Improve Every Day
Act with courage to push boundaries and drive change
Compete as a Team
Leverage our strength as #oneZonar
Make a Difference
Take pride in the work we do, the positive impact we have with our work and within our communities
Make Our Customers Successful
Understand customer's needs and deliver best-in-class solutions
Value People
Value every member of our team and create an environment for growth and development
Have Fun
Create excitement and approach each day with a professional, positive attitude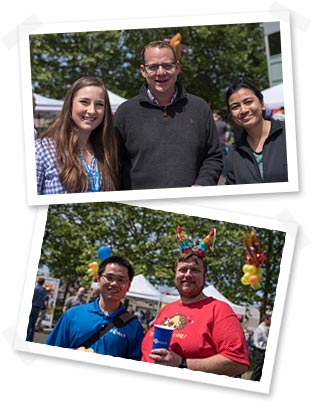 Locations
Seattle, Washington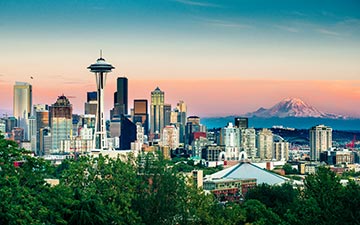 Seattle, Washington
With the technology industry in Seattle booming at record levels, our Pacific Northwest footprint puts us at the very heart of technological innovation. Zonar's downtown Technology Development Center is home to our Engineering, Product Development, and Design teams, who are laser-focused on the design and development of groundbreaking technology. Zonar headquarters, just 15 minutes outside of Downtown Seattle near SeaTac International Airport, houses our Customer Success, Marketing, Sales, and Admin teams. Our Western Direct Order Fulfillment Center, also located in Seattle's South Sound, ensures our products reach our customers promptly and ready for installation. Complete with stunning views of Mt. Rainier, Zonar's PNW locations offer plenty of space to grow as our company continues to expand and quick access to Downtown Seattle and public transportation.
Cincinnati, Ohio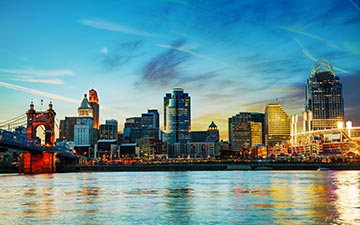 Cincinnati, Ohio
Zonar's Eastern Field Support Center is located in the heart of the Central Business District in Downtown Cincinnati, two blocks from Fountain Square at the Center. This amazing location offers incredible views of downtown, plenty of space as we expand, and convenient access to downtown public transportation.
Atlanta,Georgia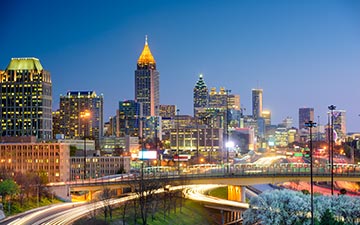 Atlanta,Georgia
Zonar's Eastern Direct Order Fulfillment Center is strategically positioned for swift and concise order fulfillment and customer onboarding to ensure their assets are back on the road benefitting from Zonar solutions in record time. Located on the outskirts of Atlanta, our Georgia team enjoys all that the South has to offer.