Pupil Transportation
Smart Fleet Management Solutions
Increase passenger safety

•

Reduce paper forms

•

Ensure compliance

•

Improve fleet uptime
Welcome them on board, safely
Drivers, students and parents are nervous about riding again. Take steps now so they'll all feel safer stepping back on board. We've pioneered proven solutions for nearly 20 years. No other provider will take health and safety on your school buses as seriously or is better equipped to help you navigate coming challenges.
See our COVID-19 student transportation solutions
We are your K-12 school bus GPS tracking experts
With more than 15 years of experience and 170,000 school buses tracked, we understand the logistical challenge of transporting your students. We also understand the communication, cost, and compliance challenges you face every day. Zonar ensures your success with school bus tracking products designed to keep your kids safe and your fleet on track, backed by a trained customer support staff ready to answer your questions 24/7/365.

45% Idling Reduction
Douglas County School District reduced idle time through a Zonar-based driver incentive program.

50% Speed Reduction
Columbus City School District reduced speeding incidents, creating a safer fleet for students and drivers.

Pupil Industry Brochure
Transporting students safely is a top priority for your school bus fleet. Zonar's expansive set of solutions helps school bus fleet managers increase safety and security.
Increase safety and security
When an emergency occurs, district staff needs information fast. Zonar provides real-time school bus fleet tracking for instant reports on the location of each bus and the students onboard. Security and safety are further improved with alerts when buses aren't operated safely or when they need maintenance.
Welcome them back on board, safely
Some school buses are already transporting students again. Others are still providing essential services and planning for the future while their school continues virtual learning. Whether your buses are running routes again or not, use the right smart fleet technology to keep everyone on board safe and healthy.
Protect drivers and students with touchless technologies.
Support contact tracing efforts on the school bus.
Verify right student, right stop—every time.
Collaborate with in-house, professional services for custom projects.
Keep parents in the know about their child's bus location.
Digitally verify proper sanitization procedures.
Design your new normal with smart fleet management technology that protects everyone's health and safety. Drivers, students and parents will get back to school life with greater peace of mind.
Ensure sanitization procedures are followed
Regardless of distancing measures put in place for school buses, many students may not realize the importance of following hygiene practices. Standardize thorough cleaning protocols and verify that they're being followed. Our patented Electronic Verified Inspection Reporting (EVIR®) system features a configuration that streamlines the process of following complex, detailed sanitization procedures.
Comply with the FTA's safety advisory to execute all routine cleaning and surface disinfection.
Document which areas are sanitized, at what time, and by who.
Monitor cleaning routines to standardize methods and maximize efficiency.
Document the type of disinfectant used.
Screen drivers for symptoms before every shift
Have drivers complete a quick health questionnaire using our new Employee Symptom Checker on Zonar Forms™.
Understand each driver's health and well-being.
Know each driver's current temperature.
Reduce risk of exposure for everyone they come into contact with.
Drivers use their own tablet to complete the digital form. Each questionnaire is timestamped and uploaded to Zonar Ground Traffic Control® for secure, online recordkeeping. Authorized personnel then access the records online. No shared contact points.
Save fuel and reduce costs
Zonar enables you to chart calculable improvements, showing where you increased efficiency and reduced costs. Dispatch and administration can review data through real-time reports and dashboards, or receive a text or email notification if drivers are idling, speeding, or in the wrong place, so dangerous and wasteful behavior are stopped immediately.
Affordable bundles
Bus fleet tracking is rapidly becoming essential, and our low monthly rates and no up-front investment package bundles make it more accessible than ever. Schools save money with verified electronic inspections, automated Medicaid reporting, and parent-facing applications that reduce calls to schools — all with partnering with a quality expert that has earned a 99% customer-retention rate.
Zonar's solutions are innovative and cost-saving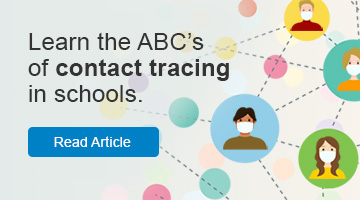 Zonar is proud to support the Zip. Zero. Nada. None. campaign spearheaded by NAPT® and the National Association of State Directors of Pupil Transportation Services (NASDPTS) which commits to eliminate school transportation- related fatalities by June 30, 2025.

From our Customers
"The greatest benefit is the drivers have the ability to see the student names come up on the tablets and know that the students are getting on and off where they are supposed to. It gives the district the peace of mind, and it gives the parents the peace of mind that we did put that child off the bus where they belong. "
Brenda Renken, Assistant Director of Transportation Systems & Finance at Cypress-Fairbanks ISD