Zonar and NAPT Don Carnahan Memorial Grant Application

Announcement and Introduction:
The National Association for Pupil Transportation (NAPT) and Zonar Systems, Inc. are pleased to announce jointly sponsoring the Don Carnahan Memorial Grant opportunity of up to $50,000 that supports and promotes the improved safety, effectiveness and efficiency of pupil transportation programs in the United States and Canada. This Grant provides best practice fleet management technology including but not limited to, Electronic Verified Inspection Reporting (EVIR®), Global Position System (GPS), Real Time Engine Diagnostic Reporting (V4™), Student Tracking (Z Pass™), Driver Coaching (Zonar Coach™) and Ground Traffic Control® web based software to any school system providing pupil transportation services. This will enable another school transportation systems in the United States or Canada to utilize Zonar's industry leading proprietary smart fleet technology that provides information to effectively manage school bus operations.
The Grant Sponsors:
NAPT and Zonar Systems, Inc., are committed to supporting safety initiatives in student transportation. Further, the sponsors recognize the challenges that school systems encounter in their efforts to obtain the financial resources necessary to acquire and implement leading edge technology systems despite the payback opportunity in reducing costs and improving student safety.
NAPT will accept and evaluate applications from NAPT members for competitive awards for full and partial grants of up to $50,000 worth of equipment/hardware provided by Zonar Systems. Zonar has awarded dozens of these Grants to NAPT members. Zonar will determine the number of Grant recipients after reviewing the applications.
Purpose - The Grant Award includes:
Zonar's patented Electronic Verified Inspection Reporting (EVIR) system (including asset and zone tags to verify the completion of pre-trip, post-trip, child check and security sweep inspections), Zonar's cellular High Definition GPS system, V4 Engine Diagnostic module, Zonar's Z Pass Student Tacking system, Zonar Coach and Ground Traffic Control software. This important Grant will allow a school system to acquire the equipment/hardware necessary to utilize and provide a school system the "Inspect, Track and Know" tools that are quickly becoming best practice in North America.
The Value and Impact:
This up to $50,000 capital acquisition Grant will equip school buses with the component hardware parts necessary to drive the benefits of Zonar's patented and highly acclaimed Electronic Verified Inspection Reporting (EVIR), cellular based High Definition GPS, V4 Engine Diagnostics, Student Tracking (Z Pass), Driver Coaching (Zonar Coach) and Ground Traffic Control systems. Your Pre-Trip, Post Trip, Security Sweeps and Child Check inspections will be better managed, performed and verified in a paper free "now" and web-based online environment. Numerous key operational route performance issues from idling, engine fault codes and speeds, to time management and location variations will be right at your fingertips. And so much more.
Eligibility:
To be considered for this Grant Award, the school system must be a current NAPT member at the time the application is submitted (or submit their NAPT membership application at the same time). School systems currently using another company's technology that want to upgrade to Zonar's are also encouraged to apply. Applications will be considered that include matching funds to expand the program beyond the limit of this Grant.
Applicants must document their ability to pay for the ongoing monthly service fee that includes all costs for the cellular transmission of the real-time data, hosting of all inspection and GPS data, unlimited access to the web-based application Ground Traffic Control for accessing GPS and inspection reports, and 24/7 telephone and online support. The monthly service fee for GPS and Electronic Verified Inspection Report (EVIR) is estimated to be $30.00 per month per vehicle.
Application Requirements:
All Grant applications are to be submitted in printed or electronic format (Microsoft Word or PDF) to the National Association for Pupil Transportation. Applications are to be mailed or emailed to:

NAPT Zonar Grant Application
1840 Western Avenue
Albany, NY 12203
info@napt.org

Please include your NAPT membership number on the cover of the application (or write "submitted"). Applications for this Grant Award will not be returned and will become the property of NAPT and Zonar Systems, Inc. The application must provide a complete description of the school system's operations covered by the Grant Award.
Recipients also agree that their names and the Grant award can be used as part of any NAPT or Zonar media release.
Grant Application Format:
A. In General: There is no specific format or application template to be used for your Grant application. This "open" ended method permits a more free flowing dialogue on your part about your school transportation operations and objectives. However, there are required specifics and additional suggested content items that should be considered for inclusion in your application. Discuss and include topics and supporting documents that you consider important to this mission.
B. Required Specifics:
School System or School District name
State or Province,
Principal place of business,
Contact name Email addresses, phone numbers
Number of buses
Number of routes
Annual school bus miles
Number of students transported
Annual Transportation Operation Expenditures
C. Suggested Content & Discussion Items:
1. Data Items
Number of A, B, C, and D Type Buses
Number of district owned buses
Number of contractor owned/provided buses (if any)
Five Years: Expenses, miles, accidents, preventable accidents, # of transported students
Five Years: Number of special needs students transported for IEP services
Bus fleet average age
Percent of buses over 15 years of age
2. Discussion Items:
Current inspection records management process
Current child check system
Current automated routing system, if any.
How will Zonar help you achieve and enhance your goals?
Discuss district policy requirements or changes to current policy, if any, necessary to implement power of this technology
scuss financial authorization and budget timing sequencing necessary to support 
School System or School District Grantee annual fees estimated at between $15 And $30 per bus per month depending on hardware and services selected and initial equipment installment expenses estimated at $125.00 per unit if the installation is not being done by school staff.
How do you intend to use the Grant?
3. Required Signatures:
The Transportation Director
The Chief Financial Officer/Business Manager or Purchasing Officer
School Superintendent
Selection Process:
NAPT will determine the valid NAPT membership status to qualify as a recipient of this Grant Award. NAPT will collect the submitted proposals and forward the applications that meet NAPT membership criteria to Zonar for award consideration. Consistent with the goals of the Grant in enabling applicants to have access to technology, those applicants who use the Grant for more than just basic GPS tracking (i.e. use the Grant to also add bus inspection/EVIR and/or student tracking/Z pass) will be given award preference. Their selection is final and there are no provisions for protesting the selection.
Getting Started:
Not an NAPT member? Go to www.napt.org and discover other membership benefits available to your school system in addition to being able to participate in the Grant program.
Grant Award Process:
Recipients will be awarded Grants on a rolling basis until September 30th. Recipients will not need to wait until the NAPT Summit to receive the Granted hardware before installing/implementing the system and getting started on reaping the benefits of this technology. All recipients that have been awarded Grants throughout the year will be recognized at the Summit.
Questions about any portions of the Grant requirements can be directed to H. Kevin Mest at: kevin.mest@zonarsystems.com.
Freeport School District 145

Freeport School District 145 received the first grant from Zonar Systems to outfit its bus fleet with Global Positioning Systems, electronic inspection equipment and Z Pass™ Student Rider Visibility.
Z Pass has provided us with a level of security and confidence I didn't know was possible. With Zonar as our partner we are able to ensure that our students are safe and accounted for while also utilizing the technology to decrease our overall cost by accurately and seamlessly submitting and receiving Medicaid reimbursement funds for the transportation of our special needs children.
Dallas Rackow, District 145 Director of Transportation
Missing 8-year-old safely reunited with parents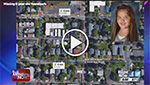 See how a recent incident proved that Zonar's Z Pass™ can accurately locate a student bus rider. Missing 8-year-old, Arianna Harris, was found quickly because her logged Z Pass activity indicated she got off at the incorrect bus stop.
Spokane, North Idaho News KHQ.com
Brea Olinda Unified School District

Now with this system, we can go on the computer immediately and know exactly what kids are on that bus, what kids have already exited that bus, and we can start notifying parents.
Jeff Ferrato, director of facilities, operations, maintenance and transportation
With a new GPS-based tracking system I can go in, locate the buses and say 'They will be there in five minutes.
Carlos Melendez, transportation supervisor