Impassioned people drive innovation: this is a core philosophy at Zonar that remains as strong today as it did when the company was founded more than 15 years ago. Our people keep us connected to you—our customers—by listening to your needs and incorporating your feedback into solutions that improve safety and efficiency across every type of fleet. Our leadership team includes both accomplished businesspeople and knowledgeable industry experts with a history of proven results. All are known for delivering best-in-class technology, designed to surpass your expectations.
Executive Leadership Team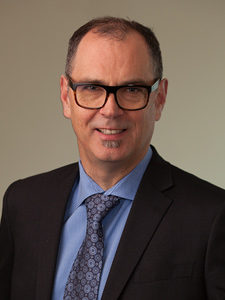 Ian McKerlich, President and CEO
As president and CEO, Ian brings more than 20 years of executive leadership for both large and smaller technology companies, including extensive experience in telecom, data analytics and mobile. Ian also has experience in international markets as well as having created and managed large strategic partnerships.
Ian joined Zonar from RootMetrics, a global leader in mobile network performance measurement.  In addition to being responsible for corporate strategy and product, he was involved in the successful sale of the business to IHS, a publically-traded, global leader in information. Early in his career, after earning his MBA from Harvard, Ian led teams at McKinsey and served clients in diverse industries in Europe and North America. Prior to business school, Ian worked as a hardware engineer having earned his degree in electrical engineering from the University of British Columbia. While at UBC, represented Canada as a member of the rowing team in the 1988 Seoul Olympic games.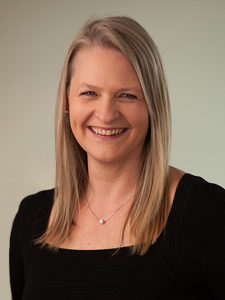 Vanessa Haughton, Chief Marketing Officer
Vanessa was named Chief Marketing Officer for Zonar in January 2016. Previously, she was Vice President, Marketing since May 2015. Vanessa oversees marketing efforts including building the Zonar brand, creating awareness and driving customer preference for the brand through all channels. She has responsibility for brand management, demand generation, product marketing, events and media relations.
Before joining Zonar, Vanessa worked for Amazon and FedEx. At Amazon, Vanessa led the Amazon Web Services (AWS) North America Field Marketing team to grow AWS to a $5 billion business. Vanessa was also part of the Kindle organization where she contributed to build the Amazon offline retail network in over ten countries and led the customer experience for the launch of the first Kindle Fire tablet. At FedEx, Vanessa managed an emerging product management team responsible for the development roadmap, product marketing and go-to-market strategy for technology based products. Vanessa holds an MBA from St. Edwards University and a Bachelor of Science degree from Cornell University.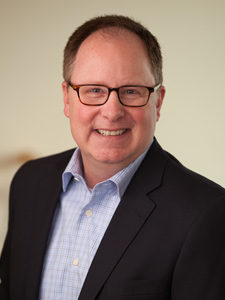 Paul Kemp, Chief People Officer
Paul brings 20 years of recruiting leadership working across corporate functions, with an emphasis on recruiting top talent for fast growth technology companies, top consumer brands, and mobile industry depth. Beginning in 2012, Paul was a Recruiting Manager at Starbucks, overseeing recruiting for Technology, Supply Operations, Finance & Accounting & HR functions to support their rapid growth.  Prior to Starbucks, Paul was Director of Global Recruiting at Motricity, where he ramped up the recruiting function during their rapid growth and IPO supporting hiring for their mobile content, merchandising, and marketing solutions for Enterprise customers.  Paul also brings a depth in fast growth, mobile technology in his earlier roles as Sr. Manager of Talent Acquisition at T-Mobile and Sr. Staffing Manager at AT&T Wireless.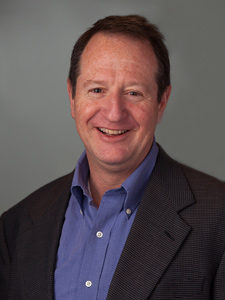 Larry Jordan, Chief Product Officer
Larry joined Zonar Systems in 2016. Larry brings over 25 of years of technology leadership industry across a range of industries including both Fortune 500 companies and small venture-backed initiatives.
Prior to joining Zonar, Larry was Director Product Marketing & Product Management at Nuance Communications.   Larry started out his career as a system engineer developing navigation systems for military aircraft including the integration of early GPS systems with inertial navigation systems. Larry then transitioned into leading product management roles with major technology companies including Netscape, Yahoo, Vendio.com, T-Mobile USA and Nuance Communications.
Larry has earned a Bachelor's Degree in Electrical Engineering from UC Santa Barbara, a Master's Degree in Electrical Engineering from the University of Southern California and an MBA from the University of California Los Angeles.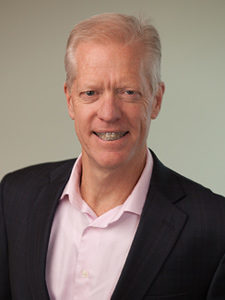 Kevin Mest, Sr. Vice President, Passenger Services
Kevin joined Zonar in April 2015 as the Senior Vice President of Passenger Services, responsible for the strategic growth of Zonar in the passenger services markets.  Kevin has over twenty-five years of leadership experience in the industry.  
Most recently, Kevin was the COO for Illinois Central School Bus (ICSB), the fourth largest pupil transportation provider in the US.  Previously, Kevin was the Corporate Vice-President of Business Development for Shuttle Smart.  He was also with Laidlaw, then First Student for 24 years as the Regional Vice President of Operations in Seattle responsible for a seven state Region in the NW.    
Kevin began his career as a CPA with Deloitte in the Seattle practice office.  Kevin is originally from St. Louis Missouri and a graduate of Washington State University.  In his spare time, he can be found engaged in a community activity or enjoying the outdoors backpacking/hiking or bicycling.
Arun Jacob, Vice President, Software Development
Arun joined Zonar in the Fall of 2016 and serves as Vice President of Software Development. Arun is a seasoned technology executive who has led the delivery of world-class products and services for startups, mid-size companies, and enterprises. At Zonar he will lead the engineering team to build the next generation of Zonar's applications and APIs.
Before joining Zonar Arun held leadership roles in architecture, engineering, and product management at various companies, including Hewlett-Packard, The Walt Disney Company, Evri.com, Vulcan, and F5 Networks. Arun holds a Bachelor of Arts degree in Physics from Colorado College.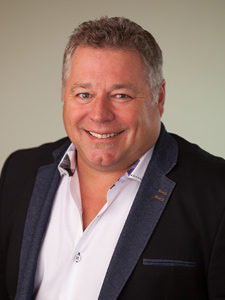 Fred Fakkema, Vice President, Compliance
Fred joined Zonar in 2010 after a 25 year career with the Washington State Patrol (WSP). During his career, he commanded the WSP Academy, Government and Relations Division and the Commercial Vehicle Division. He is the Past President for the Washington Chapter, FBI National Academy Associates. Fred is a member of the American Trucking Association (ATA) Safety Policy Committee, Association of Equipment Management Professionals Safety Committee, Truck Renting and Leasing Association's Government Relations Committee and Equipment Technology Advisory Council. Fred earned his Master's Degree in Public Administration from the University of Washington.

 

In this current role as Vice President of Compliance, he leads Zonar's product development to meet the needs of customers today and tomorrow. Over the last twenty-four months, Fred has been deeply involved in the ELD (electronic logging devices) mandate, from the policy level down to the compliance level for Zonar's tablet.