Innovation takes leaders like these.
Our team of impassioned people includes accomplished business leaders and industry experts. And every one of whom is driven by the same mission—to help you be safer, more efficient and more successful. What matters to you, matters to them.
Executive Team
Senior Leadership
×
Ian McKerlich,
President and CEO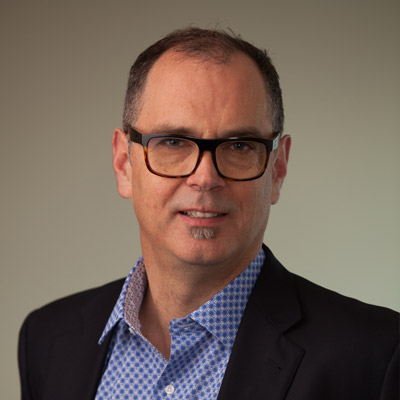 As president and CEO, Ian brings more than 20 years of executive leadership for both large and smaller technology companies, including extensive experience in telecom, data analytics and mobile. Ian also has experience in international markets as well as having created and managed large strategic partnerships.
Ian joined Zonar from RootMetrics, a global leader in mobile network performance measurement.  In addition to being responsible for corporate strategy and product, he was involved in the successful sale of the business to IHS, a publically-traded, global leader in information. Early in his career, after earning his MBA from Harvard, Ian led teams at McKinsey and served clients in diverse industries in Europe and North America. Prior to business school, Ian worked as a hardware engineer having earned his degree in electrical engineering from the University of British Columbia. While at UBC, represented Canada as a member of the rowing team in the 1988 Seoul Olympic games.
×
Michael Gould,
Chief Operating Officer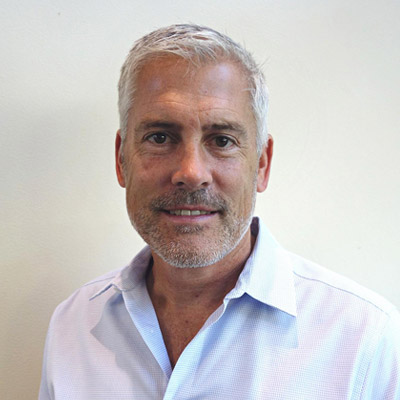 Adept at leading large technology organizations, Michael specializes in cloud, hybrid and on-premise computing environments . As our chief operating officer, his focus is the customer journey, our go-to-market strategy, and scalable business processes and insights as Zonar expands.
Before joining Zonar, Michael led consulting services for North America at Oracle across commercial and public-sector business units, overseeing 1000+ employees. And he served as General Manager and Vice President for Technology Services Consulting at Hewlett-Packard Enterprise. Before shifting to information technology, Michael began his career designing and leading the manufacture of heavy trucks for Peterbilt Motors.
He currently serves on the board of directors for Radiant Logistics, Inc., a public company operating as a non-asset based third-party logistics provider. He has a Mechanical Engineering bachelor's degree from Texas A&M and an MBA from Santa Clara University.
×
Paul Kemp,
Chief People Officer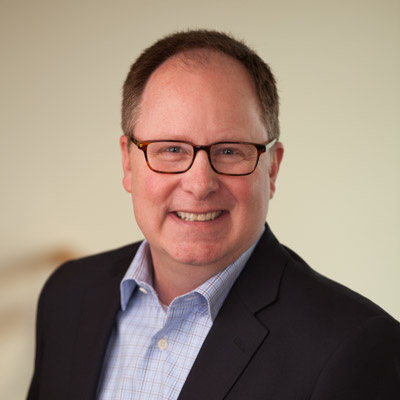 Paul brings 20 years of recruiting leadership working across corporate functions, with an emphasis on recruiting top talent for fast growth technology companies, top consumer brands, and mobile industry depth. Beginning in 2012, Paul was a Recruiting Manager at Starbucks, overseeing recruiting for Technology, Supply Operations, Finance & Accounting & HR functions to support their rapid growth. Prior to Starbucks, Paul was Director of Global Recruiting at Motricity, where he ramped up the recruiting function during their rapid growth and IPO supporting hiring for their mobile content, merchandising, and marketing solutions for Enterprise customers. Paul also brings a depth in fast growth, mobile technology in his earlier roles as Sr. Manager of Talent Acquisition at T-Mobile and Sr. Staffing Manager at AT&T Wireless.
×
Larry Jordan,
Chief Product Officer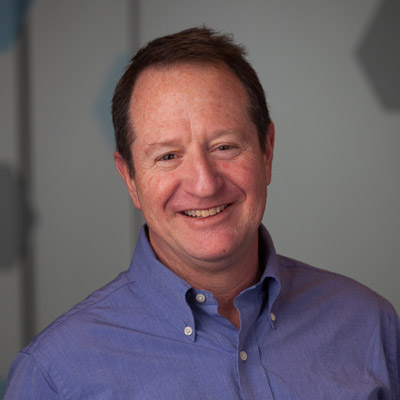 Larry joined Zonar Systems in 2016. Larry brings over 25 of years of technology leadership industry across a range of industries including both Fortune 500 companies and small venture-backed initiatives.
Prior to joining Zonar, Larry was Director Product Marketing & Product Management at Nuance Communications. Larry started out his career as a system engineer developing navigation systems for military aircraft including the integration of early GPS systems with inertial navigation systems. Larry then transitioned into leading product management roles with major technology companies including Netscape, Yahoo, Vendio.com, T-Mobile USA and Nuance Communications.
Larry has earned a Bachelor's Degree in Electrical Engineering from UC Santa Barbara, a Master's Degree in Electrical Engineering from the University of Southern California and an MBA from the University of California Los Angeles.
×
Kevin Mest,
Sr. Vice President, Passenger Services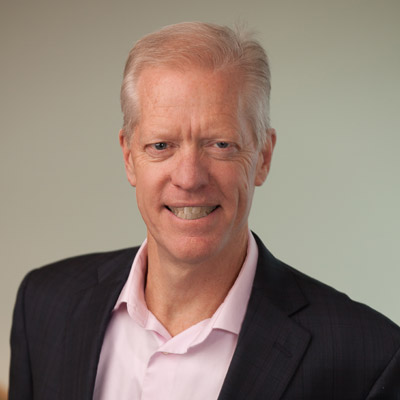 Kevin joined Zonar in April 2015 as the Senior Vice President of Passenger Services, responsible for the strategic growth of Zonar in the passenger services markets. Kevin has over twenty-five years of leadership experience in the industry.
Most recently, Kevin was the COO for Illinois Central School Bus (ICSB), the fourth largest pupil transportation provider in the US. Previously, Kevin was the Corporate Vice-President of Business Development for Shuttle Smart. He was also with Laidlaw, then First Student for 24 years as the Regional Vice President of Operations in Seattle responsible for a seven state Region in the NW.
Kevin began his career as a CPA with Deloitte in the Seattle practice office. Kevin is originally from St. Louis Missouri and a graduate of Washington State University. In his spare time, he can be found engaged in a community activity or enjoying the outdoors backpacking/hiking or bicycling.
×
Matthew Deichman,
Sr. Vice President, Customer Success & Information Technology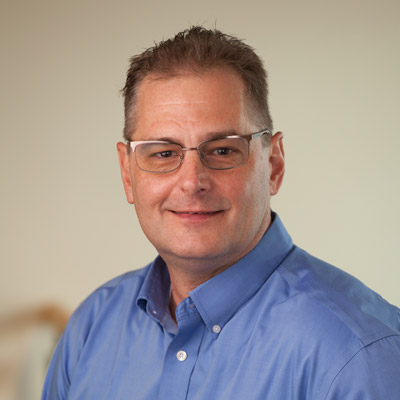 Matthew joined Zonar in 2017 and serves as the Senior Vice President, Customer Success and Information Technology. With him, he brings more than 25 years of technical and business leadership from a variety of industries, including SaaS, information technology security, digital media, consulting and mobility.
Before joining Zonar, he spent three years at Ingram Micro Cloud, where he was the senior director of Customer Success, Consulting, and Professional Services. While he was there, Matthew was responsible for a team of consulting professionals helping marquee customers to implement cloud products, services and managed services. Prior to Micro Cloud, Matthew spent eight years at WatchGuard Technologies, splitting time as their Chief Information Officer, President of WatchGuard Technologies Canada and Vice President of Corporate Development, leading a number of mergers and acquisitions.
He earned a Bachelor of Science in Business Administration from Washington State University. Outside the office, Matt enjoys spending time with family and coaching sports. He also works on several Boards focused on promoting activities for youths.
×
Roger Honz,
Sr. Vice President, Finance & Accounting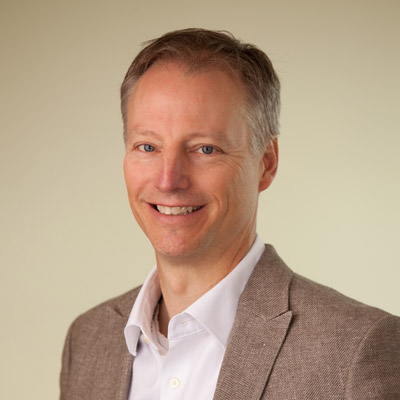 Roger joined Zonar in 2017 to provide finance and accounting leadership while coordinating across functions and teams to propel Zonar toward its corporate goals. His industry expertise span multiple industries, sectors and organization sizes–including client-vendor negotiations, analysis and modeling, budgeting and forecasting, strategic planning, and audit compliance.
Before joining Zonar, Roger served as the chief financial officer at Washington Publishing Company, where he was responsible for strategic analysis, risk and liquidity management, as well as oversight of the accounting, financial reporting, and analytics infrastructure. He also spent four years on the financial team at Starbucks, and has served as the Director of Finance and Administration for ConocoPhillips.
Roger earned his Bachelor of Business Administration in accounting at Iowa State University.
×
Gordon Waddell,
Sr. Vice President, Software Development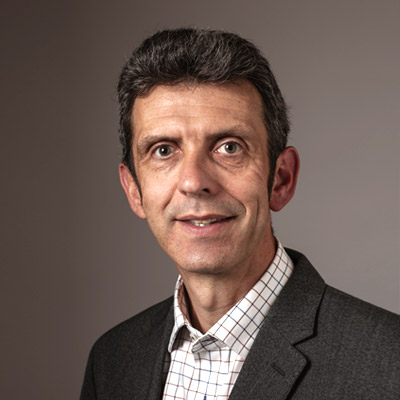 Gordon joined Zonar in 2018 as part of our cloud transformation to deliver ongoing service across mobile and web applications—and to help drive our evolution as a mature enterprise services and product leader. With almost 30 years' experience in software development and product delivery, Gordon's been a perfect fit since his first day. Prior to joining our team, Gordon served as Director of Engineering and Senior Program Manager at Nuance Communications, delivering XT9 and Swype text input technologies across millions of devices and supporting enterprise offerings with major cellular networks.
Gordon graduated from the University of Stirling, having studied Computer Science with a subsidiary in Economics. Since moving to the U.S., he enjoys all things outdoors in the Pacific Northwest, particularly getting dirty on a mountain bike.
×
Susan Corscadden,
Sr. Vice President, Marketing & Sales Enablement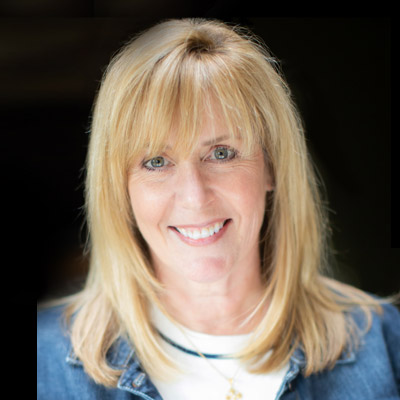 Susan joined Zonar in 2015 and currently leads the marketing, sales development and sales operations organization. In her role, Susan's responsibilities span all aspects of Zonar marketing and sales enablement efforts such as building the brand, creating awareness and driving customer preference through all channels, including demand generation, sales order processing, product marketing, industry events, media relations, eCommerce and customer retention.
Before joining Zonar, Susan was head of marketing for the Serengeti Law division of Thomson Reuters, the industry-leading global legal e-billing and matter management SaaS-platform. Prior to that time, Susan served as Vice President with the Affinity Insurance Services division of Aon Corporation, where she spent 15 years driving aggressive portfolio growth within the medical malpractice and recreation insurance divisions. Susan holds a Bachelor of Arts degree in History from University of California, Los Angeles.
×
Jill Hostetter,
Vice President, Product Management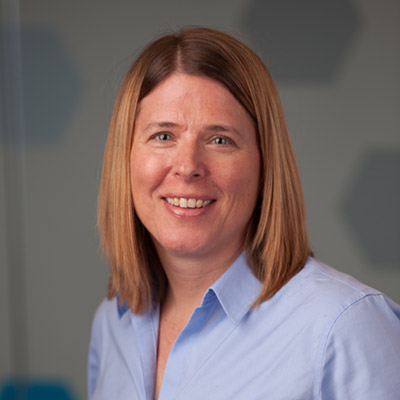 When she joined Zonar, Jill brought more than 15 years of experience as a product leader for telecommunications and big data companies. Today, she oversees our portfolio of smart fleet management solution suites from early concept to product delivery and finally, to market. As a passionate advocate for creating career advancement pathways for women in technology, Jill co-leads ASPIRE, our women's affinity group. She also mentors women within our organization.
Jill spent 12 years as a product leader at Zetron, a leader in mission critical communications systems for public safety, transportation and utility organizations. She began her career as an engineer at Sprint, focused on their cellular network design. Then she moved to a startup, which was focused on smart-antenna technology for cellular networks. There, she served several roles, including field validation manager and design engineering manager, before leading product management efforts. Jill earned her Bachelor of Science degree in Electrical Engineering at Virginia Tech. And her Master of Business Administration at Seattle University.
×
Fred Fakkema,
Vice President, Safety & Compliance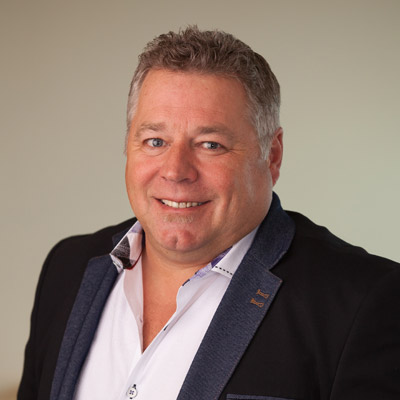 Fred joined Zonar in 2010 after a 25 year career with the Washington State Patrol (WSP). During his career, he commanded the WSP Academy, Government and Relations Division and the Commercial Vehicle Division. He is the Past President for the Washington Chapter, FBI National Academy Associates. Fred is a member of the American Trucking Association (ATA) Safety Policy Committee, Association of Equipment Management Professionals Safety Committee, Truck Renting and Leasing Association's Government Relations Committee and Equipment Technology Advisory Council. And he's the Chair of the 2022 ATA Law Enforcement Advisory Board. Fred earned his Master's Degree in Public Administration from the University of Washington. In 2021, Fred was named a Gold Globee® winner in the Executive of the Year, automotive, transportation, storage and logistics category of the 6th Annual 2021 American Best in Business Awards.
In this current role as Vice President of Compliance, he leads Zonar's product development to meet the needs of customers today and tomorrow. Over the last twenty-four months, Fred has been deeply involved in the ELD (electronic logging devices) mandate, from the policy level down to the compliance level for Zonar's tablet.
×
Wayne Deno,
GM, Freight & Over the Road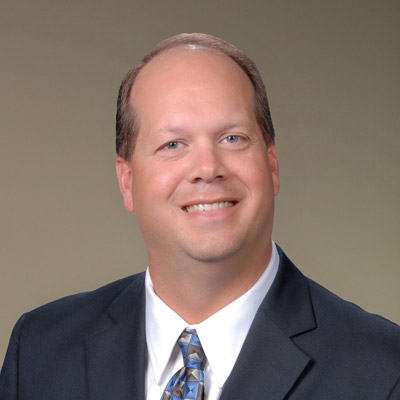 With more than 25 years in the transportation industry, Wayne has learned just about every aspect of running a successful operation there is. Here at Zonar, he's responsible for applying his extensive knowledge to our strategic growth in freight and over the road markets.
Wayne began his career at Celadon, where he started in the accounting side. He worked his way up from driver payroll clerk to become Vice President, Treasurer. And, when the opportunity was right, Wayne moved to operations, where he worked his way up to becoming Vice President of Operations. After 17 years, Wayne ventured into other venues of transportation, including spending two years working at smaller companies and seven years in the telematics industry. Along the way, Wayne has learned the ins and outs of transportation from the industry's best.
A Hoosier native, Wayne earned his Bachelor's Degree in Accounting at Ball State University in Indiana. When he's not working, he enjoys baseball, fishing, and spending time with wife and two children.
×
Ken Bean,
Vice President, Manufacturing & Operations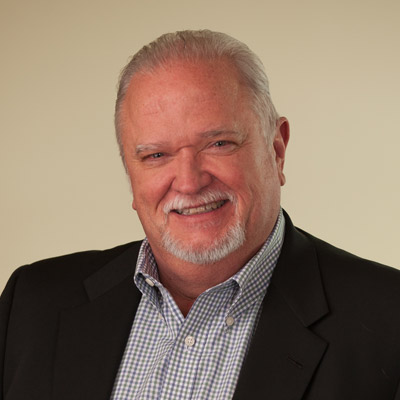 Ken joined Zonar in 2011 and serves as Vice President of Manufacturing Operations, bringing 30 years of entrepreneurial-driven management experience with him. Now, he applies his experience in managing a global supply chain, logistics and order fulfilment of Zonar's high-tech hardware product lines, while maintaining world-class quality.
Before joining Zonar, Ken was Director of Manufacturing for Lockheed Martin. As part of the senior management team at Aculight, he helped position the company for acquisition by Lockheed Martin. Leading up to the acquisition, his responsibilities included establishing the manufacturing strategy and advancing the production capabilities. And before Lockeed, Ken was President and Founder of BBP Inc, a start-up venture that developed a universal aftermarket windshield head-up display system for the automobile aftermarket. He raised money and was responsible all P&L functions related to commercialization of BBP technologies. Ken earned his Bachelor of Arts in Industrial Arts, with a Business Minor from San Jose State University. And outside the office, he enjoys restoring and fabricating custom cars.
×
Mike Byington,
GM, OEM & Indirect Markets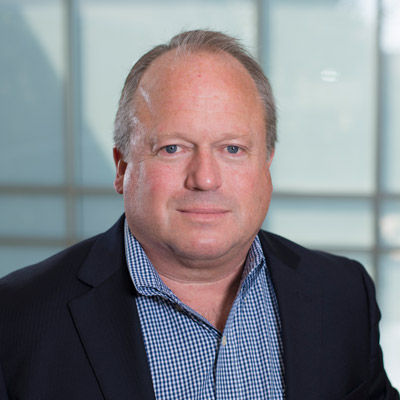 Since joining Zonar in 2012, Mike has held management positions of division sales director for the eastern U.S. and U.S. direct sales. He established Zonar's inside sales group and was on the team that established the company's channel sales, DTNA Virtual Technician Renewal Program and OEM initiatives. As the GM of OEM & Indirect Markets, Mike currently also serves as Zonar's vice president of Sales.
Prior to joining Zonar, Mike spent 30 years with GE Capital TIP Division, which served all segments of the freight industry. While there, he held positions in operations, sales and division sales management. And during his last 10 years with GE, Mike was the senior product sales manager for North America and was a Six Sigma Black Belt. He earned his Bachelor of Business Administration in Marketing at the University of Kentucky.
×
Nick Grandy,
GM, Vocational & Industrial Services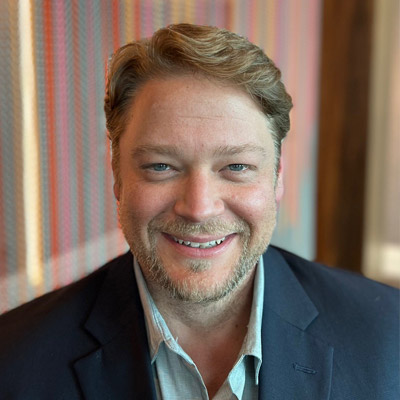 Nick has been instrumental in our growth and development since coming on board in 2014 and being promoted to manager of sales engineering. Currently at the helm as GM, Vocational & Industrial Services markets, Nick drives strategic growth for off-highway solutions, where he most enjoys being in the field and supporting the success of customers.
Prior to joining Zonar, Nick began his career as a sheriff, ultimately retiring as Commander of IT & Digital Communications, which sparked his transition to the corporate world of transportation telematics. He served as chief operating officer for DoubleMap. And as executive vice president of sales at Quantum XXI, where he developed go-to-market strategies and expanded sales impact in new vertical markets. Outside of the office, Nick enjoys mountain biking, golfing and anything competitive. Above all, he loves time with his family.
×
Nathan Schuler,
Vice President, Sales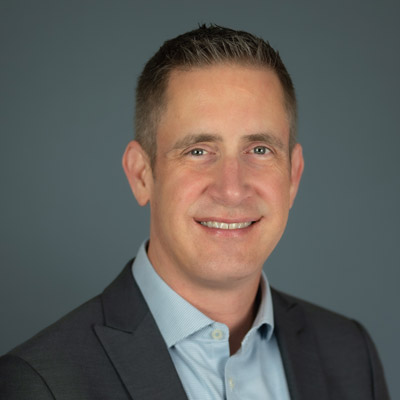 Nathan joined Zonar in 2022, bringing with him 28 years of engineering, program management and sales experience in the automotive, commercial vehicle, off-highway and industrial electronics markets. Here, he leads our sales strategy and development across all markets and verticals.
Nathan launched his career as a Project Engineer at Navistar®, where he designed their Next Generation Truck platform and prototype hybrid electric propulsion systems. Before joining Zonar, Nathan served as Vice President of Global Sales & Marketing for AMETEK® Instrumentation Systems. While there, he reorganized the global sales and marketing teams for three brands, leading to significant year-over-year pipeline and new business wins.
He earned his Bachelor of Science in Mechanical Engineering at Purdue University, and his Master of Business Administration at Indiana University. Away from the office, Nathan enjoys running, kayaking, hiking, golfing and mountain biking; showing his devotion to the outdoors acquired by growing up on a family farm in Indiana that raised 30,000 ducks.