Patented solutions driving smart fleets of tomorrow.

Fleet Optimization
Vehicle tracking, asset utilization, route optimization and more.
Safe and Fuel Efficient Driving
Speeding, hard-braking, engine idling alerts, driving efficiency and more.
Driver Productivity
In-cab driver tablets and applications to assist with every aspect of a driver's job responsibilities.
Compliance
Solutions to answer nearly every state and federal requirement including the Electronic Logging Device (ELD) mandate.
Verified Pre- and Post-Trip Inspections
Patented technology which promotes accountability and consistency for inspections.
Systems Integration
Integrate data with existing software programs your business already uses.
Every inspection can save a life.
Make sure each one is done, right.
Traditional inspection reporting doesn't prevent pencil whipping. Defects are overlooked, and unsafe vehicles and assets are put to work. Skipping inspections is also illegal. Learn about the limitations of DVIR and eDVIR, and how electronic verified inspection reporting ensures each inspection is performed properly.
Safety is our bottom line. What's yours?
Companies like yours are already using Zonar and experiencing decreased downtime, decreased fuel costs, enhanced safety and improved compliance.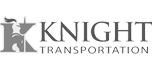 See how our customers are doing it.
Customer Testimonials
Recent Press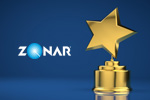 Zonar Concludes 2021 with Five Prestigious Industry Award Wins
Zonar recognized as an industry leader for innovative IoT and telematics solutions, excellence in customer service, and commitment to diversity.
Complementary White Paper

Manage every asset with one smart fleet solution.
.
Using a single smart fleet management solution that embraces every asset provides more control, more insight and more efficiency—without making you surf between platforms.
Featured Content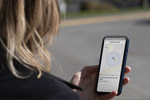 School bus tracking apps ease pain points for everyone.
If people can use their smartphone and tablets to track a pizza order, they should also be able to locate their child's school bus. Modern tools for today's schools, right?