Driving Technology. Fueling Efficiency. Empowering People.
Companies like yours are already using Zonar and experiencing decreased downtime, decreased fuel costs, enhanced safety and improved compliance.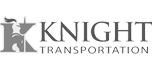 See how our customers are doing it.
Customer Testimonials
ELD Mandate Compliance
The ELD Mandate is Here
As of Dec. 18, 2017, drivers are required to use an Electronic Logging Devices (ELDs) or Automatic Onboard Recording Devices (AOBRDs) to record hours of service. Our ELD Transition Services Package removes the worry and equips your truck or fleet with a fully compliant ELD solution that's been FMCSA tested and validated by an independent 3rd party.
Patented Hardware and Software Solutions Driving Smart Fleets of Tomorrow

Fleet Optimization
Vehicle tracking, asset utilization, route optimization and more.
Safe and Fuel Efficient Driving
Speeding, hard-braking, engine idling alerts, driving efficiency and more.
Driver Productivity
In-cab driver tablets and applications to assist with every aspect of a driver's job responsibilities.
Compliance
Solutions to answer nearly every state and federal requirement including the Electronic Logging Device (ELD) mandate.
Verified Pre- and Post-Trip Inspections
Patented technology which promotes accountability and consistency for inspections.
Systems Integration
Integrate data with existing software programs your business already uses.
Recent Press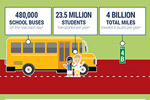 School Bus Safety in the U.S. Infographic
States with the highest and lowest rate of school bus accidents to help parents, school administrators, transportation officials and fleet managers identify where potential improvements can be made.
Featured Content

What Law Enforcement is Looking For and How to Avoid Being Cited
Arm yourself with an understanding of the most typical violations officers are looking for so you can stay on the right side of the law.
Upcoming Event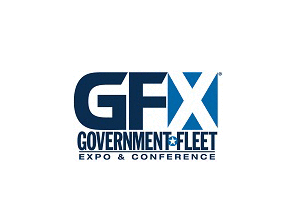 Visit Zonar at GFX, June 4 - June 7 in San Diego, CA
Now in its 11th year, GFX is the largest annual community gathering of public fleets in the nation. Attendees can receive training geared toward their specific needs and connect with peers in the fleet community.