Meet today's challenges with leading smart fleet tech.
Your utility fleet maintains the critical infrastructure and services the rest of us rely on daily. But utility fleet management isn't easy. We embrace your challenges as our own and support your assets wherever they're deployed. Manage daily operations more efficiently, and reliably respond to emergencies at the drop of a hat. All with a single, comprehensive, real-time view into every specialized fleet asset: old and new, across makes and manufacturers.

Optimize asset utilization and efficiency across locations.

Guard against theft and loss with discrete asset tracking.

Avoid unexpected vehicle failures and stretch each asset's lifespan.

Reduce OSHA violations and enhance fleetwide safety.
See what you can do with a single view.
Optimize every driver, operator and fleet asset across locations. Take less than two minutes to see how Zonar smart fleet management solutions unify your view into performance, health, safety, inspections and asset utilization wherever you deploy an asset. Access the data without digging for it.
Open visibility from one platform.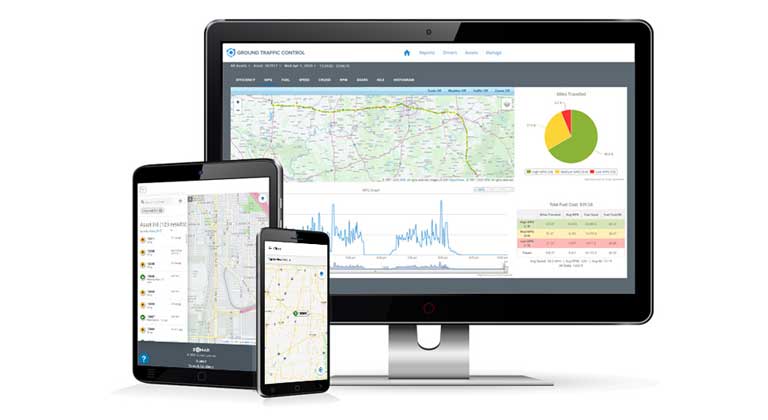 Open visibility from one platform.
Remotely monitor and manage every specialized utility fleet asset—across makes, models, years and manufacturers. All on our web-based, mobile-friendly smart fleet management platform that opens a comprehensive view you can access from anywhere.
Pinpoint vehicle locations, monitor power take offs (PTO), maximize asset utilization and deployment, monitor fleet asset health, and remotely verify every inspection. While you're at it, protect against theft and loss with discrete asset tracking.
Up your uptime with utility fleet diagnostics.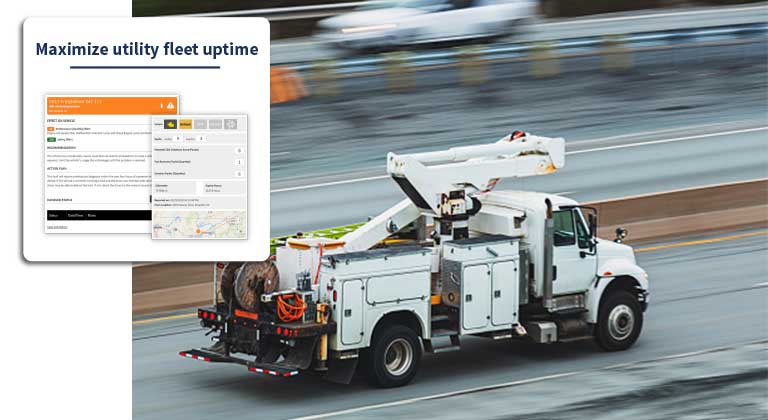 Up your uptime with utility fleet diagnostics.
Maximize utility fleet uptime with our single online, predictive maintenance platform, Zonar FaultIQ®, powered by Noregon. Predict and prevent critical failures that would otherwise sideline an asset. And keep aging vehicles working longer.
Mixed fleet friendly meets detailed visibility. See all makes, models and components on one dashboard. Remotely monitor fleet health, down to individual asset health and safety score. Know what's going on inside each vehicle, schedule necessary repairs and save thousands in critical-issue repair costs. Even diagnose and prioritize fault codes faster.
Cut inspection times and prevent violations.
One pencil-whipped inspection can leave you vulnerable to a lawsuit or OSHA violation. Use our Electronic Verified Inspection Reporting (EVIR®) system to make sure every required inspection is performed correctly. And that the results are captured accurately—every time.
Switching from paper to EVIR also streamlines the inspection process by up to 50 percent. Connect the digital inspection results to your maintenance platform to also streamline the workorder, prioritization and repair process. Imagine the time you'll save.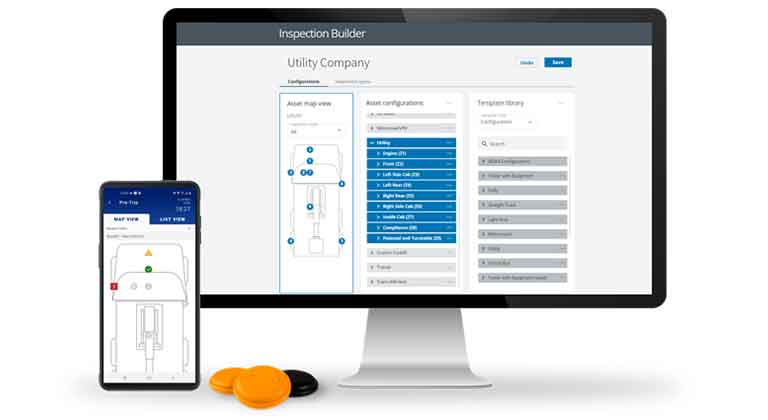 Keep tabs with anywhere asset tracking.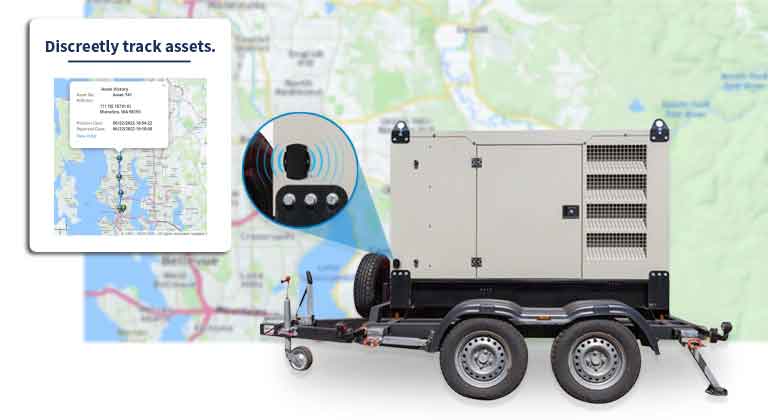 Keep tabs with anywhere asset tracking.
Utility assets and equipment sometimes wander. Replacing them always costs. Use a discrete asset tracking device that's designed to go where your fleet goes. Perfect for toolboxes, mobile generators, specialized equipment…the list goes on because so do the possibilities.
Track assets over long periods of time for up to 10 years (1 or 2 pings daily) with a field replaceable battery. Attach it. Track it. Keep it in your inventory instead of paying to replace it.
Build a rock-solid culture of safety.
You want everyone to go home safe. You also want to maintain compliance and ensure responsible operations in the field. Work with our dedicated, in-house team of safety and compliance experts, each of whom lives, breathes and helps shape the regulations that govern your industry.
Reduce violations, modernize your safety strategies, and evaluate policies to align your intent and practices. Utility fleet management at its safest—with expert help.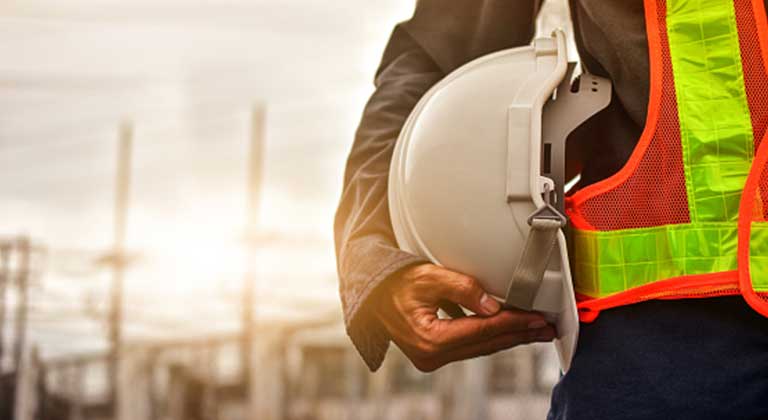 Meet today's challenges with modern solutions.

Real-time asset data
Log on to Ground Traffic Control
®
to view real-time asset data gathered by the Zonar V4
™
TCU.

Discrete asset tracking
Protect assets and equipment from loss with the small, rugged, hard-to-see Zonar ZTrak
®
.

Verified inspections
Trade paper for EVIR, and verify that every required inspection is done right. Even in the field.

Predictive diagnostics
Monitor fleet health in detail with Zonar FaultIQ, our online predictive maintenance platform.

Driver exoneration
Refute false claims with driver-friendly, HD dashcams that record only when they need to.

Light-duty tracking
Plug-and-play a Zonar LD™ light-duty TCU to monitor and manage passenger vehicles.

Safety & compliance
Work with a team of experts to make sure your operation follows the proper safety regulations.

Remote tire monitoring
Monitor tire pressure and temperature online and across distances with ContiConnect Live.