See how our smart fleet management solutions work.
Reading about our solutions is a start. Now browse our product showcase to watch demos and deep dives to see how our solutions work. Take notes, jot down questions. Then, when you're ready, contact us to speak with an expert. We're ready to answer your questions.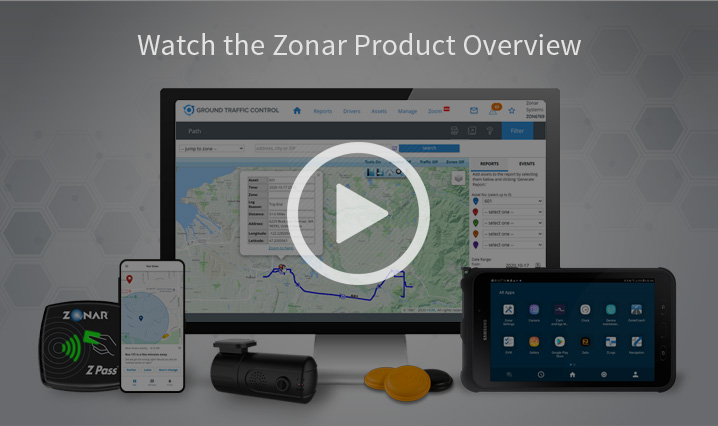 Edison Award for Innovation

Connected World Magazine's M2M Award for Innovation

Frost and Sullivan's North American Telematics Product Innovation of the Year
A complete solution provider.
You have a fleet. We have industry-leading fleet technology to support it. Keep your fleet healthy for maximum uptime, and enhance overall asset utilization to make the most of every penny you invest into your fleet. Explore our contactless technologies to keep drivers, operators, staff and even student riders as safe as possible. We've led the industry with innovative solutions built on your needs and your safety for nearly 20 years. And we partner with other industry leaders to offer proven, integrated solutions.
Make safety and compliance a top priority.
In many cases, safety and compliance are required to stay in business. Easier said than done with complex, often-evolving state and federal regulations. However, regardless of your industry or your fleet's size and configuration, our in-house safety and compliance experts understand the federal, state and local regulations specific for your fleet. And will work with you to make sure you're adhering to all the right ones.
Personal support. Professional dedication.
Customer care is the most important service we offer. Proprietary hardware that's built in house (and just plain works). A dedicated team of safety and compliance experts with more than 70 years of combined experience. No other provider in the industry takes supporting you and its solutions as seriously as Zonar. Need help? Call us. We'll take every question and every problem seriously.