Detroit Connect Virtual TechnicianSM
What is your truck really saying?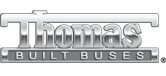 Together, Zonar and Daimler are shaping the future of smart fleet management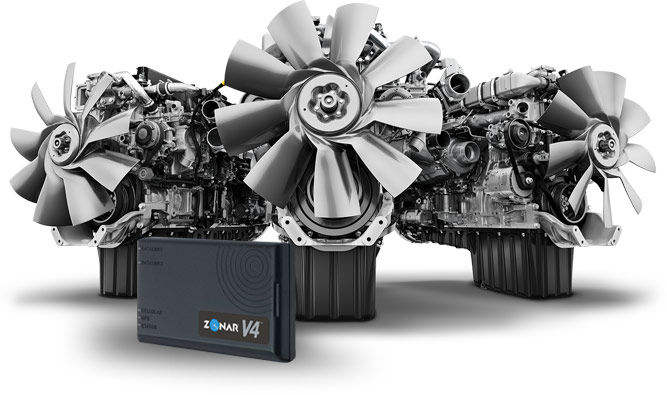 Today, Virtual Technician comes standard with every Detroit Powertrain.
Manufacturers partnering in OEM-fashion isn't unique in the transportation industry. So what is truly ground-breaking about Zonar's partnership with Daimler Trucks North America? Zonar doesn't just supply parts to be factory-installed on DTNA's Freightliner, Western Star and Thomas Built Buses. Together we combine two sets of diverse expertise—Daimler's best-in-class truck design with Zonar's patented innovative analytics hardware and software—to transform how our shared customers gain greater performance.
Exclusive Detroit Connect Analytics aftermarket provider
Working with our Daimler partners, Zonar's proven OEM telematics platform has been extended to enable the Detroit Connect platform with their new Analytics service. This product provides you with critical fuel and safety information for your fleet of Daimler trucks that helps you cut costs and improve safety behavior.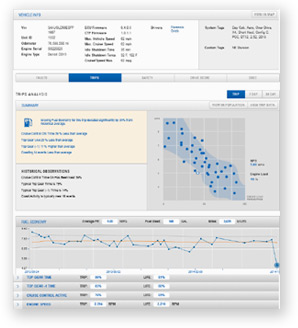 The Zonar ConnectTM tablet enhances Virtual Technician for a full suite of solutions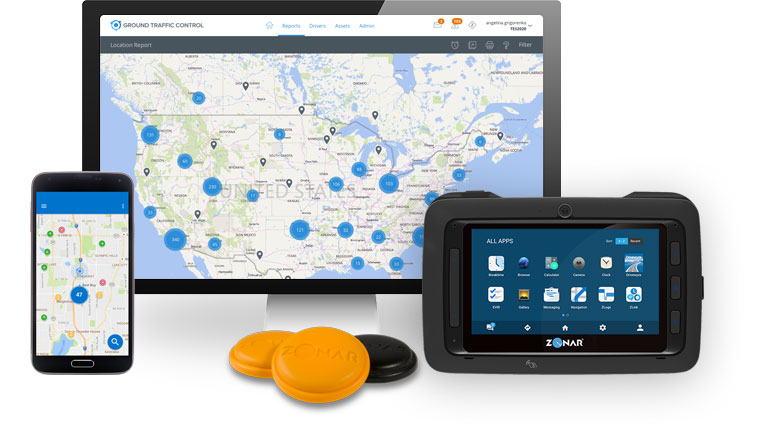 Zonar LogsTM
: ELD Self-Certified Hours of Service -
View More
EVIR®
: Patented Electronic Vehicle Inspection Reporting -
View More
Zonar FormsTM
: Two-way electronic forms messaging with e-signature capture -
View More
ZFuelTM
: High-density fleet data rewards best practices that save fuel -
View More
Ground Traffic Control®
: Smart fleet management with real time data -
View More
Undisputed Smart Fleet Leadership
In 2010, Zonar began working with DTNA—the world's largest truck manufacturer— to develop the Virtual Technician diagnostic system engineered into Detroit Diesel engines. Zonar's technology is now used in more than 200,000+ Daimler trucks. A concept born out of airline flight data recorders, Virtual Technician records critical vehicle performance data immediately before, during and after a fault occurs, giving Detroit engineers the most relevant information to interpret your fault codes. Within minutes you'll have a preliminary diagnosis, expert recommendations and directions to nearby service locations with the available parts, if needed.
How Virtual Technician Works
Fault Occurs
The Virtual Technician hardware detects engine fault codes
Alert Sent
You receive an email report including a diagnosis and recommended course of action
Data Transmitted
A report of the issue is automatically sent to the Detroit Customer Support Center
Fault Resolution
If the fault code requires immediate attention, our engineers will direct you to the closest service outlet with the required parts in stock
Expert Analysis
Detroit Customer Support engineers investigate severe situations and identify solutions
In theory, it's a straight-forward idea: if there is a problem on the truck, a fault code goes off. Yet, with Virtual Technician onboard, that is where the magic begins. Zonar technology captures a snapshot of the data right before and after the fault occurred, and electronically alerts Daimler technicians, who—within minutes—accurately identify the problem, determine the immediacy required of the repair, and what corrective action is needed. And, because of the GPS, the trucker will be guided to the closest warranty center that has parts, giving the dealer time to ready a bay. That's the world-class service you deserve.
With Virtual Technician you will:
Save money by servicing vehicles only when needed
Discover engine issues before they cause downtime
Locate convenient service centers with available parts
Trust swift analysis from experienced technicians
Activate/Renew Virtual Technician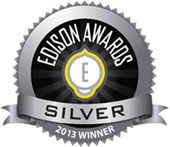 Virtual Technician
2013 Silver Award winner in the Applied Technologies & Smart Systems category at the annual Edison Awards
What are Virtual Technician customers saying?

Watch and see why Texas-based Tex-Mix Concrete relies on Detroit Virtual Technician equipped Freightliner trucks to get the job done.
WATCH VIDEO

US Foods has approximately 12,000 vehicles in its fleet. Detroit Virtual Technician keeps the fleet up and running by allowing the company to pinpoint specifically what's wrong and address it right then and there.
WATCH VIDEO
Some words from Leadership
This is a relationship in which the whole is greater than the sum of its parts. The drivers and fleet managers will all benefit from combining the big data analytics and rapid technology development Zonar offers with the depth of knowledge, precision and expertise in vehicle engineering DTNA brings. It is an honor to be selected as a technology partner to the world's best vehicle manufacturer, aligning their philosophy of 'the best or nothing.
Brett Brinton, Co-founder and Strategic Advisor, Zonar
There's a significant opportunity to gain important insights through connectivity to ultimately provide a more dynamic customer experience. Our partnership with Zonar ultimately strengthens our telematics capabilities.
Matthew Pfaffenbach, Director of Telematics, Daimler Trucks North America