Zonar SightIQ™
Re-envision how you see your fleet.
Access
24/7 production calculations
Know
equipment health and status
Uncover
site efficiencies & savings
Bye-bye clipboard. Hello real-time data.
Ditch the clipboard and stopwatch for one comprehensive, continuous data stream from your assets, across sites. Look inside vehicles of different makes, models, years and machine types, on one online platform.
Jobsite, worksite, construction site, minesite—make timely, data-based decisions to work your fleet assets at their full potential.
Turn cross-site asset data into customized, actionable insights.
Make informed changes based on KPIs such as cycle time, crusher volume and load counts by the hour.
Track diagnostics, performance and trending data insights to understand what needs attention.
Lower your cost per ton with real-time automatic production studies.
Boost uptime and efficiency while driving down cost of materials and repairs.
Prevent unexpected breakdowns and downtime by keeping assets healthier.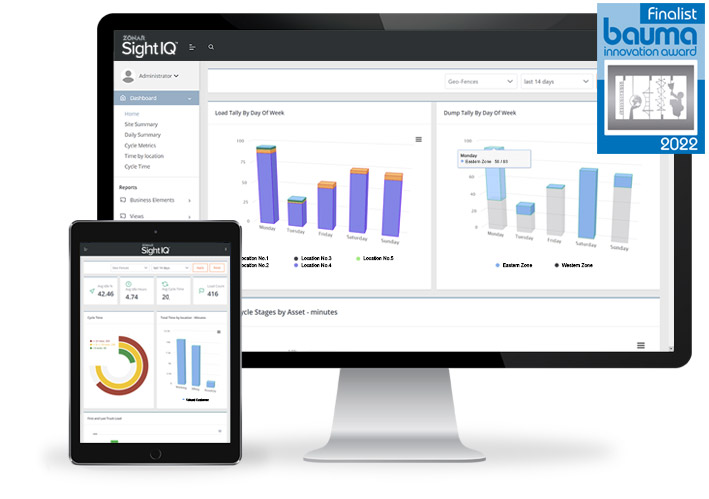 Open visibility across manufacturers.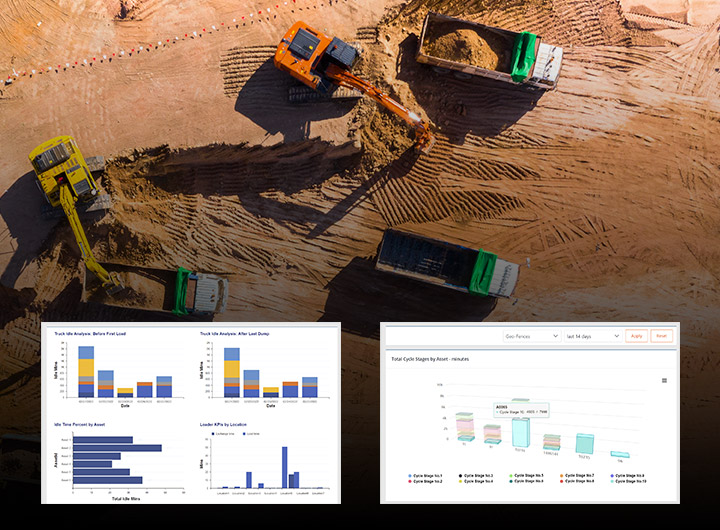 Open visibility across manufacturers.
Per ISO standards (AEMP 2.0), Zonar SightIQ Predict collects and decodes proprietary ECM data across major manufacturers, including Caterpillar, Komatsu, John Deere and Hitachi. Then we translate that data into actionable insights and predictive diagnostics you can use.
We do the digging to build a complete view of your assets and their health. You put the data to work.
And every location.
One site or many. A few assets or thousands. Use Zonar SightIQ Optimize to consolidate site data into real-time information, regardless of location.
Compare data by site, multiple locations or across your fleet. And grant select personnel such as foremen access to data, so they can also streamline site processes and enhance efficiencies at their location.
Protect asset health—and your bottom line.
Assets that break or wear out cost big, especially if they're critical to the job at hand. Reduce the cost of unexpected repairs, replacement parts and downtime with a more data-based, proactive approach to keeping them in peak operating condition.
SightIQ Predict shows an insider's view of your asset's health. Detect equipment faults before operators do. Predict downstream faults. Order parts ahead of time and schedule repairs when it's convenient. The more problems you prevent, the more your bottom line will thank you.
Stream data from older assets, too.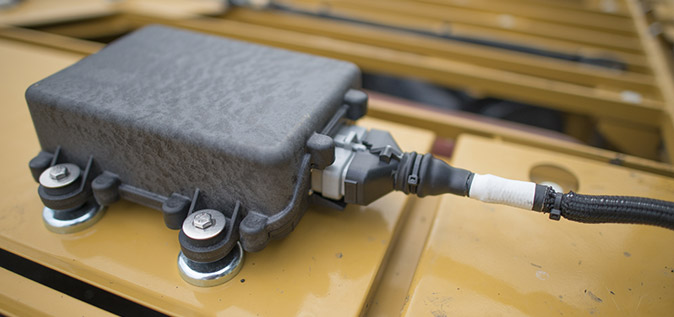 Stream data from older assets, too.
Gathering data only from newer assets with factory installed ECMs doesn't build a complete picture of your operation. Equip older assets with a Zonar V4™ or V4R™ telematics control unit (TCU) to collect comparable data from them, too.
Manage new and old assets with the same data stream. Know how they're running to determine how to make the most of each.