Zonar MobileCommand™
Unify every driver tool with a single app. &nbsp &nbsp &nbsp &nbsp &nbsp &nbsp
Centralize
key apps for fewer steps
Modernize
the interface with your TMS
Open
communications with drivers
Empower
drivers to plan their best routes
Use one interface instead of many.
Professional drivers need numerous professional mobile tools. Now, provide them with a single access point to use every tool they need, for every essential task—in a single, integrated driver workflow app. Inside the cab and out.
Access every essential driver tool with one app, one interface and one set of credentials.
Enhance job satisfaction and reduce frustration for higher rates of driver retention.
Integrate EVIR® inspection reports for streamlined maintenance workflows.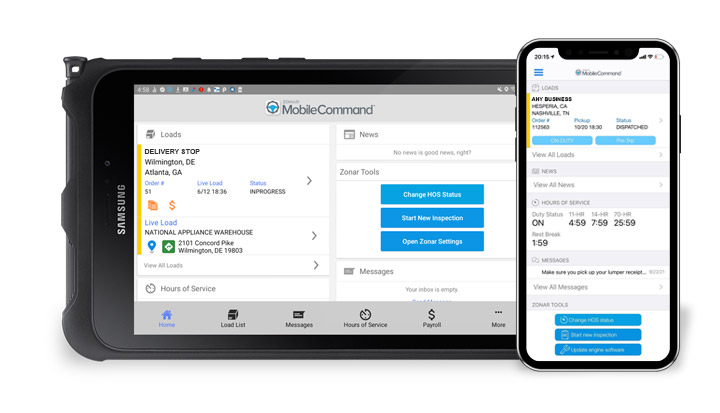 Modernize the interface with your TMS.
Simplify the backend so driver managers can make changes on the fly, and drivers automatically receive those changes in real time. Fewer steps. Less admin. An easier, more efficient interface for everyone involved.
Zonar MobileCommand, powered by Eleos, is independent of any existing TMS and integrates with the most common systems.
Centralize top-priority tools and information.
Customize the dashboard for easy access to what matters most. Put it all front and center, on a single dashboard, tailored to your operation.
Put key tools and information at drivers' fingertips.
More closely connect drivers and dispatch with real-time, centralized messaging.
Keep drivers informed with news, events, training and key documents, even when they're on the road.
Automate trip management.
Driver managers share stops and load assignments with drivers. Then, drivers adjust the routes based on available hours, weather, timing and other factors to plan the best route for them.
Key features
Integrates with most popular TMS
One interface and set of credentials to use for every tool
Customizable dashboard tailored to your fleet
HoS and EVIR® integration
Dynamic forms with document scanning
Voice-guided, truck-safe, turn-by-turn navigation
Two-way driver and dispatch messaging
Customizable workflows with support for offline operation
DocumentHub, news, media library and driver training
Intelligent locking to prevent distracted driving
Available on iOS and Android devices
24/7/365 U.S.-based Customer Support
Reduce trip delays and HoS violations.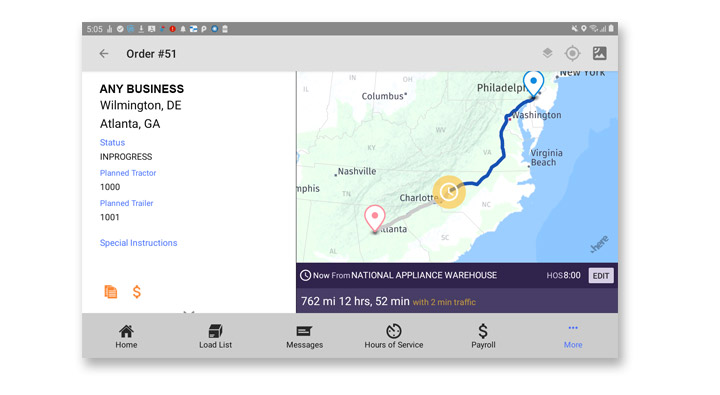 Reduce trip delays and HoS violations.
Put pre-planning and navigation in drivers' hands so they can decide how to get there most efficiently and safely, based on their location, destination and hour availability. With voice-guided, turn-by-turn navigation built for commercial trucks, drivers reach their destination with fewer delays.
Integration with HoS records to enable drivers to track their hours using the same interface as their other driver tools. And, they can pre-plan their breaks at specific locations along the way to avoid going over HoS limits.
Manage more efficiently from the back-end.
Hand driver managers a simpler, more straightforward way to manage their fleet. Provide a more flexible platform for overseeing operations. And open real-time lines of communication with drivers.
Make and instantly send changes on the fly to every driver—or a single, specific driver.
Edit driver app screens and layouts for optimal efficiency based on your operation's processes.
Customize a media library to keep drivers informed and up to date with the latest training.
Make documents easily accessible so drivers have ready access to the latest information and policies.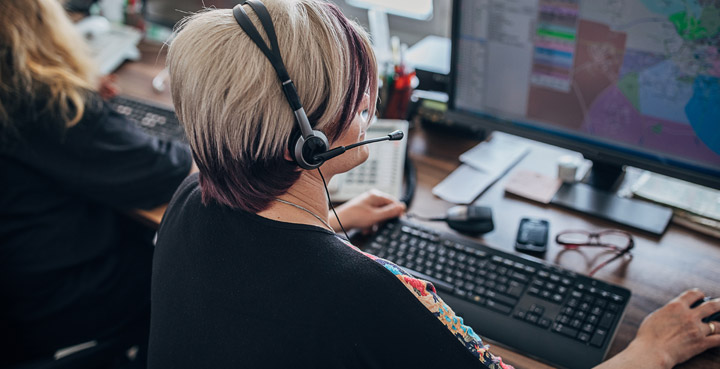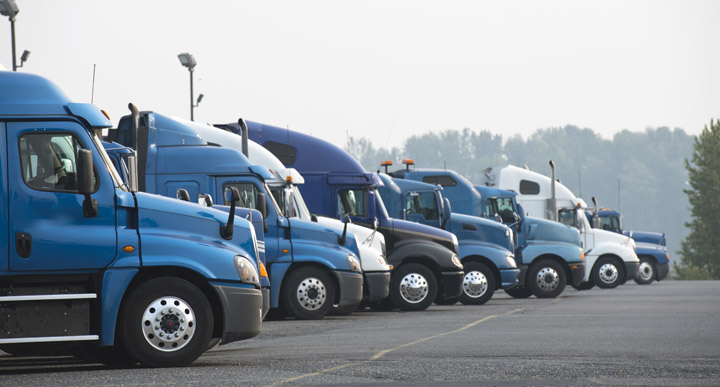 Trust a proven solution.
Increase your operation's built-in level of efficiency using the same proven solution that some of the industry's biggest players already trust. Eleos, which powers MobileCommand, is used by some of the largest professional trucking fleets in North America, delivering a comprehensive, modern driver workflow.
They already rely on this technology. Why not learn more?