Zonar and Penske, keeping your fleet moving.
A partnership designed to outperform expectations.
The name Penske is synonymous with unmatched full-service leasing and maintenance solutions, reliability and innovation. The name Zonar is synonymous with industry-leading fleet technology, including deep vehicle data.
For your fleet to run at its finest, each vehicle needs to be at its best, including the temporary ones. Through our partnership, renting or leasing Penske vehicles outfitted with Zonar technology can turn your fleet into an efficient, high-performing machine.
Penske vehicles equipped with a Zonar telematics control unit (TCU) pull rich diagnostic data directly from the vehicle and deliver it to Penske professionals, who use that information to keep each vehicle in top condition through better maintenance.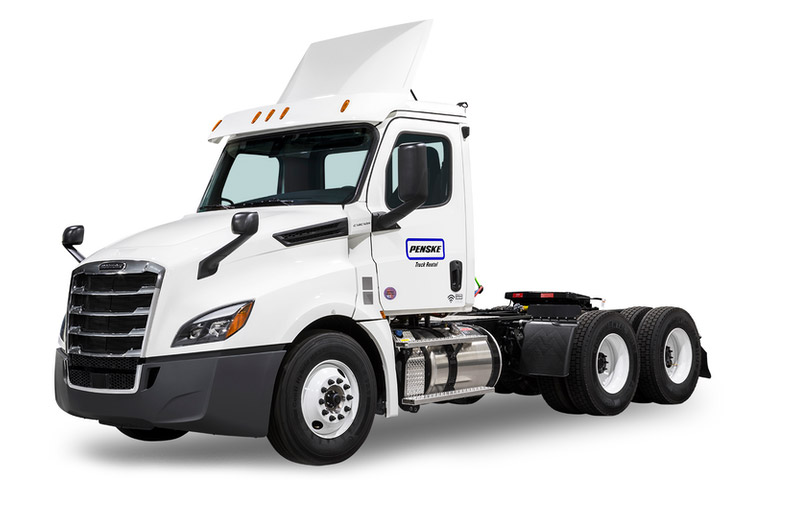 Penske professionals put Zonar telematics data to good use.

Diagnose and prioritize problems in near real time before they become critical.

Streamline processing repairs for defects found during inspections.

Reduce your amount of administrative work for accurate IFTA reporting.
Penske customers who use our smart fleet management solutions can choose to share vehicle data with Penske to enhance overall fleet efficiency. And your Penske rental vehicles' data can be incorporated into your own fleet management system for a comprehensive view of vehicle health and performance.
Maximize drivetime with remote diagnostics.
Protect vehicles, drivers and cargo by diagnosing and addressing problems before they surprise you with unplanned downtime. The Penske 24/7 Roadside Assistance team uses the near real-time diagnostic data pulled from Zonar TCUs to identify and prioritize issues. More insight for them, more uptime for you.
Request repairs for defects found during inspections.
We've integrated our electronic verified inspection reporting (EVIR®) system through Penske's maintenance database to streamline defect identification and resolution. Using EVIR to conduct pre- and post-trip inspections uncover issues before they sideline your vehicle or incur a CSA violation. When defects are found, repair requests can automatically be sent from our EVIR system to Penske's maintenance system.
Through this integration, Penske professionals:
prioritize critical issues and defects
complete necessary repairs
clear defects in near real time
Once the defects are resolved, the information automatically updates in your inspection records in Ground Traffic Control®. Faster identification, faster resolution, less paperwork to shuffle. Plus, peace of mind knowing your Penske vehicles are well maintained and less vulnerable to CSA violations.
Fix faults caught by sensors.
Penske monitors the health of its vehicles and equipment 24/7. When the Zonar TCU detects a fault code, Penske technicians quickly diagnose and resolve it.

Roadside emergency, prevented
Fix defects found during inspections.
Unsecured loads and broken taillights don't trigger diagnostic faults. Instead, drivers catch them during inspections using our EVIR system and send Penske a repair request.

CSA violation, avoided.
Reduce required capital outlay.
Use the Zonar TCU that's already on the Penske vehicle for your own purposes.
Take advantage of leading fleet technology, but with one less box to buy. Run your entire fleet, including Penske's vehicles and yours—even if your fleet is a mix of makes and models—using one smart fleet management solution for a cohesive, efficient view of operations.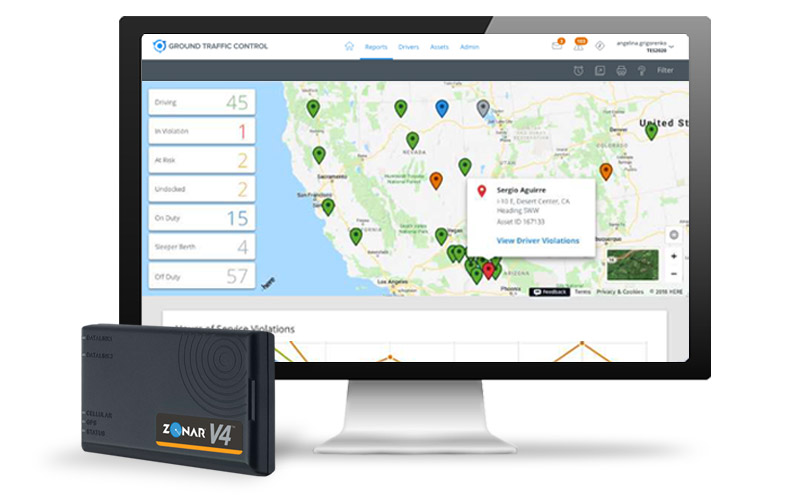 Streamline IFTA fuel tax data gathering.
Complying with the International Fuel Tax Agreement (IFTA) requires gathering detailed data—a hefty task made easy by this partnership. As part of your required fuel and distance reporting, you can automatically transmit to Penske the mileage and trip report data pulled from your Zonar-equipped Penske vehicles to streamline the process without sacrificing accuracy. If you lease from Penske, you have the option of requesting that they maintain the trip and mileage data for you.
Bottom line: We deliver the data, and Penske keeps vehicles running at their best for you.
Questions? We're here with answers. Let's talk.