Zonar Z Pass®
Track student ridership safely and securely.
Record
time, date & location of each entrance & exit
Increase
child safety in case of emergency
Optimize
routes, drivers & bus utilization
Automate
Medicaid reimbursement reporting
Turn insight into security and optimization.
Enhance student rider safety with instant, online insight into your fleet's ridership. Know when and where riders get on and off. Securely access data online, anytime, to protect those on board and make the most of your fleet.
Safeguard riders by knowing who's on which bus, and where, at any moment.
Help search for missing children by quickly identifying when and where a rider got on or off.
Quickly and accurately help parents who are looking for their child's bus.
Analyze historical ridership data by bus to optimize routes and stops.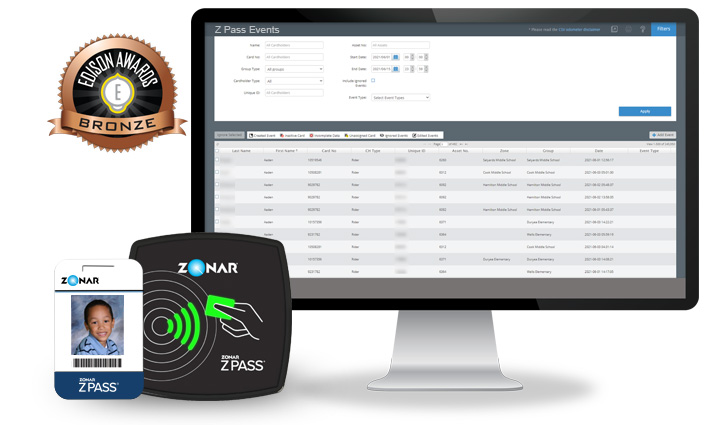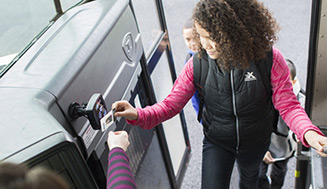 Riders scan a passive RFID card to the Z Pass reader inside the bus door as they board and exit.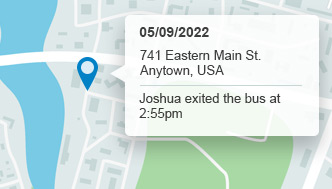 Z Pass captures the date, time and location of each scan. Then transmits it to a secure database.
Support safety strategies with secure visibility.
Support safety with secure visibility.
Safeguard riders with real-time, online visibility into who's on board which bus, where and when. Each RFID card is always—and only—associated to a unique identification number. No personal student information is captured or stored.
See the dates, times and locations each rider boards and exits. If needed, work with emergency personnel when they need that information ASAP.
Expand safety strategies with seamless integrations.
Z Pass creates a foundation of data to further safeguard student riders. The ridership data it collects informs other solutions to safeguard student riders and keep parents in the loop.
Prevent wrong bus, wrong stop incidents.
Equip drivers with Zonar Verify™. As students scan their RFID card, drivers reference Verify's stop-by-stop manifest on their tablet to visually confirm right student, right bus, right stop.
Give parents peace of mind.
Empower parents and guardians with the Zonar MyView™ mobile app to track their child's bus on their own. And see when and where their child boarded or exited.
Key features
RFID reader
Passive RFID cards
Immediate data transmission
Web-based reporting
Secure ridership reporting
Historical data by bus
Simple mounting system
Low-power sleep mode
Edison Award Winner
24/7/365, U.S.-based technical support from Zonar Customer Success
Easily maximize Medicaid reimbursement.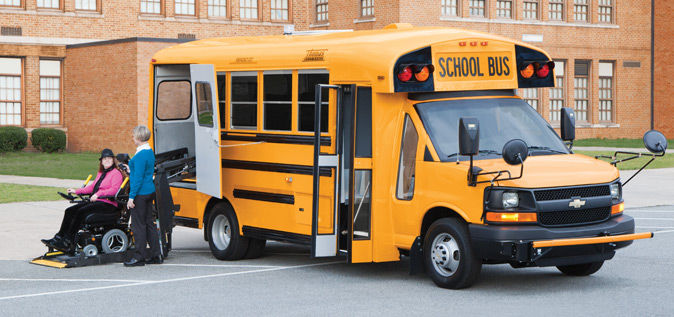 Easily maximize Medicaid reimbursement.
Increase fleet revenue while reducing your risk of an audit. Use Z Pass to digitally pull and submit data for Medicaid reimbursement in a fraction of the time it takes for manual reporting. Less risk, faster reporting, more accurate reimbursement.
Two districts share their stories.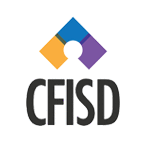 Cypress-Fairbanks Independent School District
One of the largest public school districts in the U.S. uses Zonar Z Pass and Zonar Verify to safeguard 80,000 daily student riders.
Because of our district's size, they knew we needed to do something to identify where these students were and that we were putting them on where they needed to get on and off where they needed to get off. Brenda Renken, Transportation Systems and Technical Analyst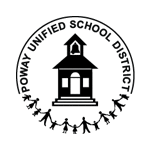 Poway Unified School District
This transportation department uses Zonar Z Pass and Zonar MyView to optimize routes, digitally track ridership and communicate with parents.
It's not just about our paid ridership. We also want to know which kids are riding which days of the week to improve our routing plans and ultimately have greater efficiency on less bduses on different days of the week. Tim Purvis, Director of Transportation