Thomas Built Buses® Proud OEM Partner

Zonar® technology is now standard on Saf-T-Liner® and Minotour models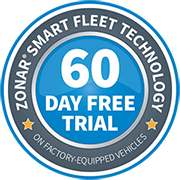 Activate a free trial on your factory-equipped Thomas Built Bus today
Track every mile in real-time
With Zonar's powerful telematics control unit already on board, your Thomas Built Bus is equipped to provide insightful vehicle data to manage fleet efficiency, increase safety and maximize uptime. Track the location, speed and fuel consumption of your bus. Get a direct line to your Cummins or Detroit engine with seamless remote diagnostics services. Monitor driver performance and deliver state-of-the-art, in-cab training. Gain access to instantaneous rider reporting, so you know when each student enters and exits the bus.
Simply put, you'll be able to manage your fleet better than ever before.
Activate your factory-equipped Zonar telematics control unit to experience firsthand the Zonar + Thomas Built Buses technology advantage and aftermarket options with our exclusive 60-day free pilot. Contact a Zonar specialist to get started today.
Buses that miss less school
Maximizing vehicle uptime is critical to cost containment. With Zonar's patented Electronic Verified Inspection Reporting (EVIR) system and direct access to remote engine diagnostics, you'll have an insider's view of potential issues before they become serious. Automate preventative maintenance scheduling and integrate with third-party maintenance systems so you can manage shop resources and personnel more effectively to reduce costs and maximize uptime.
The power of possibility
Whichever engine you choose, you can now maximize your fleet's performance with the ability to decode fault events, maximize uptime and proactively manage maintenance costs. It's your choice. Opt in and turn on your remote diagnostics service today.
Detroit™ Connect Virtual Technician℠ Coming soon on Detroit DD5™ and DD8™ Engines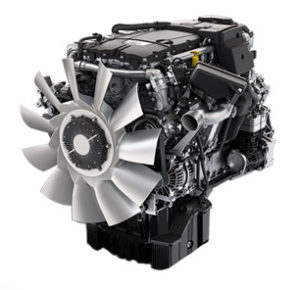 Virtual Technician helps fleet's make informed service decisions within minutes of an engine or aftertreatment fault event by not only notifying fleet managers that a fault code has been triggered, but also by diagnosing the root cause of the code, recommending a solution and helping source the parts needed for repair. The magic? Virtual Technician records critical vehicle performance data immediately—before, during and after—a fault occurs, giving Detroit engineers the most relevant information to interpret fault codes—and provide expert recommendations. Discover engine issues quickly, avoid costly downtime and locate nearby service when critical repairs are needed.
Cummins Connected Diagnostics™ Available on Cummins Engines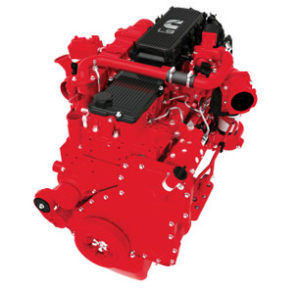 The unique analytics data sent by Cummins Connected Diagnostics is more valuable than a simple lamp on the dash and more complete than raw data pulled from the electronic engine system. It identifies and prioritizes the fault codes, determines the probable cause of the fault, reports this information to fleet management through preferred communication method: email,  mobile app or online portal. And with Cummins Connected Advisor™, receive expert, in-depth analysis, recommendations and reporting from Cummins diagnostics technicians—straight to your email inbox. Facilitate repairs, minimize costly downtime and protect the overall health of your vehicle.

Thomas Built Buses® with Zonar
Thomas Built Buses is pleased to announce that the Zonar® telematics system is now standard equipment on Saf-T-Liner® and Minotour models.
Keep your eyes on the road
You'll be able to follow every Saf-T-Liner® and Minotour model in your fleet remotely with Ground Traffic Control™, our web-based data management software. Customize the system for a variety of real-time alerts that monitor driver behaviors like speeding, excessive idling, hard acceleration, braking, cornering and out-of-route miles. Keep track of dozens of bus functions, including seat belt use, door opening and closing, wheelchair-lift activation, stop-arm operation and the parking brake. This robust system not only puts you in control of your buses, it will give you greater peace of mind.
Some words from Leadership
The integration of Zonar as standard on all of our school buses is one more example of the Thomas Built Buses commitment to innovation. We are proud to offer our customers best-in-class vehicles made smarter by the most comprehensive telematics system available.
Tracy Mack-Askew, Vice President of Engineering, Thomas Built Buses
Zonar telematics equips vehicles with turnkey solutions for adhering to strict safety and compliance regulations. Along with making every Thomas Built Buses vehicle safer, Zonar will simplify workloads, improve processes and lower the overall cost of ownership for all vehicles.
William Brinton, Co-founder, Zonar