Resources and support, on the house.
Other providers claim to care. We show it, no charge.
Every fleet has one thing in common: the need for a provider that's invested in their success. You need someone to call day or night if you have a problem. You need access to a team of safety and compliance experts who'll work with you to tick the right regulatory boxes. You need devices that work as expected. You'd also probably appreciate easy-to-access documentation, training, educational resources, an online store for small items and a community to share knowledge. We provide it all—no charge.
Call for U.S.-based, one-on-one support, 24/7/365.
Most providers answer the phone during normal business hours only. Your fleet is more important to us than that. Zonar Customer Success has one passion—you. Our support professionals are more than problem solvers; they're your advocate. Every professional regularly completes comprehensive, ongoing training to understand the products and the industries we serve, including yours.
U.S.-based professionals
Our support staff is located in the U.S. and is equipped to understand and support you.
Round-the-clock phone support
If you need help, call us any time of any day. Hold times are only about 4 minutes.
Email and chat, too
Email us, and expect a response (with resolution) within 2 business days. Chat online for a solution within 4 hours.
A product is only as good as the people who support it. We have the most dedicated, caring, passionate support staff of any organization in the industry. Bobby Smith - Director of Customer Support
Every self-support toolkit should be this full.
Some providers hand you their tech and call it a day. We're always here to help, but we also set you up to be self-sufficient. Access our Zonar Support online portal for our complimentary suite of tools to get started, keep learning and problem solve.
Welcome Kit
Training and resources
Developer documentation
User manuals
Installation guides
Training videos
Release notes
Zonar Glossary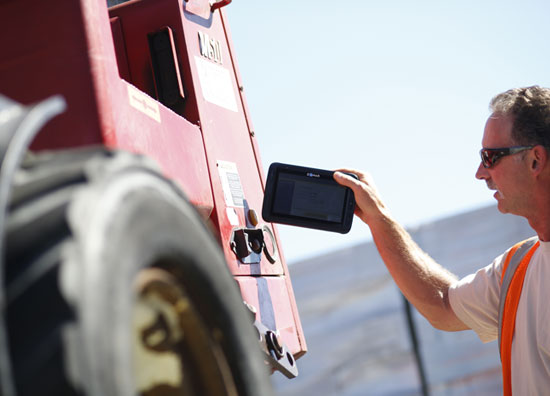 Lean on our team of safety and compliance experts.
Instead of trying to navigate complex state and federal regulations yourself, work with our in-house team of dedicated safety and compliance experts. We know the ins and outs that govern transit, freight, vocational and pupil fleets. Combined, our team has more than 70 years of experience, and they're available to all Zonar customers.
Stay compliant.
Ensure your fleet adheres to all applicable rules and regulations.
Prepare for changes.
Adapt to the next wave of changes and stay competitive.
Operate safely.
Protect your company, your workforce and the public.
When you order Zonar GPS technologies and associated equipment, our two U.S.-based Direct Order Fulfillment centers own the entire process of fulfilling your order. We customize the devices per your specifications, then pack and ship them your way.
Multiple checkpoints ensure your order is accurate and properly configured. If something's not right, we fix it. This dedication to quality is part of our service. You don't even need to request it.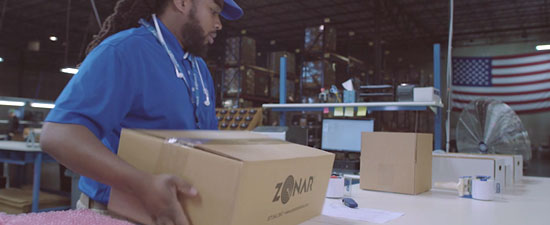 5 working days
Time to process configurable items per Service Level Agreement
1.26 days
Average time it actually takes to process configurable items
24 hours
Average time to process most returned materials
Multiple quality checkpoints
Throughout the process to ensure quality and accuracy
Need it quickly? We do 3-day shipping.
Having one order fulfillment center strategically located on each coast means we can offer 3-day shipping to anywhere in the continental U.S.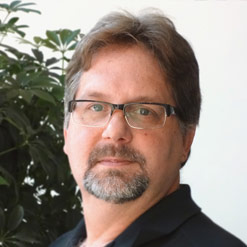 Each team member is looking to improve every type of outcome. This team lives the Zonar values, especially making customers successful, making a difference, improving every day and valuing people. Doug Sheets - Director of Order Fulfillment
More resources to make the most of your time.
One idea can spark a change that makes your fleet more efficient and effective. Your time is valuable, so we research the latest trends and innovative ideas so you can spend less time staying in the know. And, to help you make the most of your time, our online store is always open to find what you need, faster.
Easy online shopping
Find small but necessary items such as cables, cards and pieces of hardware.
Learn more
Information in your inbox
Our quarterly newsletter contains new learning resources, partner information and industry news.
Online library of resources
Stay on top of industry trends, and find webinars, articles, infographics and white papers.
Learn more