Zonar's report findings indicate the need for safety improvements industry wide, despite advancements in commercial trucking technology and safety precautions.
Zonar report findings indicate the need for safety improvements industry wide, despite advancements in commercial trucking technology and safety precautions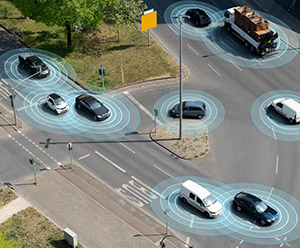 SEATTLE, Wash. - October 14, 2021 - Zonar, the leading provider of smart fleet solutions, released its "Road Safety Consumer Sentiment Survey" revealing that nearly two thirds of American licensed drivers (65%) feel safe while driving on the highway alongside commercial trucks, according to a survey, commissioned by Zonar and conducted online by The Harris Poll among over 1,800 U.S. licensed drivers.
Despite advancements in technology and a majority of driver's projected comfortability sharing the roadway, the findings still indicate that there's significant room for improvement industry wide to make roads safer for all drivers.
Key findings from Zonar's inaugural Road Safety Consumer Sentiment Survey include:
Truck drivers and fleet managers need to implement preventative measures through proper electronic pre- and post-trip inspections. Sixty-five percent of American licensed drivers agree to feeling safe driving on the highway with commercial trucks. Electronic Driver Vehicle Inspection Reports are helping fleets ensure inspections take place and alert drivers of vehicle defects to help truck drivers operate safely every day.
Proactive technology can save lives and money. Seventy-five percent of American drivers agree that the commercial trucking industry follows safe driving practice. While technology cannot prevent every accident, in-cab coaching solutions are helping drivers take corrective action, when necessary, while capturing data and video footage in real time.
The trucking industry needs to improve consumer perception. In a somewhat concerning finding, Twenty-five percent of American drivers do not agree that commercial truckers drive responsibly. While truckers follow many safe driving guidelines, regulations, and compliance rules, perception is what matters to ensure drivers are safer – and feel safer. Partnerships, such as Law Enforcement Advisory Board (LEAB), can help educate fleets and the public on effective safety programs.
Predictive maintenance platforms and federal mandates are helping fleets monitor fleet health and drive safer. Seventy-three percent of American drivers strongly agree or agree that the commercial trucking industry does everything it can to keep them safe while on the road with commercial trucks. The U.S. and Canadian Electronic Logging Devices Mandates are helping to create a safer work environment for drivers.
Commercial trucks today have sensors tracking more data than anyone would imagine. Sixty-eight percent of American drivers agree that commercial trucks are some of the most technologically advanced vehicles on the road. Technology is improving fleet pain points, such as tracking vehicle uptime, tracking driver trip performance data, and logging fault codes.
"We're pleased to share these findings in hope that our data can inform and enlighten drivers nationwide of the rolling data centers that are integral in transporting goods – and encourage every driver, professional or not, to appreciate the power of technology and innovation in making our roads safer nationwide," said Fred Fakkema, vice president, safety & compliance, Zonar.
About The Survey This survey was conducted online within the United States by The Harris Poll on behalf of Zonar from May 24-26, 2021, among 2,074 U.S. adults ages 18 and older, of whom 1,806 are licensed drivers. This online survey is not based on a probability sample and therefore no estimate of theoretical sampling error can be calculated. For complete survey methodology, including weighting variables and subgroup sample sizes, please contact info@zonarsystems.com.
About Zonar Founded in 2001, Zonar has pioneered smart fleet management solutions throughout vocational, pupil, mass transit and commercial trucking industries. Zonar's mission is to enhance the safety, performance, and success of our customers by transforming the delivery of innovative insights for commercial fleets around the world. Zonar achieves this by helping fleets of all sizes maximize the use of their assets with solutions dedicated to improving compliance, efficiency, maintenance, ridership visibility, safety, and tracking. Cloud-based services with open APIs drive Zonar's smart fleet solutions by making it easy for fleet owners and managers to stay connected to their fleets and drivers and operators to dispatch. Headquartered in Seattle and majority-owned by technology company Continental, Zonar also has a Technology Development Center in downtown Seattle, a regional office in Cincinnati, and a distribution center outside of Atlanta.