Zonar University's online training portal is part of Zonar's award-winning customer success program. Zonar University is designed to educate Zonar end users.
New customizable learning system enhances customer training experience across product categories
Seattle - September 1, 2021 - Zonar, the leader in smart fleet technology, today announced Zonar University, a new, scalable online learning management system (LMS), to expand customer training. Zonar University's online training portal is part of Zonar's award-winning customer success program. Zonar University is designed to educate Zonar end users on the company's core product lines, latest product introductions, enhancements and best practices in using Zonar solutions.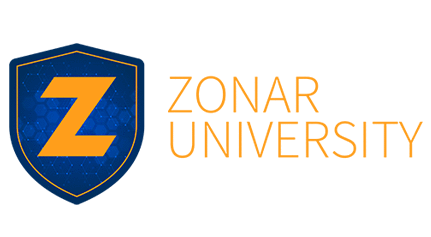 With Zonar University, customers' drivers and operators can quickly get up-to-speed on the Zonar solutions that aid them in daily processes, including proper pre- and post- trip inspections, hours of service management, and tablet use for student transportation. In addition, by flattening the learning curve on how to use Zonar solutions for drivers and operators and the companies they work for, all parties can focus more on their daily tasks and less time figuring out how to use their systems, particularly if they are a new hire.
"We've created an end-to-end self-service digital ecosystem with the aim to make it easier for our customers to optimize their fleet management initiatives and do business with Zonar," said Matt Deichman, senior vice president of customer success and IT at Zonar. "Zonar University will equip Zonar users with the knowledge and key information on our latest product innovations and core products to help get the job done right the first time."
At Zonar University, customers can browse an online catalog of training modules specific to their needs, access on-demand training and self-help videos and review training history. The platform provides users with more visibility into the breadth of Zonar's training resources and control of their individual training journey.
On the Zonar University LMS, customers can:
Navigate by product or solution through an intuitive user experience
Access an expanded library of on-demand content
Earn product certifications
Log on to an ever-growing library of Zonar backed content
About Zonar Founded in 2001, Zonar has pioneered smart fleet management solutions throughout vocational, pupil, mass transit and commercial trucking industries. Zonar's mission is to enhance the safety, performance, and success of our customers by transforming the delivery of innovative insights for commercial fleets around the world. Zonar achieves this by helping fleets of all sizes maximize the use of their assets with solutions dedicated to improving compliance, efficiency, maintenance, ridership visibility, safety, and tracking. Cloud-based services with open APIs drive Zonar's smart fleet solutions by making it easy for fleet owners and managers to stay connected to their fleets and drivers and operators to dispatch. Headquartered in Seattle and majority-owned by technology company Continental, Zonar also has a Technology Development Center in downtown Seattle, a regional office in Cincinnati, and a distribution center outside of Atlanta.