Zonar adds Wayne Deno as its new vice president of freight and over the road to accelerate the company's expertise and growth in the commercial trucking and freight industries.
New executive brings more than two decades of transportation and logistics industry leadership and expertise
Seattle - September 15, 2021 - Zonar, the leader in smart fleet technology, adds Wayne Deno as its new vice president of freight and over the road to accelerate the company's expertise and growth in the commercial trucking and freight industries. A logistics and transportation professional with more than 25 years of experience, Deno brings executive perspective from both the supplier, financial and operational sides of the industry.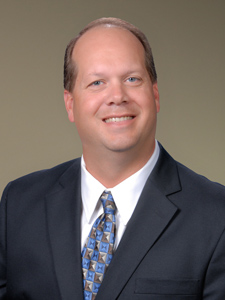 Wayne Deno, Vice President, Freight & Over the Road, Zonar
"We're excited to welcome Wayne to our team as we continue to expand our offerings to customers in the commercial trucking industry," said Michael Gould, chief operating officer at Zonar. "He brings an unparalleled point-of-view into how transportation executives expect to drive profitability across their operations – including how they partner and collaborate with vendors to maintain an edge on their competitors. As a supplier ourselves, this knowledge will be instrumental in expanding how we approach, engage and uphold the highest customer service in the industry."
Deno's experience comes from both working at large and small transportation companies and working for a supplier in the transportation industry. Gaining experience from these roles has helped him to understand many different aspects of the transportation industry. Deno started his career and spent more than 17 years at Celadon, learning all aspects of a large transportation company. Gaining experience in a range of accounting and finance disciplines and working his way up from driver payroll clerk to vice president and treasurer, Deno eventually took an opportunity to lead as vice president on the operations side of the business.
Following his time at Celadon, Deno worked with small transportation companies in the telematics industry, expanding his knowledge to include brokerage, factoring, and drayage as well as advancements in in-cab driver software for electronic logs, vehicle inspections and forms-based messaging. Deno received an accounting degree from Ball State University.
Zonar welcomes Deno to its leadership team amid another year of strong momentum. Zonar is the recipient of several technology and business industry awards highlighting the company's innovative technologies and commitment to its customer-first culture, including a Gold Stevie® Award in the 2021 American Business Awards, the Business Intelligence Group's 2021 Excellence in Customer Service awards, the 2021 Artificial Intelligence Excellence awards and Business Intelligence Group's 2021 BIG Innovation Award.
For more information about Zonar, visit https://www.zonarsystems.com
About Zonar Founded in 2001, Zonar has pioneered smart fleet management solutions throughout vocational, pupil, mass transit and commercial trucking industries. Zonar's mission is to enhance the safety, performance, and success of our customers by transforming the delivery of innovative insights for commercial fleets around the world. Zonar achieves this by helping fleets of all sizes maximize the use of their assets with solutions dedicated to improving compliance, efficiency, maintenance, ridership visibility, safety and tracking. Cloud-based services with open APIs drive Zonar's smart fleet solutions by making it easy for fleet owners and managers to stay connected to their fleets and drivers and operators to dispatch. Headquartered in Seattle and part of the Continental family, Zonar also has a Technology Development Center in downtown Seattle, a regional office in Cincinnati, and a distribution center outside of Atlanta.