Zonar announced today that it's Electronic Logging Device (ELD) – Zonar Logs™ – successfully completed testing with the Federal Motor Carrier Safety Administration (FMCSA)…

Zonar's ELD completed FMCSA end-to-end Testing, is independently 3rd party validated and self certified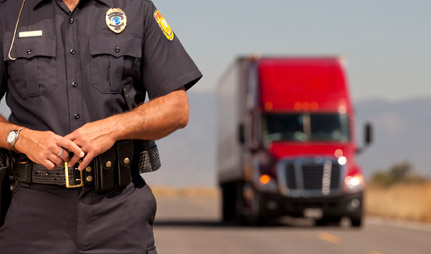 Seattle Wash. – December 12, 2017 - Zonar, the leader in smart fleet management technology, announced today that it's Electronic Logging Device (ELD) - Zonar Logs™ - successfully completed testing with the Federal Motor Carrier Safety Administration (FMCSA) to confirm data transfer to an authorized safety official's laptop. The successful test meets the ELD mandate requirement for drivers to be able to transmit log data electronically while roadside to FMCSA's ELD monitoring software (eRODS) that state and federal law enforcement will utilize when the mandate goes into effect on December 18, 2017.
Zonar Logs meets the FMCSA's requirements for electronic transfer for hour of service log data to law enforcement. Zonar's ELD was able to transfer eight days of electronic logs successfully to the roadside inspector while roadside, with the data populating automatically in our monitoring system.
The recent testing took place on December 5, 2017 where Zonar participated with the FMCSA on an ELD Data Transfer Demo Training exercise at the Dumfries, Virginia Motor Carrier Service Center (weigh station) located at (I-95) mile marker 154N. The purpose of the exercise was to test a carrier's capability, while in a controlled environment, to electronically transfer ELD data by way of telematics transfer via wireless web service to law enforcement.
"Zonar is ELD self-certified and third-party validated by industry veteran and former FMCSA administrator Annette Sandberg, and has successfully tested its ELD with FMCSA," said Fred Fakkema, vice president of compliance at Zonar. "With this end to end testing with federal regulators and a staff of compliance experts available, our customers and prospects can select our ELD solution with the utmost confidence."
About Zonar Founded in 2001, Zonar has pioneered smart fleet management solutions throughout vocational, pupil, mass transit and commercial trucking industries. Zonar helps fleets of all sizes maximize the use of their assets with solutions dedicated to improving compliance, efficiency, maintenance, ridership visibility, safety and tracking. Cloud-based services with open API's drive Zonar's smart fleet solutions by making it easy for fleet owners and managers to stay connected to their fleets and drivers and operators to dispatch. Headquartered in Seattle and majority-owned by technology company Continental, Zonar also has a Technology Development Center in downtown Seattle, a regional office in Cincinnati, and a distribution center outside of Atlanta. For more information about Zonar, go to www.zonarsystems.com
Our History
2001: Zonar established.
2002: Grows to 11 employees.
2003: EVIR® patent awarded; First Student becomes customer.
2004: Approximately 30 First Student sites installed.
2006: Filed for Ground Traffic Control® patent.
2007: HQ moves to current building.
2008: 50 million verified visual inspections conducted in U.S.
2009: 100th employee hired.
2010: Introduced Z Pass™; Zonar featured on NBC's Today Show.
2011: Partnership with Daimler.
2012: V3™ and 2020® released.
2013: Virtual Technician wins Edison Award.
2014: Exceeds 300,000 subscribers.
2015: Announces DTNA strategic investment.
2016: Announces Continental's majority investment
2016: Launches Connect™ next gen tablet and software ecosystem
2017: Integrates with ContiPressureCheck™ tire sensors
2017: Introduces Zonar Coach™ an in-cab driver coaching solution
2018: Frost & Sullivan Company of the Year
2018: Puget Sound Business Journal Best Places to Work
2018: Launches Zonar Verify™
2018: Zonar Reseller Program announced