Map your way from A to Buy-in.
Let's make your case for "Yes."
One thing never changes: getting buy-in for new fleet technology is a more substantial roadblock than finding funding. New tech means change, which is difficult to justify even in the best of times. The more uncertain the future, the less inclined decision makers are to green light new investments. Tackling the process alone will get you only so far. Work with a provider who understands your challenges beyond budget to build a case that's tough to deny.

Evaluate current fleet tech, needs and wants.

Research full scope of project and potential providers.

Collaborate with your potential provider.
Clear picture, clear path ahead.
1

Know where you are.

Understand your current setup to define what's needed for moving forward.
Identify current inefficiencies.
Define the project's true scope.
Propose solutions to fill the gaps.
Calculate your ROI.
Numbers are hard to argue. Ask your potential provider to calculate the projected ROI.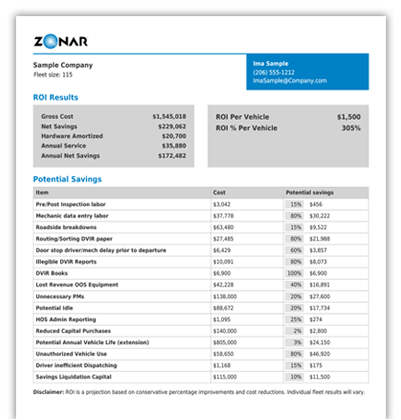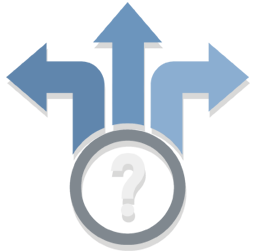 Can we verify that inspections are done properly? What about sanitizations?
Does our dashcam tech prevent accidents or just record them?
Can we see our fleet on one platform, even if it's mixed?
When I have a problem with my current technology, how easy is it to get support?
Which roadside citations cost the most and raise our CSA score?
How can we coach drivers and operators to perform more safely?
Do staff and drivers have the touchless technology necessary to stay safe?
How well are we tracking asset utilization and fuel usage, really?
Download our complimentary white paper for more information. Then contact us. Our specialists can help you uncover more considerations specific to your fleet.
3

Uncover unknown gaps.

Knowing your fleet is just a foundation for discovering what you need from the new tech. Ask other key roles and departments for their feedback about what works—and what doesn't. The earlier you open conversations with the right influential people, the smoother your path to getting their buy-in.

Talk to key roles for their insights.

Involve key decision makers early.

Quantify the need with clear metrics.*
* Refer to the same complimentary white paper for performance indicators that measure efficiency, including hours saved by reducing or eliminating manual processes. Include these metrics in the ROI calculation provided by your potential provider to demonstrate quantifiable benefits.
4

Narrow the list of potential providers.
As you scope the project, start reaching out to potential smart fleet management technology providers. A quality, leading provider who's worth your consideration will candidly answer every question.
Know what to ask.
Learn about the buying process.
Confirm the provider has solid partnerships and integrations.
Inquire/enquire about unique funding opportunities.
Look past the sale for care and support that lasts the length of the relationship.
Ask for references, records of financial solvency, case studies and renewal rates.
At the top of your list, put the provider who'll help determine must-haves and nice-to-haves, as well as uncover viable opportunities. Remember, you're here because your fleet needs new tech. And for that, you need decision makers to say "yes." The right provider will be in your corner to determine which technology answers the need and help get the necessary buy-in.
Select your Fleet Type
Zonar offers a variety of solutions to best suit your needs.