Zonar today announced a key addition to its executive team with the hiring of Tim Ammon as the new Vice President & General Manager of Passenger Services.
Organization receives accolades for its commitment to fostering a positive company culture and meaningful workplace values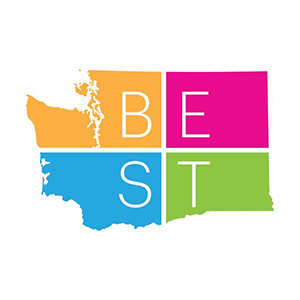 One of Washington's Best Workplaces in 2023 by the Puget Sound Business Journal
SEATTLE, Wash. – August 22, 2023 - Zonar, the leader in smart fleet technology, today announced it was recognized as one of Washington's Best Workplaces in 2023 for a fourth time by the Puget Sound Business Journal (PSBJ) among other businesses with more than 250 employees. Zonar ranked No. 11 this year. The award is based on an independent survey of employees across four size categories, who analyze their workplace on several criteria and satisfaction scores. Companies were celebrated during an in-person event ceremony at T-Mobile Park on August 17, 2023, at 5 p.m.
"This is a special achievement for our team as we continue to prioritize making Zonar a motivating and inclusive work environment for all. I am proud of how the Zonar team has cultivated an encouraging environment that fosters collaboration and career development across all levels and departments," said Paul Kemp, chief people officer at Zonar. "As we continually work to enhance the safety, performance, and success of our valued customers, we recognize that our remarkable workforce is what makes all that possible."
As the company continues to innovate across transportation verticals, employees expressed satisfaction in Zonar's "win as one" mentality, which gives employees pride in their teamwork. Another highlight is the value Zonar places on its ability to operate with a healthy level of work-life balance, providing opportunities to participate in wellness programs and continued education.
Zonar's success is an achievement owed to its committed employees, making it possible to develop top-tier fleet management solutions that aim to provide sustainable, diverse, and original safety technology and services across vocational, transit, freight, and pupil transportation. Zonar was previously named to PSBJ's list in 2021, 2020 and 2018.
So far in 2023, Zonar has been recognized as an industry leader for advancements in customer service, environmental sustainability, and innovative safety transportation technology. In 2022, the company also received accolades for its workplace culture in the 2022 Seattle Business Magazine Washington's Best Companies to Work For and the Women in Trucking Top Companies for Women to Work For in Transportation award programs among many others.
About Zonar
Founded in 2001, Zonar has pioneered smart mobility solutions throughout vocational, pupil, mass transit, and commercial trucking industries. The Zonar mission is to enhance the safety, performance, and success of our customers by transforming the delivery of innovative insights for commercial fleets around the world. Zonar achieves this by helping fleets of all sizes maximize the use of their assets with solutions dedicated to improving compliance, efficiency, maintenance, ridership visibility, safety, and tracking. Cloud-based services with open APIs drive Zonar smart mobility solutions by making it easy for fleet owners and managers to stay connected to their fleets and drivers and operators to dispatch. Headquartered in Seattle and part of the Continental family, Zonar also has a Technology Development Center in downtown Seattle and a distribution center in West Chicago.