The Success Factor
At Zonar, the care we provide our customers is the most important service we offer. Our U.S.-based Customer Success centers are available to you 24/7/365 to answer simple questions or help you solve complex problems.
Over 450,000 Zonar Installations and Counting
Zonar's field and installation teams are experts in getting you off on the right foot. Whether it's getting your hardware properly configured or training your staff we have you covered.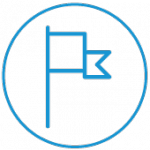 U.S. Based Customer Support is Available 24/7/365
Whether you need assistance troubleshooting a fleet issue or just need help with a question, we are here when you need us.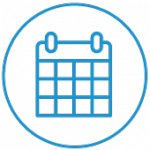 Proactive customer support results in a 99% retention rate across the industries we serve.

REAL PEOPLE
Zonar believes in treating each customer relationship as important as our very first. We pride ourselves on handling much of our sales and customer service person-to-person. We continually invest in our people so we continue to earn your trust and maintain our 99% customer retention rate.
24/7/365 – WE PROMISE
Zonar invests in your success by hiring, training, monitoring and rewarding industry-leading support personnel that can answer your questions right the first time – 24 hours a day, 7 days a week, 365 days every year. Zonar maintains our priority of treating each customer relationship as important as the first. Our people know how crucial it is for your fleet to run smoothly every day, and we learn from every question you ask. Our decision to continually invest in our service is the reason our customers constantly give us high ratings.
ONBOARDING SUCCESS
Zonar's Implementations Team ensures you get off on the right foot. We successfully onboard thousands of new customers every month. Our more than 15-years of experience have given us the knowledge to handle your implementation – no matter how big or complex. The installation quality assurance team remains engaged until we've checked that the units are working and your data is being received. We ensure your fleet is running at 100% so you can realize ROI ASAP.
PROFESSIONAL SERVICES
Zonar provides many services above and beyond the basic package. We have specially-trained teams available for on-site training, customized to your team and your organization. For more complex projects, we also offer Professional Services for analysis and development. We are here to help you make the most of your telematics and fleet management system. If you have questions about how we can help revolutionize your fleet management to a streamlined operation, just ask!