Frontier Distribution Services
Customer Spotlight

One carrier, two borders: a new solution for greater efficiency
Frontier Distribution Services Inc. is a truckload and less-than-truckload (LTL) carrier that provides service to and from the U.S. and Canada. Headquartered in Kitchener, Ontario, the company's fleet of 25 commercial trucks and trailers is perfectly positioned for easy access to the Greater Toronto Area, as well as the Buffalo, Detroit and Port Huron border crossings in New York and Michigan, respectively.
Founded in 1998, Frontier has earned its reputation for quality services. Above all, Frontier strives to exceed customers' expectations. With so much riding on its fleet, Frontier was looking to operate as efficiently as possible.
Specifically, Frontier needed:
real-time, detailed vehicle data for greater fleet visibility
easy compliance with U.S. and Canadian ELD mandates for seamless border crossing
easier remote diagnostics and fault decoding for greater vehicle uptime
Frontier chose Zonar, whose smart fleet management solutions provide timely, actionable vehicle data through a single, secure online portal. Plus, our predictive maintenance platform enables easier remote vehicle diagnostics across all makes and models.
To tick off the final checkbox on Frontier's wish list, Zonar Logs even meets the standards for U.S. and Canadian ELD mandates.
More uptime through a mixed-fleet vehicle health platform
The longer it takes to decode an issue, the longer the downtime if that issue sidelines the vehicle. "To put a dollar value to it, downtime is extremely costly," Jonathan Neeb, vice president, Frontier Distribution Services, Inc. "Especially downtime that follows a towing incident."
Standard virtual checks didn't provide all of the information necessary to make informed decisions. No real context, no up-to-date status. Once a code was prompted, fleet operations had to determine what the code was, evaluate its level of severity and provide the driver with a recommendation. Decisions were often made based on vague, general information—until Frontier implemented Zonar FaultIQ, powered by Noregon across its entire fleet.
FaultIQ is a single, online predictive maintenance platform for monitoring detailed fleet health, including each vehicle's health and safety score. FaultIQ is mixed-fleet friendly, so you can monitor all makes and models across your fleet on one dashboard.
FaultIQ also decodes faults into understandable language and provides recommended action plans. Now, Frontier's fleet managers use the detailed insights, patterns and data FaultIQ provides to:
make more informed decisions, faster
streamline their approach to maintenance checks and repairs
identify reoccurring issues and faults, such as emissions
determine the need for routinely scheduled maintenance or inclusion in regularly scheduled preventative maintenance checks
catch and eliminate issues to prevent roadside breakdowns, pricey tows, repairs and driver downtime
Pre-trip maintenance checks are now either taken care of before the truck leaves the shop, or handled on the road at a scheduled date and time.
Handling the unpredictable
Some issues can't be predicted, and that makes the live-view look into the fleet critical. Frontier's fleet operations recently identified the precursor to a starter going out on one of the vehicles. Typically, drivers won't know about this fault. They would have been stopped mid-route, resulting in an expensive tow, critical engine damage and unnecessary extensive repairs.
Instead, Frontier's fleet operations formed an immediate plan, and sent the truck straight for repair.
Complying with ELD mandates on both sides of the border
Although based in Canada, Frontier adopted ELD technology before the Canadian ELD mandate was issued. Today, Zonar Logs ensures compliance and saves drivers time thanks to the accuracy of the new digital reporting.
Before Zonar Logs: Drivers rounded to the nearest 15-minute mark.
With Zonar Logs: Drivers save 7 to 8 minutes per stop because the new report tracks to the exact minute.
With an average of 10 stops, these savings add up to one hour of additional drivetime per day. More time on the road means more money made. And more exact reporting means fewer compliance violations.
Making compliance easy for drivers
Differing hours of service requirements between the U.S. and Canadian ELD mandates make it challenging for drivers to remember and report correctly. And Frontier's drivers cross the border on a regular basis, as a core part of the company's service.
After deploying Zonar-enabled driver tablets, loaded with Zonar Logs, Frontier's drivers have noted how easy compliance now is.
They can now rely on the tablets to keep them up to date with U.S. and Canadian regulations. Plus, the Zonar solution completely handles the task of keeping up with the anticipated implementation of ELD regulations in Canada. And, regularly provides drivers with the status through their tablets.
Coaching and exonerating drivers
Frontier also implemented Zonar Coach, a video-based, in-cab driver coaching solution that improves commercial vehicle safety, efficiency and compliance. Fleet managers use Coach to identify risky driving behaviors and coach drivers to be safer. In doing so, the company's drivers now operate more safely and have greatly improved safety ratings. Fleet managers can also exonerate their drivers and reduce the number of faulty violations by pulling Coach's video clips to help clear their drivers from being wrongly accused as the cause for incidents.
According to Neeb, "We've been able to use Zonar technology to achieve increased efficiency, reduced repair costs, and lessen downtime for our drivers on the road."
About Zonar
Founded in 2001, Zonar has pioneered smart fleet management solutions throughout trucking and vocational industries. Zonar helps fleets of all sizes maximize the use of their assets with technology solutions dedicated to improving compliance, efficiency, maintenance, safety, and tracking. Cloud-based services with open APIs drive Zonar's smart fleet solutions by making it easy for fleet owners and managers to stay connected to their fleets and operators to dispatch. Headquartered in Seattle and part of the Continental AG family—a global leader in automotive technology—Zonar also has a Technology Development Center in downtown Seattle, a regional office in Cincinnati and a distribution center outside of Atlanta.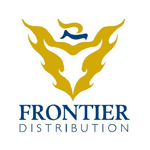 Organization
Frontier Distribution Services, Inc.
Industry
Freight
Location
Kitchener, Ontario
Operations
25 commercial trucks and trailers
Website
Solution
Zonar Coach™
Samsung Galaxy Tab Active2
Zonar Logs™
Zonar FaultIQ®
Zonar V4™
Zonar Ground Traffic Control®
Benefits
Faster fault code decoding
More vehicle uptime
Informed maintenance decisions
Streamlined repairs and maintenance
Enhanced fleet efficiency
Compliance with U.S. and Canadian ELD mandates
Precise HoS reporting
Reduced driver downtime
Safer driving
Driver exoneration