Samsung Galaxy Tab Active3
Expand your fleet's capabilities.
Empower
drivers across your fleet
Improve
compliance & accountability
Tackle
any task in rough environments
Access
Zonar and third-party apps
Fit your mobile ecosystem on a ruggedized tablet.
Put a world of digital tools in your people's hands, and watch them get the job done faster and more efficiently—day in, day out. Meet the Samsung Galaxy Tab Active3, the latest in Samsung's lineup of rugged mobile devices.
Purpose built and compatible with Zonar solutions, the Tab Active3 is ready to work when you are, and go where you go. Drops and impacts are forgiven.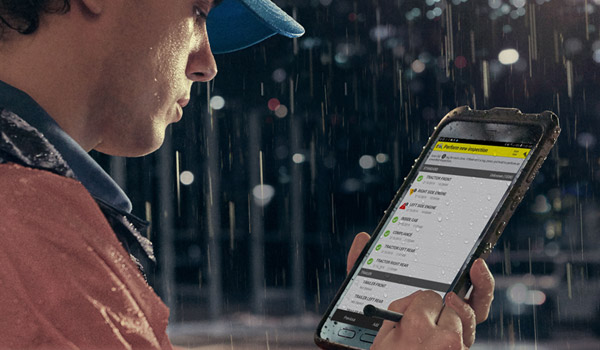 Customize with compatible apps.
The Tab Active3 is compatible with Zonar mobile solutions, as well as Google Play certified third-party apps. As your fleet evolves and its needs change, add and remove mobile tools as needed.
Greater flexibility, expandability and productivity, minus the cost of regularly adding new devices. View our App Marketplace to see what's available.
Make mobile device management easier.
The Tab Active3 comes loaded with Zonar Mobile Shield for easier mobile device management. Lock down the tablet to protect sensitive data, and to prevent users from downloading unauthorized apps and media. Protect productivity and prevent distractions, especially if they're trying to use the tablet while driving.
Updates are pushed over the air, so you can grow your technology capabilities with minimal interruption. The tablet's operating system will also stay current and updated on its own.
Key features
Zonar and Google Play certified
Ruggedized design
IP68 dust- and water-resistant
MIL-STD 810G certification
MIL-STD-810H2 compliant
Zonar Mobile Shield device management
24/7/365, U.S.-based technical support from Zonar Customer Success
Work anywhere, in any conditions.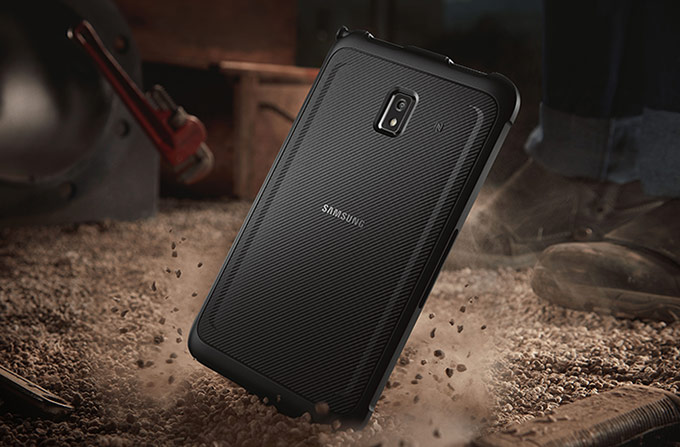 Work anywhere, in any conditions.
Tough day ahead? Take the Tab Active3 with you. Built for harsh conditions and rough handling, the Tab Active3 withstood 23 of the MIL-STD-810G tests, including vibrations, ballistic shocks and being dropped in transit.
Use its intuitive touchscreen without removing your gloves. And power through projects with its long-lasting battery.

Works in salty, foggy, dusty and icy conditions.

Withstands water immersion, rain and humidity.

Ideal operating temperature range from 32°F to 113°F.