North Montgomery Community School Corporation
Customer Spotlight

Forward-looking school makes the move to modern, driver-centric fleet technology.
The North Montgomery Community School Corporation is located in a rural area about ten minutes west of Indianapolis. Assistant Director of Transportation Clayton Randolph faced several challenges managing North Montgomery's mix of 51 small activity and regular full-size buses, which ferry 1,200 students from remote areas to and from school.
When Randolph joined North Montgomery, he found the responsiveness of the current provider's in-cab driver tablet was slow and connectivity was spotty. Customer service was also weak, creating a host of problems.
North Montgomery needed:
stronger levels of reliable customer support
modern technology to attract and retain drivers
easy integration with third-party platforms that delivered additional efficiencies
North Montgomery had a reputation for being tech-centered. He decided it was time for the next advancement to maintain that reputation and the competitiveness that it brings to hiring and retention.
Older technology suggested management was out of touch, while newer technology shows that management wants the best for their drivers.
Following discussion with district officials and his building staff, Randolph determined it was time to seek out other vendors. After working collectively with his team to review the available choices, Randolph canceled their existing provider, and signed on with Zonar.
Randolph quickly became impressed with the suite of Zonar solutions tailored specifically for pupil transportation. "As we began to use these solutions, it opened up access to all this data, I realized–wow–this is a game changer."
Operate confidently with 24/7/365 support.
Randolph had previously worked in trucking. He knew about the Zonar 24/7/365, US-based customer service, staffed by Zonar solution experts.
North Montgomery's area includes many bumpy and gravel roads. Knowing that expert Zonar customer support is available around the clock filled the need left by North Montgomery's previous provider.
Inspections are verifiable. And the shop's job is easier.
Zonar EVIR, its patented electronic verified inspection reporting solution, made it much easier to determine who had done their pre- and post-trip inspections. And the shop appreciates the real-time report on necessary and expected repairs.
Once drivers physically inspect each zone of the bus, the inspection results are uploaded to the secure online portal, Zonar Ground Traffic Control, for review. Authorized personnel review the results and prioritize repairs accordingly.
Transfinder integration sealed the deal. And keeps drivers on route.
Randolph also "liked that Zonar had an open tablet where I could put apps from other vendors on it, and that it could be switched in and out of buses, so that drivers could have their own tablet for the year." And that includes apps from Zonar partners such as Transfinder, which provides industry leading routing solutions.
"We wanted to stick with Transfinder as our routing partner," Randolph recalls. "And when I learned they were a Zonar partner, that helped make that decision." The Transfinder app proved instrumental to North Montgomery's operation, with Randolph calling it a "great selling point for new drivers coming on."
There may only be a few stops in urban and suburban areas, whereas rural areas often have dozens of stops, many of which are difficult to actually find. Rural areas have very long driveways in some locations that don't even look like driveways or roads. Drivers have to actively hunt for children's homes.
The Zonar Samsung Galaxy Tab Active driver tablet, coupled with Transfinder's routing app enabled by the Zonar high-definition GPS, proved especially useful for substitute drivers. They hop in their bus, pull up their route, and go. They see their route the entire time and know exactly where their stops are—all enabled by the flexibility of their secure and ruggedized driver tablet. In addition, the subs can take home their own tablet, charge it, and stay familiar with its functions.
By switching away from obsolete communications technology and over to Zonar, North Montgomery also takes advantage of AT&T® coverage advances, further solidifying the solution.
Integration with Bytecurve streamlines payroll for everyone.
North Montgomery had also been using the same provider for payroll. While they kept track of hours worked, they also had a multitude of different pay codes that the original provider's solution couldn't handle.
To solve this problem, Zonar first built Randolph a timesheet through their messaging platform as a stopgap, while Randolph waited for another company to develop an app intended as a permanent replacement. That process was taking too long. "It was tedious and labor-intensive and just didn't work. People were submitting their hours, but they were hard to read and understand."
Then Randolph discovered Bytecurve, and that it was integrated into the Zonar smart fleet management platform.
Bytecurve enhanced office staff efficiency. Instead of multiple building staff members trying to remember what each driver is doing, the application allows for better organization by assigning drivers tasks to carry out their daily operations. The Zonar integration with the Bytecurve scheduling and dispatch platform equipped Randolph's team with a single-view dashboard of daily bus operations.
Randolph says, "I love Bytecurve. A lot of us here are visual, and it's a visually intuitive system that is easy to comprehend. Tracking drivers is much easier, and more efficient. We can track exact hours worked. We can run reports on how those hours are used, how many days off were taken, and even how many days off they're getting for bereavement if they lose a family member. It's made us much more efficient and more organized in our office."
In addition, the entire package allows Randolph to assign different yards for drivers to clock in and out of. He can verify that drivers know exactly where they are supposed to be, and know when a bus leaves and returns to its yard.
Now with a leg up to recruit and retain drivers.
North Montgomery is surrounded by five other school districts, so drivers have a choice for whom they work. With these modern driver tools and platform integrations, drivers who investigate North Montgomery as a potential employer find the technologies make their job easier.
Drivers have confidence in knowing that they are clocking in and out successfully, and how much they're being paid that it boosts morale, enhancing North Montgomery's recruitment and retention.
Randolph adds, "And that's what we've always tried to do. Our technology choices are all about drivers and making it easier for them. I also want to make sure our staff is taken care of and that people feel like they have the tools to succeed in their job. If they don't, that's a reflection on me."
Randolph has drivers who've joined North Montgomery from other school corporations specifically because of the Zonar, Bytecurve and Transfinder technology.
Drivers know that the tools will not impede them, but instead be quick and easy and available wherever they go.
I want drivers and staff to know that when they come to North Montgomery that they're going to have everything they need in their tool belt.
Clayton Randolph, Assistant Director of Transportation,
North Montgomery Community School Corporation
Moving forward with modern fleet technology.
To summarize his experience with Zonar and its partners, Randolph says, "They work well together, and it makes us leaner and quicker. In this industry, time is critical. Beyond that, though, our bus carries the most important cargo on the planet. It's imperative that everything works correctly. For our size, it's a feather in our cap to have these solutions."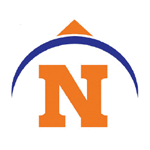 Organization
North Montgomery Community School Corporation
Industry
Pupil
Location
Crawfordsville, Indiana
Website
Operation
51 small activity & regular full-size buses
Solution
Zonar Ground Traffic Control®
Zonar V4™
Zonar Samsung Galaxy Tab Active tablets
Zonar EVIR®
Zonar Forms™
Zonar Access™
Bytecurve 360
Transfinder Routefinder PLUS
Transfinder Wayfinder
Benefits
Reliable 24/7/365 customer support
Verified bus inspections
Faster repair turnarounds
Clear dispatch-to-driver communications
Enhanced staff efficiency
Higher driver recruitment & retention
Easier driver navigation
Greater on-time reliability
More efficient payroll operations