Poway Unified School District
Customer Spotlight

Integrated solutions streamline operations and save budget.
A national leader in K-12 public education, Poway is the twenty-first largest school district in California and the third largest in San Diego, serving more than 37,000 students across just 100 square miles. Daily, the school district transports about 4,000 student riders over 131 school bus routes, including transportation to Individualized Education Programs (IEPs) for 1,000 special needs students. On top of daily transportation, Poway's field trip program also consists of more than 2,800 annual trips.
All in all, it's a tall order for a single transportation department.
To accommodate this scale of operations, Poway needs accurate, realtime visibility into payroll costs, driver and bus availability, employee time and attendance management, and parent-facing district transportation information.
And for that, Poway needed:
a single platform to bring routing, GPS data and payroll together
visibility into budget planning and usage
the ability to proactively communicate timing and route updates to drivers and parents
Specifically, Poway needed to integrate planned route schedules with real-time data to proactively monitor and manage daily operations—as well as rapidly respond to unplanned schedule and route changes.
Unifying bus scheduling, dispatch, and employee management
Tim Purvis, Poway's director of transportation, saw that integrating Zonar smart fleet management solutions and Bytecurve transportation technology would make fleet operations more efficient and save budget. So, Poway deployed and integrated these solutions to streamline routing, GPS, dispatch, payroll and employee schedules onto the single, integrated platform the district needed.
Why integration was such a high priority
Operational efficiency requires real-time decision making. And while the district's transportation dispatch office has a sophisticated routing system, it wasn't integrated onto a single platform. Instead, dispatchers had to view routes between multiple screens and across various paper forms.
Recognizing and resolving routing changes was difficult and took too much time. Dispatchers could only access less than half of their data at once, impacting service levels to students and parents. Often, - overwhelmed-dispatch schedulers could only address the most critical issues because they did not have essential real time data at their fingertips.
Poway needed an integrated solution that automatically escalates, and alerts dispatchers of, priority operation issues, including unexpected driver shortages and late-running routes.
One view into planned versus actual route data
Poway uses Zonar Ground Traffic Control, paired with the Bytecurve 360 auto-refreshing dashboard, to drill down into reporting capabilities for real-time integration with a time clock app - for easier access to data.
Through one online portal and using one dashboard, dispatchers can now compare collected real-world data against the planned routes, with color-coded status alerts for delays—a simplified process for calculating hours, extra-time and overtime, as well as automatically transmitting hours worked to payroll.
Now, Poway has better insight into when to expand an operator contract, when to adjust a route, and where to reallocate resources.
Route, time and attendance tracking made easier
With such a large fleet, Poway needed a solution that could track time and attendance to the dispatching dashboard, and report a driver's location on route at any given moment. Poway mounted a Zonar-enabled Samsung Galaxy Tab Active2 tablet inside each bus, to work with the Bytecurve 360 task scheduling platform.
Dispatchers can now see, in real time, when a driver transitions from pre-trip status to being in motion along the planned route. They can also monitor and manage the fleet more easily and effectively—especially when an issue needs immediate attention.
Going paperless
To support collaborative learning for 42 schools, Poway has unique driving timetables almost every day of the week. Previously, substitute drivers and those learning new routes had their routing paper tucked at their seat or hanging from a magnet. Not safe for drivers and students. Not to mention cumbersome and hard to follow, especially when there were changes.
Installing Zonar tablets onboard the district's school buses provided drivers fast, easy access to their routing information.
Eliminated the need for paper
Safer for everyone one board
More efficient access to routes and day-of changes
Better contract management and budgeting
Budget planning and reductions were another key area of focus. All of Poway's 130 permanent drivers have varying contracts, making contract management difficult and with a high cost of value. Using the Zonar and Bytecurve integration, Poway now validates each planned route in real time to improve budgeting and reduce funds transfer pricing (FTP) for staff. Understanding routes in advance reduces the need for changes later.
Proactive communication, safer students, more efficient routes
Poway has high expectations for safety, professional agility and customer service. Zonar meets those standards to help the district enhance efficiency across its fleet—and make the student riders safer.
Our fleet management solutions immediately enabled better on-time service and higher levels of student safety.
Poway's schools - utilize our Zonar Z Pass to digitally track ridership in detail.
Integration of Poway's routing software with Zonar's real time GPS allows for connectivity through Bytecurve's dashboard. Overlooked pickups have been significantly reduced, and the time to pick up students at stops is greatly improved.
Zonar for us, grew into not just a GPS solution in live time, but since California charges public school students a fee to ride the bus, we needed a partner that has a very sophisticated IT data transfer that takes our eligibility population from our total population and allows the parents to electronically submit for a bus pass. That child is then tracked using the Z Pass system by Zonar onto the bus. It's not just about our paid ridership. We also want to know which kids are riding which days of the week to improve our routing plans and ultimately have greater efficiency on less buses on different days of the week.
Tim Purvis, Director of Transportation
Poway Unified School District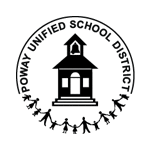 Organization
Poway Unified School District
Industry
Public Education
Location
San Diego, California
Website
Operation
325 vehicles, including 152 buses
serves 37,000 students
over 100 square miles
Solution
Samsung Galaxy Tab Active2 tablets
Zonar Ground Traffic Control®
Zonar V4™
Zonar Z Pass®
Zonar MyView™
Bytecurve 360
Benefits
Real-time visibility for rapid decision making
Improved employee time and attendance management
Safer student riders
Bus route optimization
Integrated platform
Improved operational efficiency
Streamlined cost management and lower labor expenses
Better on-time performance