Zonar smart fleet management solutions
Zonar's solutions are innovative and cost-saving, even while remaining affordable by design. We provide what many have come to know as a traditional telematics platform, but our telematics data is only the beginning of Zonar's keys to streamlining your fleet management. We design our own hardware and develop our software solutions in-house so we control every step of the way. With Zonar, you can be confident that we have poured our personal, professional and business investment into each solution to ensure your success.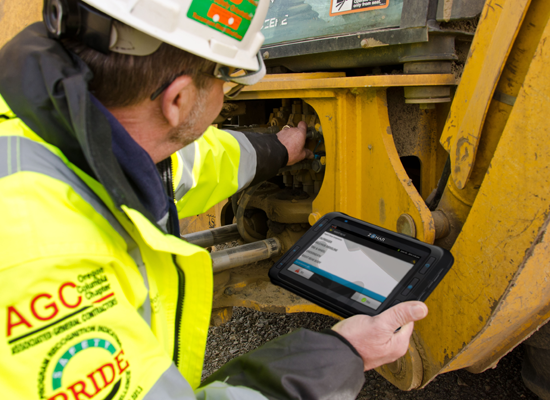 Web-based and mobile solutions
Whether you are a business owner, fleet manager, dispatcher, or garage manager, we understand that you need to be able to see your fleet's activities from anywhere. Our fleet management web-application, Ground Traffic Control, is cloud-based so you can access it from any device with a web-browser. Installed software can be expensive and limited by operating system or number of users. Ground Traffic Control is accessed online and updated automatically, so you never have to worry about your solution falling out of date. We also built our mobile solutions with your need to be productive on the go in mind.
Back office success
Zonar puts information at your fingertips to help make informed, instant decisions for your fleet. Simple reporting tools save you hours of time otherwise spent relying on spreadsheets and disparate data sources to manage your fleet and attempt to make educated guesses. Streamline government reporting for compliance, fuel tax, and Medicaid, and share fleet data across departments to help with maintenance, human resources, safety and fleet purchasing.
Accurate time and attendance
The time a driver clocks in is not always the time they begin work. Zonar's Electronic Verified Inspection Report (EVIR) system allows drivers to clock in automatically at the beginning of their pre-trip inspection and clock out at the end of their post-trip inspection. EVIR associates drivers with the asset they are inspecting, including the time and date of the first scan. Our solutions help you to simplify payroll data capture with easy reporting and human resource system integration.
Increased maintenance efficiency ROI
OEM-grade remote engine diagnostics alert you to fault codes before drivers even report a "Check Engine" light to help you schedule preventative maintenance and plan for repairs more efficiently. What's more, our Electronic Verified Inspection Report (EVIR) verifies completion of visual inspections and sends the results of those inspections to you in real time. Zonar solutions mean your vehicles are diagnosed remotely, saving valuable technician time. Your vehicles should only enter the shop when service is scheduled to reduce the time drivers and mechanics spend waiting on parts. Shop scheduling is planned around the service event, so your staff maximizes their time with repairs, instead of waiting for breakdowns.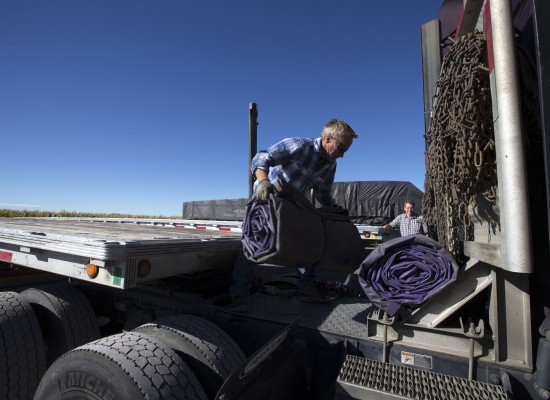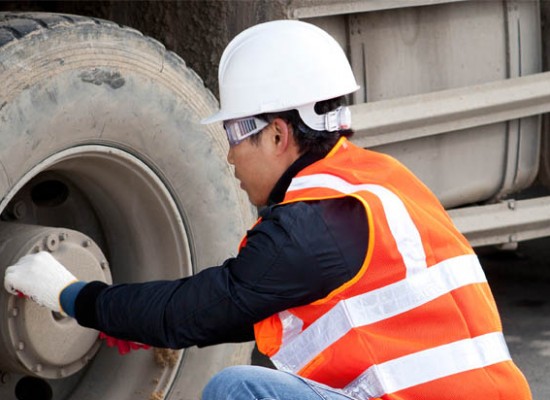 CSA compliance
A large part of CSA compliance includes accurate inspection records and proper vehicle maintenance. Zonar's EVIR is the only verified electronic pre- and post-trip inspection available. RFID tags are placed at each inspection zone around the vehicle. As a driver actively scans each tag, they are required to indicate the status of each component. Inspection results are immediately available for maintenance, law enforcement, and DOT, OSHA, and MSHA compliance purposes – helping to keep your Vehicle Maintenance BASIC in check.
Zonar is an FMCSA tested and self-certified ELD solution
With the combination of Zonar's V4™ telematics hardware units and mounted and detachable Zonar Connect™ or Samsung Tab Active2 tablet, Zonar's ELD meets title 49 CFR 395 Electronic Logging Devices and Hours of Service Supporting Documents. Zonar is the one of the first ELD vendors to complete FMCSA end-to-end testing, be independently third-party validated and also FMCSA self-certified. What's more, Zonar's solution also provides a superior user experience for both drivers and back office personnel. Learn more about how Zonar is positioned to help.
Quantifiable improvement
Whether you want to simplify a rote task like punching a time clock or a complex goal like "going paperless," Zonar offers solutions that automate and speed up the flow of information, increase efficiency and reduce data errors – all of which reduce labor costs and improve your bottom line. You rely on systems and software to help you run every part of your business, and we offer an open API so those systems can integrate with Zonar's data, giving you an unparalleled ability to manage your fleet and make data-driven business decisions.
Safety first
Most traffic accidents are avoidable. Our solutions alert you immediately to unsafe driving behavior like speeding, hard braking or cornering, or out-of-route driving. Accurate location data and live data on defects mean you can immediately dispatch support or pre-schedule essential maintenance. Zonar also helps protect our children with student rider visibility and child check verification technology. If a child, or any other "cargo," goes missing or an emergency occurs, you have the information you need to make decisions quickly.
Over 450,000 Zonar installations and counting
Zonar's field and installation teams are experts and pride themselves on setting you up for success. Whether you need your hardware configured properly or your staff trained, we have you covered from start to launch – and our customer support is just a phone call or email away after that.