Zonar + Child Check-Mate Safety Alert System
Reduce
stress with clear procedures
Meet and exceed California Paul Lee Safety Law requirements
California's Paul Lee School Bus Safety Law requires all buses to be equipped with a "child safety alert system," by the start of the 2018-2019 school year. As the leader in school bus safety technology, Zonar has partnered with Child Check-Mate to offer a comprehensive solution that meets compliance requirements* and is easy for drivers to use.
Avoid installation headaches
Industry installation resources will be in high demand as all districts rush to comply by summer's end. Don't wait until the last minute to purchase and schedule installation. Order your system from Zonar today.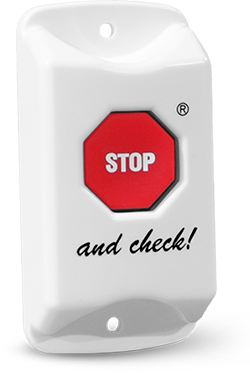 Preferred Zonar Pricing
We are offering preferred pricing for Child Check-Mate Systems to meet the Paul Lee Law requirements.
Installer network
For new and existing Zonar customers, we will coordinate installation across your fleet to ensure hardware is efficiently and properly installed.
Beyond compliance
With Zonar + Child Check-Mate, any supervisors can receive a real-time text or email about which bus has failed its safety check, where it is located and what time the failure happened. Real-time text or email alerts are important because of potential incidents where an alarm sounds in a large bus yard, making identifying the appropriate bus potentially difficult or it simply going unheard. Additionally, the alert serves as a record of which drivers may need more coaching on how to perform their child checks correctly.
Activates visual and audible alerts when a safety check is not completed
Sends SMS and email alerts with ZAlerts integration
Know which bus, its location and when checks were not completed properly
Digital record of safety checks can be used to coach drivers towards better safety checks
Capture, transmit and record inspection, compliance and maintenance data electronically with Zonar's Electronic Verified Inspection Reporting (EVIR®) system
Easy to use
Tone instructions prompt drivers to complete safety checks at required intervals and indicate if the system is functioning correctly. A key FOB is also available to disable the system for easy maintenance.
Improve bus safety
Our EVIR® technology improves and simplifies the pre- and post-trip inspection process, and entirely eliminates paper- based reporting. Compliant with all DOT, OSHA and MSHA inspection requirements, EVIR is the only fully electronic way to perform verified inspections. This inspection information helps to mitigate and prevent critical safety issues, and to reduce overall maintenance costs.
*When properly installed and configured meets current CA requirements per Section 1294, Division 2, Chapter 6.5, Article 6 of Title 13, California Code of Regulations Child Safety Alert Systems (CHP-R-2017-05).
Features and Capabilities
Capable of powering horns and lights to meet Paul Lee Law compliance
Integrates with Zonar V3 to provide ZAlerts when alarm is activated
Tone instructions prompt the driver and confirm system functionality
Zonar customers receive 24/7/365, U.S.-based technical support from Zonar Customer Care