5 Zonar resources you may not know about

Have what you need to make the most of your Zonar solution? Let's make sure. Browse the resources and tools included below to see if one or more could help your fleet run more smoothly, safely and within applicable compliance regulations. Or maybe just make life easier.
Choose the right level of support.
We're here to help your fleet run its best. As your fleet evolves, so might its need for support. Our premium services offer flexible options from which to choose based on what your fleet needs now.
Dedicated help
Work with a dedicated Zonar Customer Experience Manager to address issues quickly and identify ways to make improvements.
Technology support
We'll address repairs and problems for minimal fleet interruption. And we'll let you know when repairs are needed.
Onsite training
Perfect for new and experienced employees. You choose the courses, we'll bring our expertise to your preferred location.
Even if you think your fleet already has the support it needs, take a moment to learn more about our premium services to make sure.
Consult our safety and compliance experts.
Safety and compliance are critical—and complicated. Regulations change, exemptions may or may not apply. Regardless of your industry or mix of vehicles in your fleet, our dedicated team of safety and compliance experts know what applies to your fleet, and what doesn't. They also stay on top of changing regulations so you don't need to.
Stay compliant
Ensure your fleet adheres to all applicable safety and compliance rules and regulations.
Prepare for changes
Make sure your fleet adapts to the changing regulations so you can avoid costly violations.
Operate safely
Maintain an effective, informed safety program that protects your company and the public.
With more than 70 years of experience, our experts inform our compliance solutions and remain committed to helping you even after implementation. Learn more about our dedicated team and how they can help.
Calculate your return on safe driving.
If you think your fleet operates safely enough, you might be surprised. Our Safe Driving ROI Calculator shows how much money your fleet could save by reducing accidents each year. Take a few minutes to enter some high-level information about your fleet to see how much money reducing accidents could save:
each month
each year
each asset (per year)
Visit our Safe Driving ROI Calculator.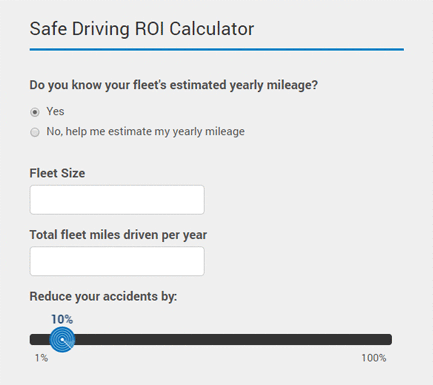 Browse our library of trusted mobile apps.
Our Zonar Mobile Ecosystem helps you expand your fleet's capabilities. Part of this ecosystem is our library of trusted mobile applications, including our proprietary apps and those developed by our partners to support additional needs.
Visit the Zonar App Marketplace for apps that support:
Communication
Dispatching
Driver Tools
GPS & Navigation
Safety & Compliance
Service
Time & Attendance
TMS
These Google Play Store certified third-party apps are tested and proven compatible with our solutions. Visit the Zonar App Marketplace to find what you need.
Shop for Zonar items online.
Modern transportation management requires modern efficiencies, including online shopping for necessary but smaller items. Sometimes you just need a cable or card or piece of hardware. We're always here to help, but instead of reaching out to your representative for small items, save time by shopping our Zonar Online Store.
cables
cards
tags
batteries
hardware (mounts, Tab Active2 accessories, adapters, etc.)
Visit the Zonar Online Store, or share the link with those who need to order these types of items.