Know the facts about HoS and the ELD mandate.
Work with experts who'll support you, even after installation.
How your drivers are required to maintain their records of duty status (RODs) has changed. The FMCSA's Hours of Service (HoS) mandate requires drivers who need to maintain these records per Part 395, 49 CFR 395.8(a) to use electronic logging devices (ELDs) instead of paper logs or AOBRDs. Sometimes referred to as the ELD mandate, the HoS rule applies to commercial freight fleets, bus fleets and school bus fleets that cross state lines.
The final deadline for compliance was December 16, 2019. If you're unhappy with your current provider or you're still working toward compliance, our experts are here to support your efforts.
Experience and expertise make the difference.
ELDs are the devices required for HoS compliance. Since the mandate went into effect, some providers have emerged just to sell ELD technology. Their commitment to customers ends after installation. However, according to the FMCSA, carriers are responsible for HoS compliance, not ELD providers.
Choosing the right provider is critical. We stand by you, even after the last device is installed.
Our dedicated safety and compliance experts know the HoS mandate inside and out. Plus, they've been on both sides of roadside inspections.
Their hands-on involvement helped us design Zonar Logs™, our ELD solution, with customers and law enforcement in mind. From the policy level to the design of our tablet, our experts made sure our ELD solution works and is in full compliance with the ELD mandate. And that it's easy to use.
With our team's help, we designed Zonar Logs to:
Meet title 49 CFR 395 Electronic Logging Devices and Hours-of-Service Certification
Meet Canadian regulations for Cycle 1 and Cycle 2 (Learn more about Canadian ELD.)
Zonar was one of the first ELD providers to:
complete FMCSA end-to-end testing
be independently third-party validated
be FMCSA self-certified
FMCSA updates its HoS Final Rule.
In May 2020, the FMCSA published its new Hours-of-Service (HoS) Final Rule to increase safety. This new rule, which was updated based on public feedback, includes revisions to four key existing regulations for commercial motor vehicle drivers. It provides greater flexibility for drivers subject to those rules without adversely affecting their safety. The new rule has been published in the Federal Register, and will be effective September 29, 2020. Read our online article, FMCSA updates its HoS Final Rule, to learn more.
AOBRDs are no longer compliant.
AOBRDs installed in commercial motor vehicles by December 18, 2017, were grandfathered in under the ELD mandate. However, these devices are no longer acceptable under the mandate as of December 16, 2019. Carriers and drivers subject to the ELD mandate must now be using ELDs. Learn more about the differences between AOBRDs and ELDs.
From our Customers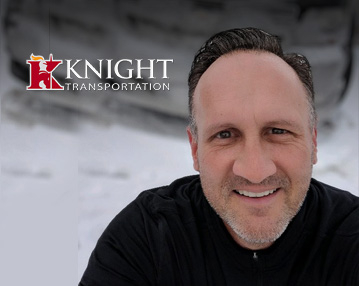 "By partnering with Zonar, we've implemented a seamless transition from AOBRD to ELD across our 4000+ tractor fleet nationwide. Our drivers have found the Zonar software intuitive and easy to use, ensuring that we're compliant with HOS and ELD regulations long before the deadline."
Jim Field, Vice President, MobileComm Technologies at Knight Transportation

Watch the Demo
Zonar Logs
Self-Certified ELD Solution
Watch our vice president of Compliance, Fred Fakkema, demonstrate how Zonar Logs works.
Know if any ELD exemptions apply to you.
There are exemptions to the ELD mandate, many of which apply primarily to intrastate carriers rather than interstate carriers. Our team of experts can tell you which exemptions, if any, apply to you and how to help your drivers stay legal.
Read about the top 6 ELD exemptions. And download our white paper, The 100 Air-mile Radius, the Misunderstood Exception to the ELD Rule.
Get expert help.
Learn more about our team of industry experts, including our vice president of Compliance, Fred Fakkema. Then, when you're ready, contact them to set up your free consultation.
Comply with the upcoming Canadian ELD mandate.
Carriers who cross the U.S.–Canadian border will soon need to comply with both sets of rules, not just one. The expecteddeadline for compliancewith the Canadian ELD mandate is June 12, 2021; that's 24 months from when the rule was finalized. The Canadian ELD mandate will adopt most of the FMCSA's ELD mandate. But unlike the U.S. ELD mandate, the Canadian ELD mandate will not grandfather in AOBRDs beyond June 12, 2021. Once it's passed, drivers who operate across North America will be able to do so under standardized regulations. Learn more about the Canadian ELD mandate.