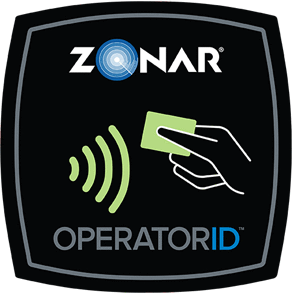 Improved Driver Visibility and Accountability
If knowing who is driving a vehicle on a particular day is a daunting task for your fleet – OperatorID is the solution you are looking for.
KNOW who is behind the wheel
ACCOUNTABLE for driving behavior
INTEGRATES with Ground Traffic Control
DURABLE outer-shell & long-lasting

If you are interested in speaking with a Zonar specialist about OperatorID, please complete the form below.
Have a question about our products?
24/7/365, U.S-based Customer Care. Zonar employees are ready to assist with all your software & hardware questions.