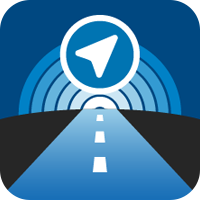 Zonar OnRoute ™ Patented Turn-By-Turn Navigation
Save
time creating routes
Capture
paths in real time, not manually
Eliminate
route confusion for substitute drivers
Steer
routes curbside, every time
Record the best paths, in real time—routing provider not required.
Better routes mean better reliability and punctuality. Drivers can use the patented, route agnostic, Zonar OnRoute Record™ driver-facing app to record their route as they go.
For optimal accuracy, recorded route information is based on data pulled from the vehicle's Zonar GPS unit.
Path
Stop locations
Directions
Trip duration
All without a routing provider.
Capture what outdated mapping providers can't.
Outdated mapping providers don't display everything drivers need to know. And not having some of that information could put students in harm's way.
Using OnRoute Record to record paths in real time captures:
new roads, developments, private roads and even school driveways
unique routes such as for field trips, sporting events and other off-campus activities
busy streets and hazardous or dangerous zones to avoid
Ease route management pains.
OnRoute makes route creation and management easier and more efficient. Dispatch uses the OnRoute Management portal hosted on Zonar Ground Traffic Control to edit, approve or reject recorded routes.
Dispatch can view each trip's details, including:
driver name
total distance
total stops and names
date recorded
time taken to complete the route
Dispatch can rename stops, and drag-and-drop the path to the correct street. Once approved, the route is sent to the OnRoute driver-facing app for use.
Empower every driver, every turn of the way.
Accurate, reliable routes and directions keep drivers on route and on time. Installed on their tablets, Zonar OnRoute enables every driver, including substitutes, to focus on getting from A to B safely.
OnRoute provides precise audible and visual turn-by-turn directions. And each route is designed specifically for that bus.
Easy to read
No paper required
Always up to date
Comply with state regulations.
OnRoute offers two options for drivers to receive its turn-by-turn directions, depending on your state's regulations or district's preference.
Audible directions only: Tablet screen is off while the bus is moving.
Audible and visual directions: Tablet screen is on while the bus is moving.
Either way, OnRoute will audibly alert—and safely reroute—drivers who inadvertently go off route.

Want to learn more?
See some specifications and read deeper into details. Download the Zonar OnRoute cutsheet.