Zonar announced the celebration of its 20th year of transforming how commercial fleets enhance safety and performance through in-depth insights into their operations.
Two decades of patented fleet technology, dedication to safety, and passion for customer success bring Zonar to a special milestone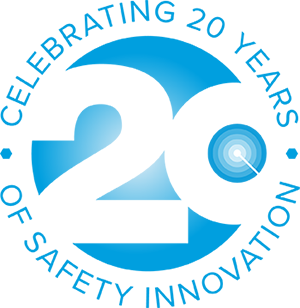 Seattle - October 12, 2021 - Zonar, the leader in smart fleet technology, today announced the celebration of its 20th year of transforming how commercial fleets enhance safety and performance through in-depth insights into their operations. Zonar has achieved this milestone by partnering with thousands of fleets, accounting for hundreds of thousands of vehicles, to help ensure compliance, improve fuel and operational efficiency, predict maintenance needs, digital capture ridership, enhance safety strategies, and embrace advancing IoT, artificial intelligence and data analytics.
Zonar was founded with the goal of improving the safety and efficiency of everyone on the road. After witnessing too many commercial vehicles that were not inspected in accordance with federal requirements, the company's founders recognized the need and opportunity for a solution. The founders started the company on the premise that there has to be a verified and enforceable way to ensure safer operation of commercial vehicles for drivers, operators and the public with whom they share the road. The company founders wanted to provide drivers a single tool, which captured proof-positive information for law enforcement that mandated inspections have taken place while eliminating error-ridden and cumbersome paper reporting. Soon after, Zonar's patented Electronic Verified Inspection Reporting (EVIR®) solution was born. EVIR applications and use cases have evolved ever since, and it remains the critical safety and efficiency offering in the market, with more than 100 million EVIR inspections occurring annually.
Zonar's motivation and entrepreneurial spirit remain the same today as they did in its original inception in October 2001. However, over the years, customers' needs have evolved, as have safety and regulatory demands. In response, Zonar has continued to expand its solutions portfolio to meet these new and evolving industry needs through its ongoing commitment to excellence. As a result, today, commercial fleets throughout construction, energy and utility, pupil, mass transit, government and commercial trucking are using the real-time and predictive insights from Zonar solutions to improve safety, drive efficiencies and accelerate business success.
Zonar's president and CEO, Ian McKerlich, attributes much of the company's impact and success to its deep-rooted spirit of creativity, its bright and committed employees, its focused efforts with customers and partners toward safety and innovation, and its integration into the Continental AG family in 2015. Continental, which is celebrating its 150th anniversary concurrently, expands Zonar's access to resources alongside the stability of one of the largest automotive parts suppliers in the world dedicated to pioneering technologies and services for sustainable and connected mobility of people and goods.
"Zonar offers a clear proposition: an established track record of innovation and excellence, backed by 20 years of experience and innovation, supported by Continental, which has resulted in the next generation of digital solutions for commercial fleets," said McKerlich.
Zonar's chief operating officer, Michael Gould, added, "It's been inspiring to be a part of the dramatic technological evolution that has taken place in the fleet management industry over the past 20 years. At Zonar, we've seen it all, and we've been at the forefront, alongside our customers and partners. Our solutions are a critical component to our customer's businesses, helping drive their initiatives forward—and we take that role very seriously. Thanks to our leadership team and devoted employees. I'm proud that our business is growing, and we're just as excited about the next 20 years."
For more information about Zonar, including careers, visit: https://www.zonarsystems.com
About Zonar Founded in 2001, Zonar has pioneered smart fleet management solutions throughout vocational, pupil, mass transit, and commercial trucking industries. Zonar's mission is to enhance the safety, performance, and success of our customers by transforming the delivery of innovative insights for commercial fleets around the world. Zonar achieves this by helping fleets of all sizes maximize the use of their assets with solutions dedicated to improving compliance, efficiency, maintenance, ridership visibility, safety and tracking. Cloud-based services with open APIs drive Zonar's smart fleet solutions by making it easy for fleet owners and managers to stay connected to their fleets and drivers and operators to dispatch. Headquartered in Seattle and part of the Continental family, Zonar also has a Technology Development Center in downtown Seattle, a regional office in Cincinnati, and a distribution center outside of Atlanta.