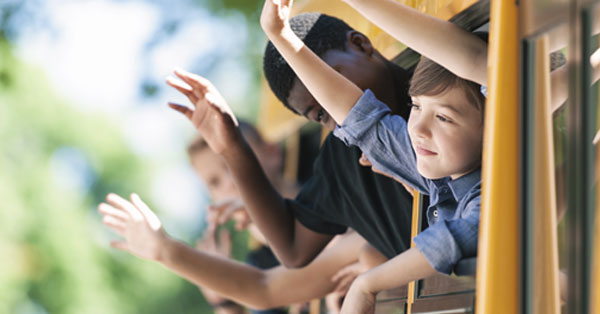 Zonar Count App Enables Fleet Managers and Drivers to Make Real-Time Decisions for Effective Ridership Management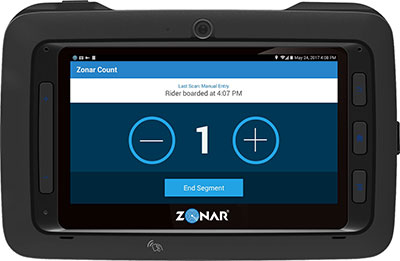 Seattle Wash. – June 26, 2017 – Zonar, the leader in smart fleet management technology, today introduced Zonar Count, an app designed for Zonar tablets that enables users to accurately count passengers that get on and off a vehicle, track average travel time, average passenger trip length and operating costs per passenger trip. This data allows fleet managers to ensure safer vehicle operations, balance ridership and streamline federal reporting – including Medicaid reimbursement.
"We built Zonar Count to help managers better understand how their fleets perform so they could make their vehicles safer and routes more efficient for drivers and passengers," said H. Kevin Mest, senior vice president and general manager of passenger services at Zonar. "Operations managers would know how many students were actually riding a route in comparison to how many were assigned, providing a key productivity metric to right size fleets to actual load counts and accurately capturing state ridership information for state reporting."
Developed for safety and ease-of-use, Zonar Count can only be used when the vehicle is not in motion and a driver "wakes up" their tablet to conduct a count. This ensures that a driver will not be distracted while operating their vehicle. With the touch of the screen, drivers can easily conduct a rider count and quickly transmit that data to a secure database for immediate access through with Zonar's Ground Traffic Control®. When paired with Zonar's Z Pass™, an RFID reader, which with passive Zonar RFID cards logs each entry and exit from the bus, the Zonar solution enables fleet managers visibility into exactly when and where riders got on and off a bus.
In addition to providing schools and mass transit organizations with increased access to ridership data, Zonar Count's data collection eliminates the complexity and paperwork involved tracking and submitting ridership information of special need students. With an accurate digitally recorded count of these students, school administrators can easily submit the information to receive Medicaid reimbursements.
For more information on Zonar Count, please visit: www.zonarsystems.com/zonar-count
About Zonar
Founded in 2001, Zonar has pioneered smart fleet management technology by providing innovative technology that has changed fleet operations in the vocational, pupil and commercial trucking industries. With a unique focus on this field, the Company offers a complete suite of solutions and specialized platforms for our customers in multiple markets. Our patented, award-winning technology keeps fleet owners and managers connected to their fleets and drivers to dispatchers. Headquartered in Seattle and majority-owned by technology company Continental, Zonar also has a Technology Development Center in downtown Seattle, a regional office in Cincinnati, and a distribution center outside of Atlanta. For more information about Zonar Systems, go to www.zonarsystems.com