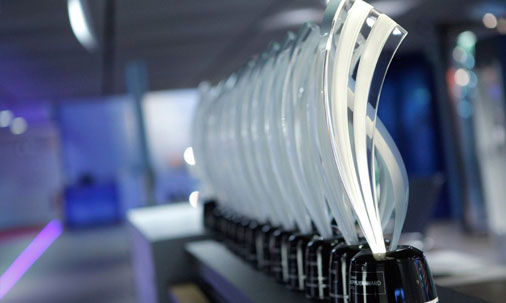 Seattle Wash. – March 7, 2017 – Zonar, the leader in smart fleet management technology, today announced it has been honored by Daimler AG with the Daimler Supplier Award 2016 from Global Procurement Trucks and Buses in the category "Innovation." Zonar is recognized for generating significant time and monetary savings for Daimler customers by contributing to the innovative telematic solution Detroit Connect.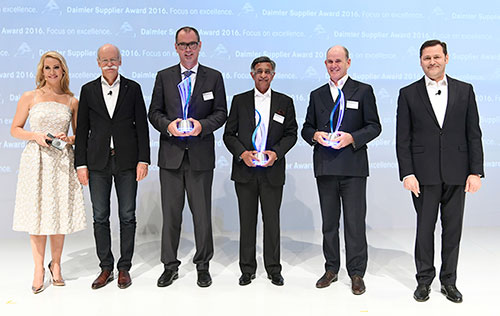 "Throughout our long-standing relationship, we have focused on working with Daimler to develop innovative, industry-leading technology analytics solutions —to transform how our shared customers can gain greater performance," said Ian McKerlich, CEO and President at Zonar. "We are honored to be recognized along side so many other leading suppliers by Daimler for our innovation and delivery of a more dynamic customer experience through vehicle insights and connectivity."
Zonar began working with Daimler Trucks North America (DTNA) in 2010 to develop the Virtual Technician advance diagnostic system engineered into Detroit Diesel engines. Zonar's technology is now used in more than 200,000 Daimler trucks. A concept born out of airline flight data recorders, Virtual Technician records critical vehicle performance data immediately before, during, and after a fault occurs, giving Detroit Diesel engineers the most relevant information to interpret engine fault codes.
"'Focus on excellence' means: We are concentrating on excellence, quality champions, innovation drivers, and true partners," said Dr. Marcus Schoenenberg, Vice President Procurement Daimler Trucks and Buses. "We need exactly these kinds of suppliers. Beyond that, 'Focus on excellence' also means: Recognizing special achievements and showing appreciation. This evening also serves this purpose. The Daimler Supplier Awards give us a chance to say "Thank You" to the suppliers. One thing is clear: We can only remain No.1 in the industry as partners. And that is why we are celebrating our achievements together."
The Daimler Supplier Award honors suppliers for above-average performance and partnership collaboration at an annual event. Performance is measured in terms of quality, cost, delivery reliability, and innovation power. Furthermore, co-operative and moral behavior is also evaluated. This is based on trust and open communication.
About Zonar
Founded in 2001, Zonar has pioneered smart fleet management technology by providing innovative technology that has changed fleet operations in the vocational, pupil and commercial trucking industries. With a unique focus on this field, the Company offers a complete suite of solutions and specialized platforms for our customers in multiple markets. Our patented, award-winning technology keeps fleet owners and managers connected to their fleets and drivers to dispatchers. Headquartered in Seattle and majority-owned by technology company Continental, Zonar also has a Technology Development Center in downtown Seattle, a regional office in Cincinnati, and a distribution center outside of Atlanta. For more information about Zonar, go to www.zonarsystems.com