Zonar today announced a key addition to its executive team with the hiring of Tim Ammon as the new Vice President & General Manager of Passenger Services.
Accomplished School Transportation Operations Consultant Brings More Than Two Decades of Industry Leadership and Expertise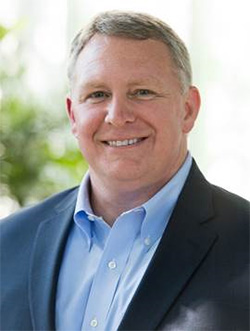 Tim Ammon
SEATTLE, Wash. – May 17, 2023 - Zonar, the leader in smart mobility solutions, today announced a key addition to its executive team with the hiring of Tim Ammon as the new Vice President & General Manager of Passenger Services. With more than 20 years of experience in school transportation operations analysis, Ammon brings expertise in student safety protocols, cost management, organizational design, and technology use. Ammon's appointment comes on the heels of the retirement of former Senior Vice President & General Manager of Passenger Services, H. Kevin Mest, who advanced Zonar's strategic growth, customer journey, and product innovation in offering an end-to-end suite of products and partnerships within the commercial passenger industry.
"I'm incredibly proud of the accomplishments the team has achieved in my nearly nine years at Zonar, continually meeting the everchanging needs of the pupil and transit industries," said H. Kevin Mest. "Zonar has a deep understanding of the logistics, management—and most importantly—the safety challenges public education and transit operations face every day. I have no doubt that Tim's leadership will continue to fuel further innovation in technology solutions that are focused on improving safety and streamlining operations for fleets."
Ammon joins Zonar from the Center for Effective School Operations (CESO), where he was Vice President of Business Development. He co-founded Decision Support Group, acquired by CESO in 2021, which provides consulting and management services for school districts, municipalities, state governments and private sector partners to improve the efficiency and effectiveness of operations. Ammon also served as Co-Manager of the STARTS Task Force to help educational institutions and transportation providers with return-to-school plans during the COVID-19 pandemic. Previously, he was Chief of Business Development with the TransPar Group.
"I'm thrilled to join a team that is solving exciting and challenging problems in the transportation industry," said Ammon. "I strongly believe the industry is at an inflection point; the next 10 years will involve more complexity than has been seen in a generation—incorporating more vehicle electrification, responding to growing transportation demands post-pandemic, and accelerating even greater security in and around schools. Zonar has always been, and will continue to be, a leader in developing technology to address many of these challenges."
As VP & GM of Passenger Services, Ammon will be responsible for the strategic growth of Zonar in the pupil and transit fleet management markets. He will continue his commitment to elevating the industry's support for student passengers and commuters, striking the optimal balance between the efficiency of services and their effectiveness while always keeping safety and compliance as core tenets.
"We are excited to welcome Tim to the Zonar team," said Michael Gould, chief operating officer at Zonar. "His extensive experience in operational assessments and work assisting districts with system implementation will advance Zonar and customer processes, improve student safety in a time when it is most critical, and continue to drive positive change and operational efficiency for the transportation industry."
About Zonar
Founded in 2001, Zonar has pioneered smart mobility solutions throughout vocational, pupil, mass transit and commercial trucking industries. The Zonar mission is to enhance the safety, performance, and success of our customers by transforming the delivery of innovative insights for commercial fleets around the world. Zonar achieves this by helping fleets of all sizes maximize the use of their assets with solutions dedicated to improving compliance, efficiency, maintenance, ridership visibility, safety, and tracking. Cloud-based services with open APIs drive Zonar smart mobility solutions by making it easy for fleet owners and managers to stay connected to their fleets and drivers and operators to dispatch. Headquartered in Seattle and part of the Continental family, Zonar also has a Technology Development Center in downtown Seattle and a distribution center in West Chicago.