Highland Electric Fleets
Customer Spotlight

EV school bus pioneer becomes a leader in fleet electrification.
Highland Electric Fleets is a Massachusetts-based pioneer and leader in school bus fleet electrification. Founded in 2019, Highland introduced a turnkey solution to simplify the diesel-to-electric bus fleet transition for school districts across the U.S. and Canada.
Highland eliminates the guesswork to go electric with a one-stop-shop approach.
Infrastructure development
Electric vehicle procurement
Utility interconnection
Depot electrification
Chargers and charge management
They partner with each school district to phase in electric buses by aligning electric vehicle (EV) deployment to replace diesel buses that have reached the end of their useful life. The buses are rolled out within each district's budget, operating within the capabilities of current EV technology, and are managed by Highland's team of experts.
The company's full-service turnkey electric offering is ideal for transitioning to EV affordably and easily.
"As an electrification-as-a-service company, Highland provides everything a district needs to electrify their fleet, from planning to implementation and ongoing charging operations. Simply, we remove the high upfront cost and overall complexity of fleet transitions," says Product Marketing Manager Matt Guevara.
Highland needs visibility into all aspects of electric fleets to:
ensure all electric school buses are ready and sufficiently charged for their respective routes
optimize charging times and electricity costs
obtain direct access to specific data sets necessary to power their charge management software, Highland Dashboard
A portion of Highland's 400+ vehicle fleet consists of Thomas Built Bus Saf-T-Liner® C2 Jouley® electric school buses. The Zonar V4™, which is the factory-installed telematics solution already on board, was Highland's first introduction to Zonar.
Charging buses without breaking budgets.
Electric school bus batteries have sufficient range to complete more than 90% of existing school bus routes. However, charging must be planned and coordinated internally to ensure routes are met and electricity costs are managed.
Charging costs may vary depending on the utility and the time of day when charging occurs. Charging during on-peak hours is usually more expensive than off-peak hours.
Highland needed a solution to:
provide districts with range awareness for real-world clarity into how far each bus will go on its charge
properly manage charger scheduling so that each bus is sufficiently charged prior to beginning its route
All while minimizing utility costs.
If Highland could determine bus scheduling and locations for a given fleet, it would be able to manage that fleet's charge schedule in the most efficient manner possible, based on when each bus would return to the depot and what the utility rates were at each time.
For this level of detailed insight, Highland needed a telematics solution that offers direct and unrestricted access to two critical pieces of data.
Bus location and activity
Each bus battery's state of charge (SoC)
Few telematics providers offer this data. Those that do limit access to it or charge additional fees for it. Zonar met every requirement. And we were willing to partner on the project.
With our V4 TCUs already installed on each C2 Jouley bus Highland had purchased, Highland also avoided additional installation costs.
If Zonar hadn't been able to get us what we needed in the early days, we would have been ice-skating uphill for a long time, and today we'd have had a much harder time keeping our arms around the larger fleet.
Sean Leach | Director of Technology and Platform Management
Highland navigates unknowns with customized data.
Zonar data customization and flexibility helps Highland address new challenges and direction. According to Leach, "David [Pearson] and his team at Zonar were willing partners in a brand-new industry with a lot of uncertainty, which was huge for us."
Sean Leach, Highland's Director of Technology and Platform Management, was impressed with the Zonar can-do approach and willingness to navigate unknowns. While other telematics providers struggled to provide the required data, the Zonar V4 pulls the GPS location and SoC data from the bus.
And we worked directly with Highland to format the data according to Highland specifications.
Highland stays nimble amidst change.
Electric fleet charging consists of complex variables. Any change in the following results in a change to the charging schedule that ripples through the fleet.
Utility rate charges
Driver behaviors and habits
Routes driven
Route planning
Route changes due to driver shortage
Weather
Sufficiency of local charging infrastructure (number of charging stations and grid capacity)
EV bus data captured by the Zonar V4 enables Highland to respond to changes quickly and efficiently. And to maintain sufficient charging for all fleet batteries so buses complete their routes without stranding students.
"Our goal is to use EV buses as effectively as possible, for as many hours of the day as possible, and most importantly, as safely as possible," says Leach. "We can't do that unless we know what each bus is doing minute by minute. That's what Zonar does for us."
Highland wins new business and becomes the sector leader.
Zonar hardware is a leading OEM choice, which enables Highland to provide school districts with a wide range of bus choices. And the data Zonar provides helps Highland win new business and become the leader in turnkey electric bus offerings.
Leach concludes, "We want happy customers with buses on the road as much as possible. The fact is, we could not operate an electric fleet without the data Zonar provides us."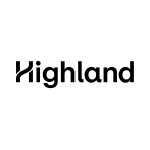 Organization
Highland Electric Fleets
Industry
Pupil
Location
Beverly, Massachusetts
Website
Operation
400+ electric school buses under contract
Solution
Benefits
Monitoring location with battery charge levels & conditions at all times
Optimizing route readiness & costs
Providing flexible & fully accessible real-time data for optimal fleet management