Houston Independent School District
Customer Spotlight

HISD puts precision bus tracking in parents' hands, in 30 days.
The Houston Independent School District (HISD) is the largest public school system in Texas, and the eighth-largest district in the country. The district is massive, serving more than 200,000 students across nearly 300 K-12 schools across the Houston metropolitan area.
HISD has almost 1,000 buses in use to transport roughly 36,000 students across a total of 87,000 miles per day. Altogether, HISD's fleet covers 18 million miles per year.
In an area this large and with this many student riders, the national bus driver shortage is particularly acute.
HISD is short on numerous drivers every day.
Routes need to be combined and changed at the last minute.
Expected pick-up and drop-off times keep changing.
Parents needed proactive communication regarding bus changes.
Knowing ahead of time which routes will be without drivers on any given day is impossible. Parents anywhere within the district may unexpectedly discover their child's route has been eliminated, changed or doubled-up the same morning.
HISD's existing fleet management software provider offered a solution, but it was inefficient as it required each school bus to be manually linked to each route. Given the size of HISD's nearly 1,000-bus fleet, bus-by-bus connections were not an option.
Facing daily driver shortages and route changes, HISD needed a new smart fleet management provider. One with a flexible solution to provide parents clear, anytime transparency into their child's bus location.
From Zonar pilot to district-wide implementation in under a month.
In 2018, HISD switched from its existing telematics provider to Zonar. In 2022, HISD added Zonar MyView™, starting with a large pilot program.
MyView is a route provider agnostic bus tracking app for Android and iOS devices, which enables parents and caregivers to receive alerts on bus changes, and see their child's school bus location in real time.
This app comes with a dispatcher portal powered by Bytecurve for school districts to quickly deliver information to the parent-facing app and that allows easy management of general school bus information to users. Through the portal, authorized personnel also send messages to the MyView app to keep parents and caregivers up to date about bus delays and substitutions.
Zonar Enterprise Sales Director Jerry Ortega and Senior Customer Experience Manager Ryan Healey took on the challenge of running this large pilot program on a condensed timeline. Fortunately, because HISD had been a customer since 2018, Zonar V4 TCUs were already installed throughout the fleet; no additional hardware was required.
"For other providers, a project of this size might take two months to coordinate a pilot, and multiple months to execute the pilot," says Ortega. "Zonar handles large implementations all the time, so we seamlessly moved from a thirty-day pilot using 25% of the fleet to full implementation in less than a month."
HISD Compliance Representative Olivia Salazar was impressed with how quickly Zonar progressed to district-wide implementation.
I had reasonable expectations, in that we wouldn't be ready for the first day of school, yet we were 100% live by September.
Olivia Salazar, HISD Compliance Representative
Salazar and her colleagues were somewhat nervous about such a rapid implementation, but she adds, "I quickly discovered that we had nothing to worry about. [Ryan] was totally on top of everything."
More empowered parents call less often.
Salazar credits Zonar MyView with making her life, and the lives of her colleagues, much easier.
MyView enables school admins to communicate bus changes and locations.
Parents use the MyView mobile app to view their child's bus location any time, without needing to contact the school, which saves time and calms chaos for dispatchers.
Parents create zones and customize alerts to stay informed so they can plan ahead.
Prior to implementation, Salazar spent much of her day on the phone chasing down buses and relaying information to frustrated parents. With MyView now running, "parents track their child's bus without having to worry. If I get a call from a parent that's upset about where their child's bus is, I just mention MyView."
If a parent isn't already set up with MyView, Salazar helps them with it. "It's easy to create an account. It's very user friendly. All they need is their student's ID number and bus route number."
All levels of mobile users now track the bus.
Zonar MyView's user intuitive interface appeals to parents, guardians and caregivers. Regardless of how tech-savvy they may or may not be, they can still track the school bus.
"I have one grandparent, who is in a wheelchair and he can't go outside, and he has a grandson with special needs he cares for," says Salazar. "He absolutely needed to see when the bus was going to show up right at his door. I showed him how MyView works, and it's perfect. What else could you ask for?"
Now our 'round-the-clock care team supports HISD every mile forward.
Salazar says, "The first thing that comes to mind is the customer service. You can't beat that, and one doesn't get the level of attention and support that Zonar provides from other companies."
Thanks to Zonar's train the trainer program, Salazar now understands the Zonar solution well enough to train a colleague in one sitting.
When she needs help, Salazar reaches out via email, chat or phone to our U.S.-based, 24/7/365 care team for assistance.
Support for Salazar and HISD is available day and night. "Anytime I need anything, they're so helpful. I just email them if I need something and, boom, they get right back with me."
The first thing that comes to mind is the customer service. You can't beat that, and one doesn't get this level of attention and support at other companies.
About the Zonar and Bytecurve partnership
A leader in transportation technology solutions, Bytecurve addresses the school transportation industry's operational challenges and meets strong marketplace demand for a unified bus scheduling, dispatch and employee time and attendance platform.
Since 2020, the Zonar and Bytecurve partnership has developed world class solutions for pupil transportation industry. The partnership between these two industry leaders also accelerates the pace at which Zonar brings new solutions, such as MyView, to the market.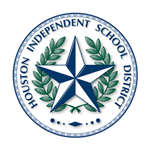 Organization
Houston Independent School District
Industry
Pupil
Location
Houston, Texas
Website
Operation
Nearly 1,000 buses
Transports 36,000 students
Drives 87,000 miles daily
Solution
Benefits
District-wide implementation in under a month
Reduced parent call volumes
Greater transparency with parents
Dedicated, professional implementation
24/7/365 U.S.-based Zonar support