Description
Emergency is a comprehensive all-hazard application developed by the American Red Cross, designed to provide customers with essential information and resources during times of emergency. This app is specifically crafted to keep drivers informed about various climate-affected hazards, enabling them to take necessary precautions to safeguard themselves.
With Emergency, Zonar customers have access to real-time and accurate information on different climate-related hazards, such as hurricanes, wildfires, tornadoes, and floods, among others. The app provides up-to-date alerts and notifications, enabling customers to stay informed about potential risks and take appropriate actions to protect themselves.
In summary, Emergency is a must-have app for anyone looking to stay prepared and informed during times of emergency. Its user-friendly interface and comprehensive features make it an invaluable tool for anyone looking to protect themselves from the impact of climate-related hazards.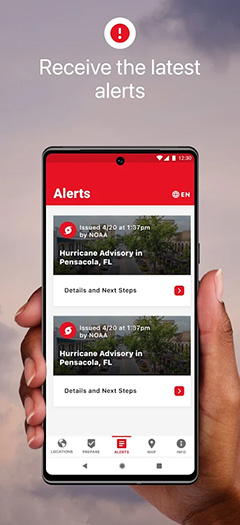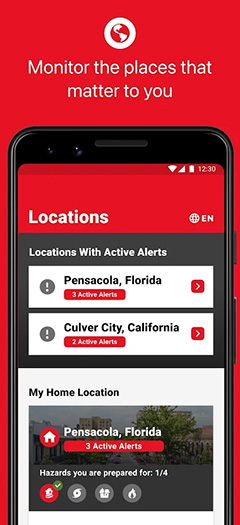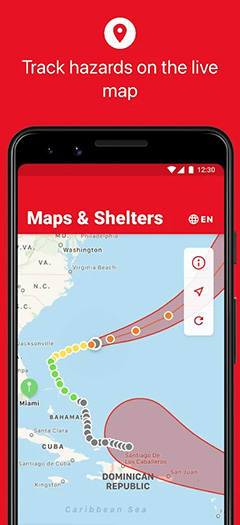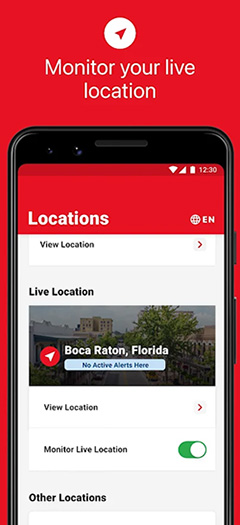 Key Features
Available in English and Spanish.
Monitor alerts for severe weather, including tornadoes, hurricanes, floods, and many more.
Customizable alerts and push notifications.
Find open Red Cross shelters with our interactive map.
Map overlays include Hurricane Tracker, Radar, Satellite, Clouds, Rain, Wind Speed, Snow
Access Red Cross safety content.
Benefits
Step-by-step instructions on what to do before, during, and after a disaster.
Tips and guidelines on how to create a personalized emergency plan, build a disaster supplies kit, and other essential preparedness measures.
Customize alert settings, so only relevant and important updates are received, based on location and the hazards that are most likely to be encountered.
Access resources such as first aid tips, emergency shelter locations, and other useful information to help customers navigate through challenging situations.