Description
Zello is the leading push-to-talk voice messaging app for teams and businesses worldwide, turning iOS, Android, and Windows devices into walkie-talkies that also record messages, track location, and send emergency alerts.
Account administrators add, remove, and group together teams through a centralized, web-based management console. Channels are flexible to suit the needs of each customer, especially those in the hospitality, manufacturing, construction, transportation, and retail industries.
Zello PTT Walkie Talkie app delivers a seamless solution as a vetted Zonar Mobile Ecosystem™ app on the Samsung Galaxy Tab Active3 tablet.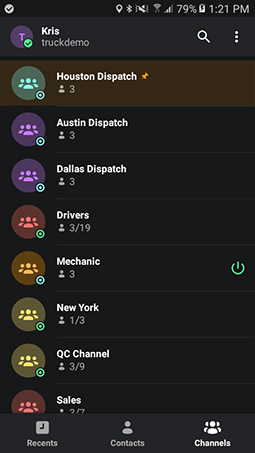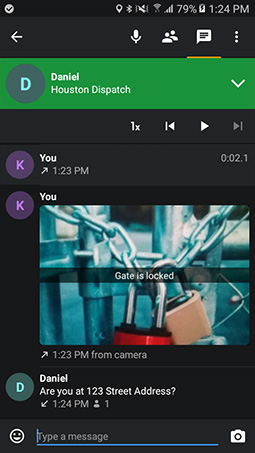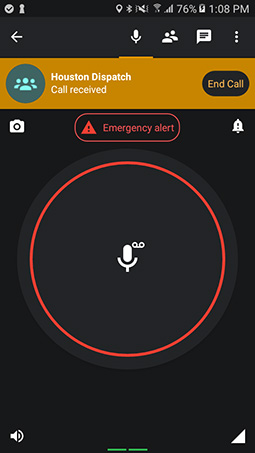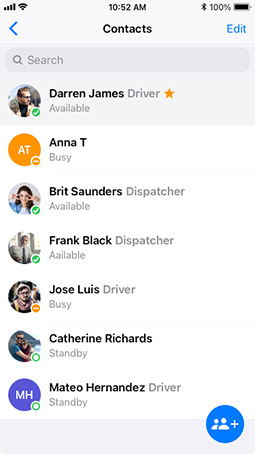 Key Features
Live voice communication:
Unlimited channels
Integrated dispatch hub
Live location tracking and maps
iOs/Android/Win/Mobile/PC/Mac availability
Management console (web-based)
Live-voice playback
AES 256-bit audio encryption, data encrypted during transmission
Customizable user roles
Flexible management including crosslink, radio gateway, API/SDK access, and universal data or WiFi network compatibility
Benefits
Collaborate and communicate instantly 1-to-1, 1-to-many and 1-to-all with live voice
Streamline and intelligently manage dispatch communications
Simplified but powerful remote management tools that create greater efficiency and foster employee satisfaction
Saves money by using current organization devices and SDK integrations