A Shared History of Connected Vehicle Innovation
Continental's Majority Stake in Smart Fleet Management Technology Provider Zonar
In November 2016, Zonar joined the Continental family, partnering to leverage each company's innovations—with a shared vision of delivering tomorrow's vehicle which is "always connected." Continental is the world's largest transportation technology leader serving fleets, OEs and aftermarket suppliers.
Continental is heavily invested in Zonar as a way to partner for greater innovation within the American commercial vehicle technology markets. Our joint venture is charting the course of the future of smart fleet management globally.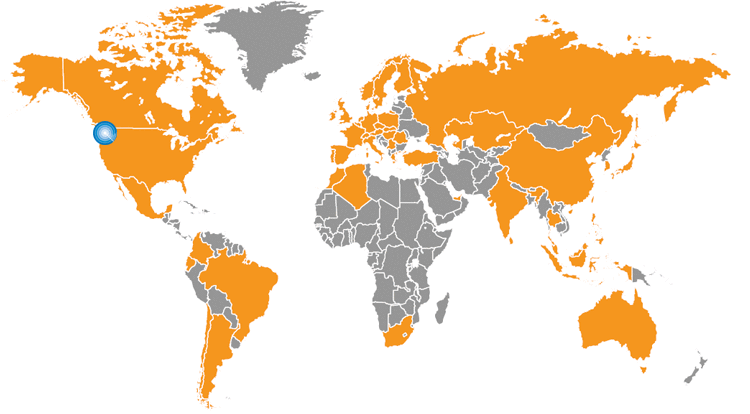 About Continental
Continental develops intelligent technologies for transporting people and their goods. As a reliable partner, the international automotive supplier, tire manufacturer, and industrial partner provides sustainable, safe, comfortable, individual, and affordable solutions. In 2015, the corporation generated sales of €39.2 billion with its five divisions, Chassis & Safety, Interior, Powertrain, Tires, and ContiTech. Continental currently employs approximately 215,000 people in 55 countries.
Information management in and beyond the vehicle is at the very heart of the Interior division. The product portfolio for different types of vehicles includes: instrument clusters, multifunctional and head-up displays, control units, access control and tire-information systems, radios, infotainment systems, input devices, control panels, climate control units, software, cockpits as well as services and solutions for telematics and Intelligent Transportation Systems. The Interior division employs more than 40,000 people worldwide and generated sales of €8.2 billion in 2015.
Within the Interior Division the Commercial Vehicles & Aftermarket Business Unit accommodates the specific requirements of the commercial vehicle, special vehicle and aftermarket sector. A global network of sales and service companies ensures proximity to local customers. Covering the product brands Continental, VDO, ATE, Galfer and Barum the Business Unit offers web based managed services, fleet management and tachograph solutions electronic products, systems and services for commercial and special vehicles, a broad selection of products for specialized workshops and spare parts for the Independent Aftermarket and the Original Equipment Services after end of series production of the vehicle manufacturer.
Some words from Leadership
Through the integration of new smart technology solutions, we can enhance our existing fleet management services. In addition, with regard to remote diagnostics for commercial vehicles, we can broaden our existing Continental diagnostics capabilities through new backend services.
Helmut Matschi, President of the Interior Division and Member of the Executive Board of Continental
It is exciting to move into a new chapter in Zonar history with the backing of a respected global brand that recognizes our need to serve our markets as a nimble, innovative, customer-focused company as we have for the past 15 years. Customers will receive the same productive partnership and innovation they have come to expect with Zonar, as well as expanded technological resources and capabilities from Continental.
Ian McKerlich, President and CEO of Zonar